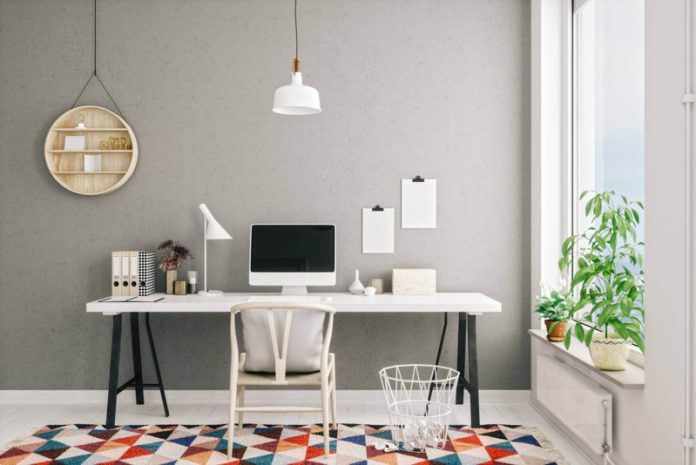 Whether you are working from home or you want to have your personal office, having a desk is an essential thing.
It'll keep your room organized and, at the same time, give you a dedicated workstation.
However, there are times that the desk we currently have doesn't have the ideal height. If it's short, it will give you discomfort.
You would most likely want to know how to raise a desk, so you would be able to adjust it according to your preferences. One of the most utilitarian ways to make your desk taller is by adding 'caster wheels'. These help raise your desk, and make it easier to maneuver when cleaning and rearranging furniture.
Many people think it's a complicated thing to do, so they would think of buying a new one that has the ideal height for them; either it could cost them more, or they have a difficult time finding the one they want.
Instead of doing a complicated thing, there are easy ways to make your desk taller.
1. Use Risers
If you are looking for a way to raise your desk temporarily, using risers is probably the most common thing to do.
Plus, you can easily purchase one at your local hardware store and even online.
But that is not the best thing about this product. Risers can give the exact size you want as it comes in various sizes.
If you need 3 inches, you just need to get 3 inches for your desk.
They are usually made of plastic or wood, but you'll find metal in some cases.
And they are made not to scratch the flooring no matter what flooring type you're using, including carpets.
A pack of risers usually has four pieces. So if your table has six or more legs, you might need to purchase more packs.
You can also paint the risers to match the color of your desk and even give it a more luxurious appeal.
2. Use Bun Feet
Bun feet are the most traditional approach when you want a taller desk. They usually come in 3-4 inches of height and have a rounded shape.
Also, if you wish to remove them in the future, it's possible.
The only thing you need to consider with bun feet is that you will need to make holes at the bottom of your desk's feet.
A 0.25-inches diameter hole is the best size, and using an electric drill is the best thing.
Once there is a hole, attaching the bun foot will be simple.
Similar to risers, you can paint them to make them look like a natural part of your desk.
3. Get Wooden Extension
If you want your desk to have more stability, you can get it with wooden extensions. With this product, you can get a higher desk without sacrificing stability.
You simply need to get ones that have the same width as your desk legs, as you will attach extensions directly to the legs.
A slightly bigger one could work, but it will affect the design of your desk.
The entire process can be technical for some people as they would need to use an electric drill and do a lot of measurements, so they hire a handyman to do it.
If you need help with your simple project, you can read an article from HuffPost where they guide people on how to hire a good handyman.
4. Replace With New Legs
We highly recommend replacing the legs of your desk if you want it to be permanent. Also, if you notice that they are starting to have some issues, you can remove the legs and use longer ones to make them higher instead of repairing them.
Although the width is not strict, it is best to consider it for stability. Also, you don't need to use the same material on the surface for your legs.
You can paint it and give you a more stylish approach.
The process is a lot simpler as you don't need to use an electric drill. You need to remove the legs, and after that, use your hammer and nail the legs to the surface.
The most complicated part is getting the exact measurement. However, it is not that complicated as long as you have basic skills.
5. Buy A Desk Converter Or Table Top Riser
If you don't want to attach anything to your desk, you can simply purchase a desk converter or tabletop riser for your desk.
It does not require any installation, as you can just place it on top of your desk. Also, we recommend getting an adjustable one to set it according to your preferences.
The best thing about this product is that you can have extra space. You can place your laptop or monitor on top, then use the bottom space for other accessories.
It can make your workstation more clean and organized. And if you want to make your desk more functional, buying accessories will help.
Aside from tabletop risers, Buzzfeed has recommended other products to keep a desk more organized.
Adjust Your Desk Based On Your Comfort
Many people buy desks without considering comfort. Too tall or short desks can affect your comfort, as well as your posture.
So it is best to get one that has the right height for you. But if you can't find one, using the tips above can help you.
You don't need to spend more money to buy a new one because you can just adjust them yourself, and you'll get the comfort you are looking for.