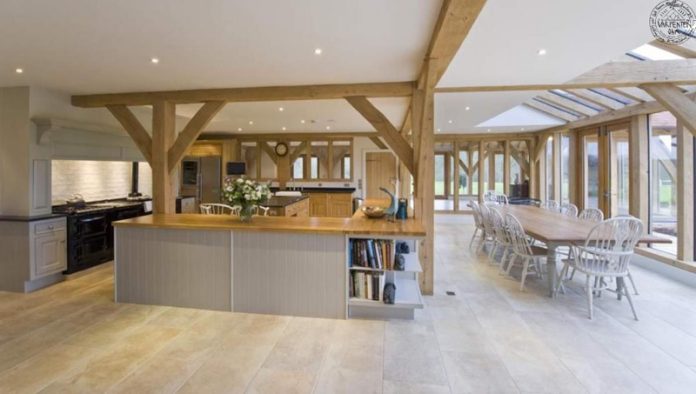 Oak beams are a great option for any home, but they're especially popular in homes with large windows or high ceilings. The natural beauty of oak beams is timeless and they can be paired with any style of décor.
Oak beams are available in many different styles, including:
Hand-rubbed white oak: This classic wood has a satin finish that adds to the warm tones of the wood. It's also resistant to warping and cracking, making it an ideal choice for spaces that see high traffic levels.
Natural colour variations: Oak beams come in a variety of natural colours, including light brown, black and red. They add colour to your space while preserving its natural beauty.
Oak beams can be stained or painted to match your décor. You can choose from many different stains, paints and finishes based on your preference or budget. There are also stain options available that allow you to apply multiple coats of colour over time if desired.
Oak beams are a great option for interior or exterior use. They can be used in a variety of ways, from supporting the ceiling to creating an appearance that enhances the space. New oak beams are available in a range of sizes and styles, so there is something for every project.
Oak beams offer several benefits that make them attractive options for homeowners. Oak is a natural product that has been widely used throughout history, making it suitable for both indoor and outdoor use. It can be easily stained or painted to match any room's decorating scheme, making it easy to customize the look of your home without professional assistance.
The strength of oak beams also makes them ideal for high-traffic areas where other materials may be more vulnerable to damage over time or heavy use by foot traffic. The wood's light weight makes it easy to move around while maintaining its structural integrity under pressure, making it an ideal choice for busy areas like hallways and staircases where people come and go all day long with little concern about support or safety issues arising out of poor construction techniques.
Oak beams have been used for centuries in the construction of homes and buildings. They are an attractive choice for any building because of their natural beauty, durability and strength. Oak beams come in many different sizes, shapes and styles that suit any home or business.
Oak beams are a natural material that will last for generations without needing to be replaced. Unlike other wood beams that can split after being exposed to weather or moisture, oak beams are resistant to decay and rot. This makes them perfect for outdoor use such as decks and patios.
Oak beams also have considerable structural strength due to their dense nature. They are able to withstand large amounts of weight without cracking or breaking. This means that you won't have to worry about your roof falling on top of your house because you built it too close together when designing your house! You can contact Traditional Beams for more information.