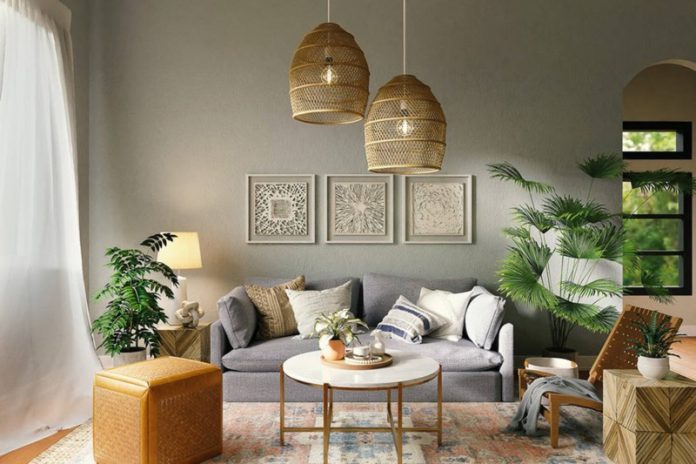 Decorating your home is one of the best ways to make your home look unique and beautiful. People tend to decorate their homes depending on their personalities and likes. The decor designs and features have evolved through the years. People get house decor to display their creativity and uniqueness, making the house look great. Good decoration should cover all areas such as dining, bedrooms, bathrooms, kitchen, foyers, etc. Many people also regret decorating their houses. The reason being is that they might not have loved the designs. This article has highlighted the great ways to decorate your home.
Light and neutral wall paint
A neutral decorating scheme can be of numerous benefits to one. These colors give you the freedom to experiment with bolder and more vivid accessories. They give your room a more open and cleaner look. Well-chosen light and neutral painted walls also create depth, making the house look more extensive and profound. These colors have a calming effect on people. We often see them represented in nature.
Creative lighting
Many houses come with standard light covers and shades, losing interest and personality. Look for lighting that can work as your primary light source to match the general style of the house. There can never be too much lighting. The use of multiple lights varying in size can be suitable. Having a translucent roof in your home can also improve the house décor as natural light blends with any color and relaxes.
Mixing patterns
A pattern can add energy to a room. For a pattern to create a vibe in your house, one needs to choose the right combination of color, shape, size, and shade. A patterned fabric can be suitable if one needs to change the scale of the entire room. Using similar colors for similar patterns as the opposite can overwhelm a space and make a room feel chaotic. Choose a few patterns to stick with. Too many patterns without a throughline may look more like a mess than a visually enhanced style.
Wood flooring
Wood floors pair beautifully with other textures, such as wooden fabrics, painted surfaces, leather, metal, etc. In flooring, you can vary materials across furniture and accessories, such as on the legs of furniture with accessories like picture frames to tie the room together. Once your home is designed with wood floor designs, the floor choice should remain constant throughout the entire house. This will make cleaning easier. A good selection of wood should be made, and one should use either hardwood or softwood, depending on the chosen demographic. Are you looking for hardwood floors boston? Then Weles Wood Floor Service is your best provider. They offer reliable base installation services at competitive industrial prices.
Conclusion
The practice of home decoration is a type of art that makes your home look impressive and satisfying. Better decoration will make people come to you asking for decoration ideas. The above ways, creative lighting, mixing patterns, wood flooring, and light and neutral wall paint will help you decorate your home.