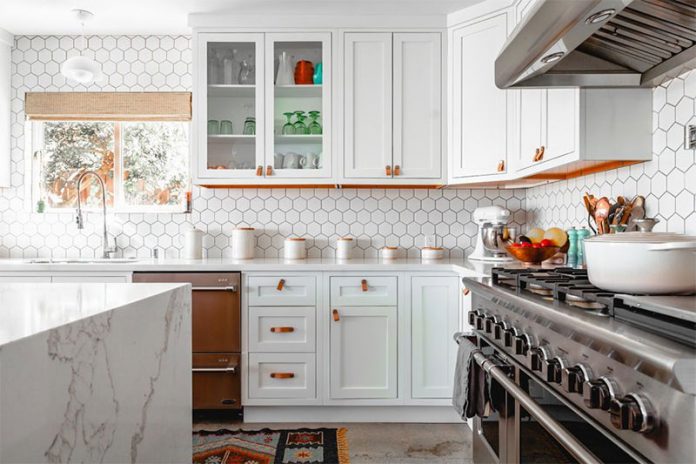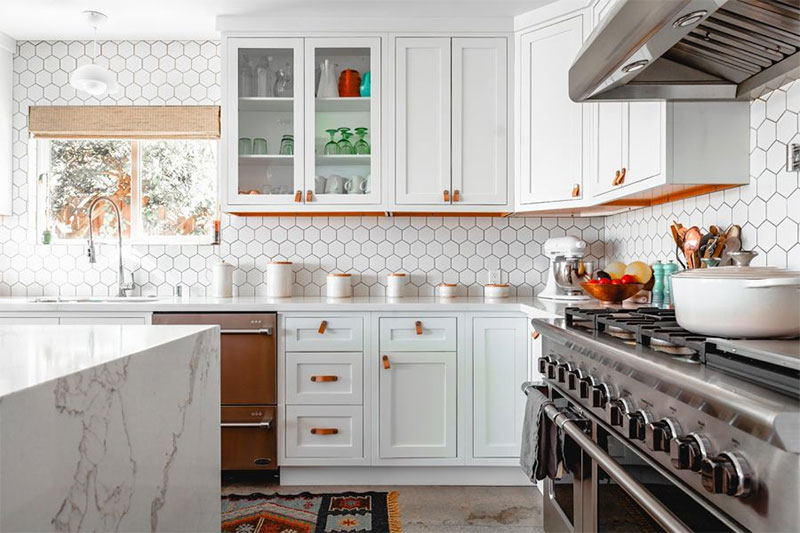 As one of the hardest working rooms in the home, the kitchen not only needs to be highly functional with plenty of storage to hide everything away, but as it's often used as a space to come together and entertain guests, it also needs to be beautiful.
While the benefits of renovating your kitchen are obvious, knowing the best way to do it isn't always quite as straight-forward.
If you're trying to weigh up whether it's a smart move to bring a professional kitchen renovation company in or to have a go doing it yourself, there are a few factors to consider. From the cost, to functionality, the quality of the finish and level of involvement required, there are a few things you need to think about when deciding which way to go…
Affordability
It's no secret that going down the DIY-route will generally the more affordable option. You supply all the labour (with the exception of having to bring in a couple of licenced trades like electricians and plumbers) and you can purchase flat-pack cabinetry for significantly less than custom-made joinery.
Having said that, many kitchen renovation companies can still suggest a range of budget-friendly design options to help keep costs down. While you may need to sacrifice on some features, you can still get a professionally designed and installed kitchen without it costing the earth.
Functionality
Today, most off-the-shelf flat-pack cabinetry comes with a wide range of optional features and accessories that can be incorporated into your kitchen design to make for a highly functional kitchen, however, you will still be limited to working with the constraints of the limited range of cabinetry sizes and fittings available.
On the other hand, if you opt for a custom kitchen through a professional kitchen renovations company, you'll have far greater flexibility to design the cabinetry so it fits seamlessly into the space you're working with. This allows you to make more effective use of the space you have available to you, essentially allowing you to get more 'bang for your buck'.
Quality of finish
Like most things, you can often tell the difference between a professional and amateur job.
Professional kitchen renovation companies are experts in the field—it's what they do every day. They know exactly what's involved and have plenty of so-called 'tricks of the trade' that they use to ensure the finished kitchen is completed to perfection.
While you can still achieve a good finish doing a DIY-job, unless you really know what you're doing, it's likely you may have a couple of hiccups along the way that could result in a less-than-perfect finish.
Convenience
If you're time-poor, DIY won't be the best option for you. While a kitchen reno may seem relatively straight-forward, there's a lot involved from formulating the ideal layout and design, sourcing the materials, demolishing of the existing kitchen, coordinating any additional trades, managing the installation and adding the finishing touches like the splashback or tiling, caulking and any final fittings or fixtures.
In contrast, if you were to use someone like this kitchen renovations Melbourne company, they'd be able to manage the entire project for you from developing the initial design to sourcing trades and materials, construction and installation, making it very easy for you as the client.
Ultimately, the best way to go will largely depend on what's most important to you. If you're working to a very tight budget and have plenty of time up your sleeve, DIY is a great option. However, if you want to achieve a superior finish, are a little strapped for time or aren't entirely confident about what's involved in a kitchen reno, it might be a better option to call in the experts.