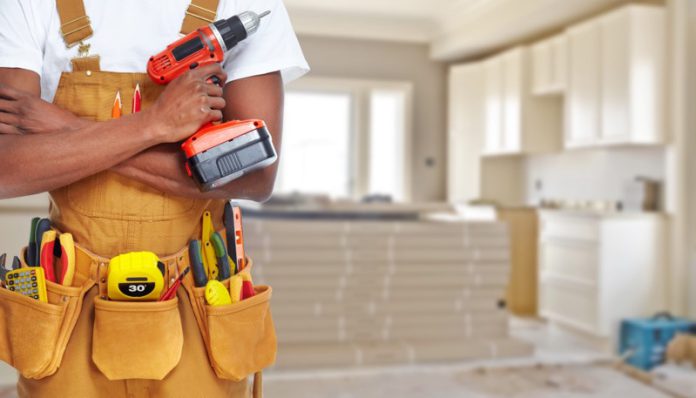 When you have a big project to get done around your home, you want to make sure that the work gets done the right way. As you look around your home, you may notice there are a lot of projects that you need to get done, such as an annoying floorboard, a drippy sink, or some of the siding on your home. Hiring a handyman to help you get some of these small projects done can save a lot of your time and money.
However, there are some projects around the home that will need a license instead. When this happens, you need to look more at hiring a contractor rather than working with a handyman to get the work done. If the project doesn't need a license, you can generally work with a handyman. If it is a large project that the local area requires a permit or a license for, then you need to search around for the right contractor to get the work done for you.
Handyman Vs. General Contractor
The main differences that you will find between these two professionals will be found in their licenses and some of the trade-specific knowledge. To start, we can look at a handyman. This person will come with their own equipment and can finish up a lot of the smaller projects around your home. You may find that they do not have the proper licenses, or sometimes the right know-how, to get certain projects done. If you have a series of smaller jobs that do not need the licensing, the handyman is a good choice.
Then there are times when you will have a larger project around your home and you will need to work with a contractor rather than a handyman. When this happens, your project is probably large enough to need multiple workers and could include a home addition or a kitchen remodel. In these cases,  you will need to hire a contractor with the right license or credentials. You may save money working with an unlicensed contractor, but it can cost you a ton of money in future repairs and damages.
The Pricing
The pricing between these two professionals will vary because of the kind of licensing they both have and the work that you would like them to do. As you can imagine, the rates for a handyman is often lower than that for a contractor. There can be a larger difference if the contractor if they do hire a lot of other people to help get the work done.
The rates that you see with a handyman are often by the hour or by the day, depending on how much work you would like them to do. This can often make them less expensive than working with a contractor. If the project is smaller, then it makes sense to save your money and work with a handyman to get it all done.
A contractor can be more expensive. They have to spend more to get their license and they do larger projects, which cost more. If the contractor has to hire other people to do the work too, then you will need to pay for the salaries of these individuals as well. Contractors may have more overhead costs that they need to worry about as well, which is part of what goes into their pricing.
What Work Can a Handyman Legally Do?
You can technically have a handyman do a lot of different tasks around the home, but that does not mean all of them are legal based on where you live. You will need to have a full understanding of the laws around your area before you choose to go with a handyman to do some of the work.
Handy professionals will often have skills in a variety of different tasks, but there are some projects they will not be able to do because they do not have the right license to get it done. This is often found with some of the specialized trades, like electrical work and plumbing. All of these require a license, so make sure that you pick someone who has the necessary license ahead of time.
It is always a good idea to check with your local licensing agency to see whether the handyman you want to hire is going to have the proper license or if your unique project needs a professional to help with it or not. You may find that the project does not require a license, so it is not a big worry in the first place.
How to Find a Handyman or a General Contractor
After you have had a chance to look at your project and determine whether you would need a contractor or a handyman to get the work done, you need to get to work with some research to see who is the best.
A good rule of thumb to use here is to pool together a minimum of three choices before you make a decision. Ask around to see who is liked in the area and look at their reviews as well. Have a chance to talk with them and look at their recommendations and references to see if they are the right person for you.
It is not just about the price that you pay when it comes to choosing the right professional to work around your home. It is about finding someone who is a professional, someone who will stick around to make sure you get high-quality work, and someone who knows what they are doing. When you find the perfect professional, you can get those projects done around your home.
Your Handyman in San Francisco is here to help with all of the work that you need done around the home. Our team has the experience to help with any project, big or small, ensuring that you are able to get the work done in a timely manner while making your home look great. Maintaining your property is a challenge for any homeowner, but the right handyman can take on some of the work and help you get it done. Trust our team to help make your home beautiful and to keep up with all of the maintenance work.