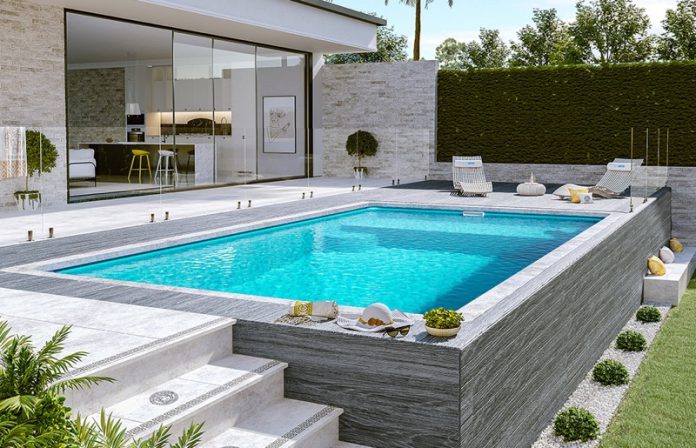 The ground pool is a great entertainment place in every house. Most of the homeowners want to set up an above ground pool in their broad space. All family members can enjoy their time and get a peaceful floating moment with this above-ground pool.
According to GroundInsider.Com, You can install an above-ground pool through good preparation and necessary steps. The proper preparation and arrangement of necessary tools can help to install an above-ground pool successfully.
So, let's dive in.
How To Install An Above-Ground Pool?
You can install an above-ground pool very quickly if you get a preparation first. You have to organize some necessary tools and manage time for installing your desired ground pool. Let's discuss step by step-
Necessary Materials & Analyzing
You have to collect some essential tools and hardware first to set up the ground pool. Having the all tools and hardware will make your work very easy.
Some essential tools that are needed like a shovel, tape measure, duct tape, Phillips head screwdriver, sand, carpenter's level, and skimmer. Besides these, box cutter, 5/16 wrench, ¼ wrench, patio blocks, landscape stakes, etc. Now, you need to analyze a large and flat area for the installation of your ground pool.
Proper Measurement & Area Cleaning
Correct measurement of the pool is a very important task. You have to mark the pull building area. Find out the center point of the pool because of building the wall or fence.
Clean the pool area is essential. It is urgent to free the pool area from unnecessary rocks, roots, etc. Clean the all dust for proper use of your pool.
Level the Ground & lay down 
It is very necessary to level the pool ground before starting to work. Check out the installation area and dig it for the proper level. You should dig down the high areas instead of the low areas.
You will need different types of bottom plates like resin, metal, and resin bottom cuff. Again the stabilizer rails and bottom rails are also important to complete your task.
Join All Bottom Rail & Block
Now, time to connect all bottom rails to its bottom plate. You have to join the resin, metal, resin bottom cuffs to the bottom rails in the same process. After connecting the rails, you should measure the area in all portions of the pool.
Bottom plates have to be blocked for more durability. You can do this work by digging the pool area and selecting the all blocks separately.
Creating the Cove & Install the Base
Install the pool cove liner protection for a sturdy cove. A perfect smooth cove around the pool is very important. It will provide more safety. The cove measurement will depend on the pool size.
Installation of the liner is very important for your ground pool. You need to set up it very carefully. Keep in mind that, you must remove your shoes during the installation work.
Fill the Pool with water
After all attachments of stabilizer rails and top rails, you have reached the last session in your work. Now, time to fill the ground pool with fresh water.
After filling water, please place different safety warning labels on the pool areas. Safety should be given priority. The pool is ready and enjoys your day!
Conclusion
Human being loves to enjoy every moment of life. A ground pool is the most expected place for enjoyment in a big house. How to install an above swimming pool? After reading this content, you will be able to install an above-ground floor successfully. We have discussed the major steps for a complete installation. Hopefully, you will be beneficial.