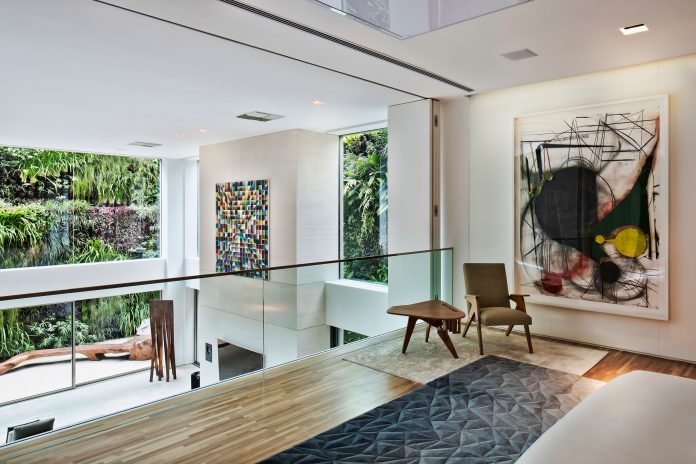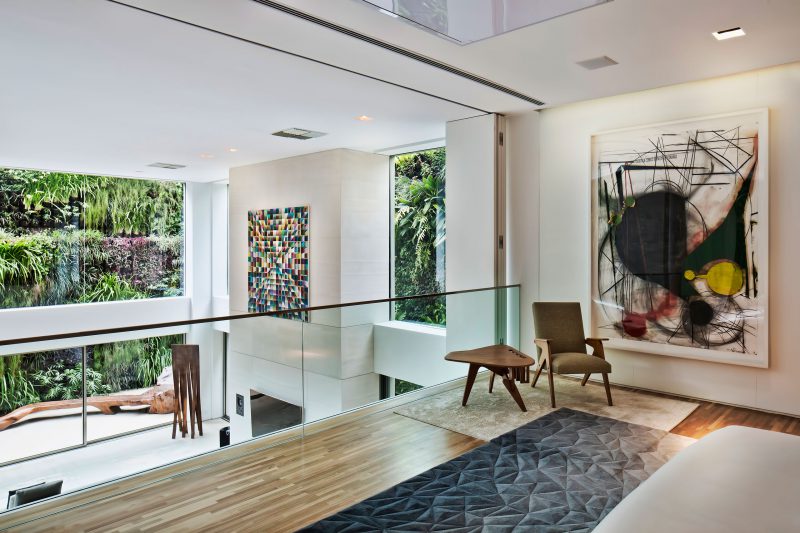 Roohome.com – Do you want to get the magnificent apartment decorating ideas? We have the easiest way to realize it. You can follow the beautiful and prestigious design by Iqosa. They make a simple design with the perfect detail that contains an artistic value with the wall art decoration and unique wood wall decor. Besides that, they have been prepared the great lighting concept to support the theme and nuances that the author wants to appear.
Magnificent living room design with beautiful wall art decoration
The simple living room with the minimalist concept and soft color shades looks elegant and precious. All the furniture and wall art decoration that designer use creates the luxury feel in a simplicity. The lighting concept that was applied in its space is very supporting the theme. It can be a great reference for people wants to create the luxury feel with the simple and easy ways.
Minimalist dining room with the beautiful light decoration
The magnificent art decoration from the perfect lighting concept beautifies the dining room naturally. It does not look small and bored. It looks shiny and charming due to the support of the right lighting concept. So, why do not we try it to beautify a small space?
The unique wood wall decor looks so stylish for this modern style. It does not looks old and bored. It also helps you to get nature feel inside.
You are possible to make a versatile cabinet inside the wood wall. It can help you to get the neater impression.
A beautiful apartment decorating ideas with the perfect wood wall decor need a beautiful bathroom design also. If you want to make it elegant you can use glass material. It will create the elegant feel in a small bathroom.
Master bedroom design with the simple decoration
The simple and elegant design in this master bedroom feels so soft and relaxing. There are not so many accents in this space. The designer just plays with a color and lighting concept to beautify it, but as you can see it still amazing.
Girl's room design ideas with the beautiful wall art decoration
Applying red color scheme for girl's room is the alternative ways to get the feminine shades. It will be more beautiful by applying a wall art decoration that describes the girl's character. You can combine its color with the neutral color shades to make it balance.
red color scheme
Hopefully, this apartment decorating ideas will give you inspiration in realizing your dream residence.