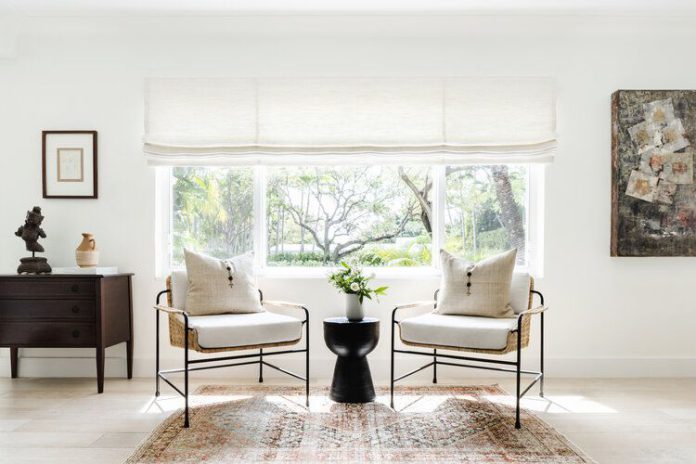 Window coverings are like jewelry to your window. If you are a homeowner looking to adorn your windows with the right shades, this post is for you. Read on to learn what and how to choose the right window shades for your Orlando home and make it look inviting and cozy.
Insulation – Erratic weather conditions all across the globe (thanks to global warming) are leading to increased energy consumption and costs. If you have window coverings that offer excellent insulation, you can keep the energy costs down. Cellular shades provide the best energy efficiency thanks to their unique construction. They are also called honeycomb shades due to a honeycomb cell construction. This traps the air in the cell, not letting the outside heat come in or losing the coolness from indoors. Look for the R-value when you are picking up the shades.
Light Control – Sunlight is a boon, however, when it is too much, it leads to problems. Florida homeowners suffer from this problem. During the day, harsh sun rays can damage the floor and upholstery if allowed to come inside. However, one should look for window coverings that allow the right amount of light in a while, keeping the harsh sun rays out. Top-down, bottom-up shades are a good pick in this scenario. You can even look for light-filtering fabrics like sheer shades.
Security and ease of operation – if you have large windows in the living or bedroom that need to be opened and closed daily, it is good to invest in motorized window coverings. You can close and open them with a touch of the button from anywhere at any time.
Automating the window coverings also ensures home safety for the kids and pets. There have been many strangulation incidents in the US, thus raising concern over safety.
Maintenance – This is an important factor to consider. Installing a real wood shutter in high moisture areas like the kitchen, bathroom, or laundry room will lead to warping and damage to the window covering. Before deciding, research or seek professional expertise on aspects like what material to choose, which type of area, what style to go for, etc.
Quality Construction – Do not compromise quality over cheap window treatments. Look for custom window treatments, they won't come cheap, but once installed, you can enjoy them for years without any hassle.