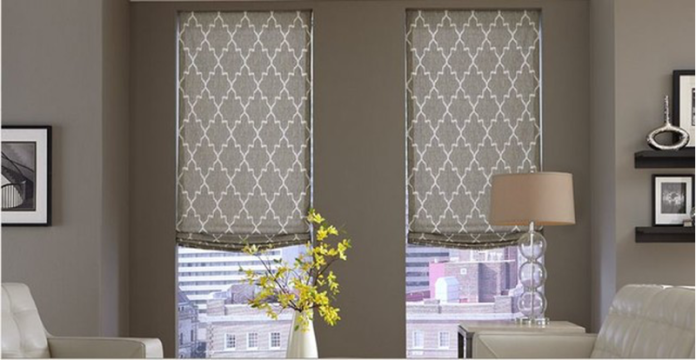 Interior designers have, of late, latched on to the trend of placing window blinds in every kind of space, whether it be home or office. Blinds certainly look awesome in any setting and could define any space perfectly.
However, choosing a blind for your windows is not easy as one might presume, and it requires research and some amount of effort to match your window with a suitable blind.
Here is how you can select the perfect fit blinds for your windows to match your home or office décor:
1. Check the purpose of blinds.
It is very important to know the real purpose behind choosing the blinds for a specific set of windows. For instance, if you need privacy off and on, you could choose retractable outdoor blinds, especially if they are placed outside. The reasons could vary between one's preferences or the constraints of the space. Some could opt for blinds to maintain a strong level of privacy when they are in their rooms. For others, blocking sun rays could be the main criteria. Choose the right kind of blinds for their unique functions to fulfill specific purposes.
2. Check the Material
After confirming the purpose, you need to select the right material. For instance, some prefer wooden blinds for their interiors, while some prefer vinyl or aluminum blinds. Every material has a different set of benefits attached to them.
For example, wooden blinds are extremely popular among the masses since they fit in with any décor and are usually cheaper than other materials. They are sturdy and secure too.
One could choose any blinds based on their material quality and the blinds' purpose in your space.
3. Check the Features of blinds.
Blinds have several features based on their type. Some are cellular blinds which are known for their energy efficiency. Additionally, they are also handy to shut down noise by a staggering 45%. They fit in with urban settlements where there is a lot of traffic noise and disturbances. On the other hand, Faux wood blinds are quite effective in places of moisture like the bathroom, where wooden ones could get damaged easily. Choose the blinds based on their attributes and whether you need retractable ones or steady ones, those that feature inbuilt mosquito nets, etc.
4. Choose blinds within your budget.
While choosing blinds, set a specific budget before you go shopping. There could be a wide variety of blinds in the market, but overspending does not make sense. Choose the attribute or material that can serve your purpose, and choose the best one under your budget. Do not ignore your fixed budget and go on shopping for blinds on a whim. After all, you need an ideal set of window blinds based on your budget. Some blinds like the timber Venetian blinds could look aesthetically brilliant, but one needs to consider that the best ones could cost a fortune!
5. Seek reputed manufacturers of blinds
Blinds should never be bought from random markets or shops in the city. It is worth the effort to research the best avenues to find the right size and quality of blinds in your city. Urban centers like Sydney, Canberra, and Melbourne have reputed blind manufacturers. Still, one should choose a trusted manufacturer like Sydney Blinds who could also cover an extended warranty of a couple or more years for those blinds.
One handy piece of advice: Do not invest too much in blinds to transform a space. Choose blinds that could blend with the décor and your functional requirements. Use the best ones that could make your home or workplace look trendy and stylish.