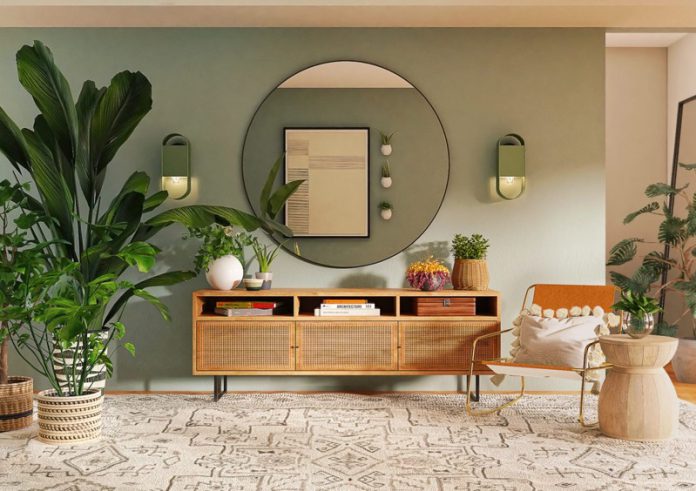 Sustainability is a big priority in our everyday lives, and a big part of that is how your home operates. The good news is, there are plenty of things you can do that won't require much effort or expense to achieve a greener way of living, especially at home.
Below we discuss a few easy ways to make your home more eco-friendly, most of which offer the added benefit of saving a little money as well!
Switch your energy supplier
There are more green energy suppliers available now than ever before. If you haven't checked with your current supplier to see if they offer greener solutions, this is the first step. If they do, you are in for a very simple switch.
If not, a little shopping around can lead to a very effective way to make your home more environmentally friendly. If you have the capability in your home, you can look at alternative ways of heating your home with a log fire, for example.
Using natural products
Increasing your use of natural products in the home, especially when it comes to beauty treatments and cleaning products, reduces your exposure to potentially harmful chemicals. This means fewer chemicals end up in our water supply. You can also help this along by checking the pH level in your pool.
You can find ingredients and instructions online to make your own cleaning products from plant-based and mineral materials. These are often just as effective as the chemical versions, far more eco-friendly, and in some cases, even a little cheaper!
Bulk buy certain products
If you have the storage space, bulk buying your cleaning products and toiletries reduces your plastic waste and petrol or shipping impact. You'll also save some money in the long run on the purchase.
The amount of rubbish your household produces every year by minimizing the amount of packaging you purchase and reading the labels to ensure you are purchasing recyclable containers and disposing of them correctly.
Using sustainable homeware
Your interior design can also be sustainable and stylish with affordable homewares that are made ethically and sustainably. Keep your eye out for products made from FSC-certified Acacia wood, for example, to ensure the smallest possible carbon footprint.
You can also take control of your recycling by purchasing and refurbishing second-hand furniture. This can be an excellent way to find something unique and customize it to match your unique style. After all, there's nothing better than a piece that is one of one!
Always use reusable bags and coffee cups
One of the easiest things we can do to reduce single-use plastic waste is to carry a reusable tote bag or reusable coffee cup when you go out to the shops. It's important to note that reuseable bags are rendered pointless if you buy new ones each time you go to the supermarket because you forgot to bring some with you! Instead, invest in some mesh produce bags or slimline bags that are easily folded and left in your handbag or glove compartment.
The same can be said about your reusable coffee cup. Avoid disposable cups by investing in a decent reusable option. Many cafes will even offer a small discount if you supply your own cup!
Go vegan
The widespread adoption of a vegan diet would significantly cut food-related greenhouse gas emissions while providing a healthier diet. Forget about the myths that a plant-based diet isn't healthy or delicious – vegan food has come a long way, and you can now eat pretty much any meal and have it taste amazing! Even better, you can live with a clear conscience that no animals are harmed for something as simple as a sandwich.
Only buy what you need
Unnecessary excess leads to unnecessary waste. This is something to specifically keep in mind when shopping at your local supermarket. Only buying the things we need prevents food and packaging waste. This should also be front of mind when buying that new outfit, as we send a lot of clothing to landfills every year.
The minimalistic approach to your shopping will also benefit your bank account. Thank us later!
Fill your home with plants!
It has been proven that having plants in your house helps to absorb harmful organic compounds, which are one of the main categories of pollutant gases. The bromeliad, for example, removes over 80 percent of the bad gas in the air, all while looking very pretty.
House plants improve the overall air quality of your home while making the place look fantastic, so it's a win-win!
Get a little greener every day
These are some small things that can be done to create a more sustainable home. As you can see, they are pretty easy and even a little fun. If we all keep eco-friendliness in front of mind, the world will be in better shape. Pair this with our blog about updating your decor, and you'll be comfortable and green at home in n time!