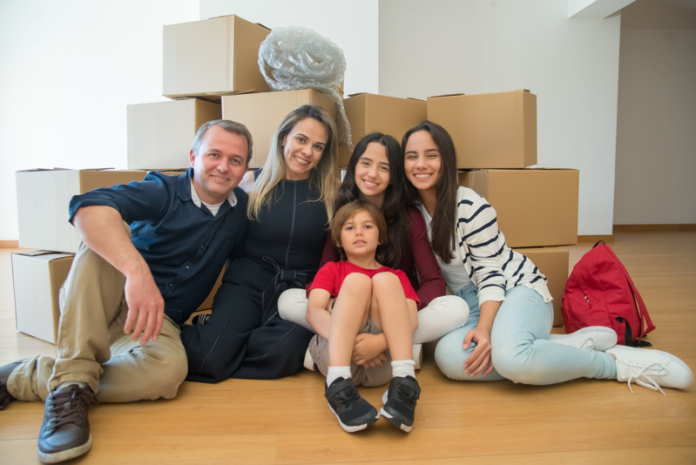 Moving to a new home is both exciting and stressful. While you and your family look forward to a new environment and redecorating your new place, packing and unpacking offer their set of challenges. After all, you will have amassed quite a few belongings through the years, some of which you will probably need to dispose of. Family members also have things they have collected, and sorting through these items can take time. However, it is always best to get rid of excess things when you move to a new house to have more space and keep it free from unnecessary clutter. To help you get rid of trash and other domestic waste from your old home, you can always hire a mini skip for a quick and easy disposal and keep your new place neat and clean.
Whatever reasons you have for moving, whether for a growing family or to be closer to your job location, planning your move months in advance can help reduce the stress from rushing and ensure that you have everything ready. Below are helpful strategies to make your move to your new home less stressful for you and your family.
Make a list of things to do
While you may think you can remember everything you need to do before moving out, making a list will ensure that you haven't forgotten anything. A list keeps you organized, prioritizing and accomplishing whatever moving tasks need to be completed. Making this list in advance is an efficient way of getting things done and should include deadlines to help you do what needs to be done first before moving on to the following items on the list. Also, it would be best to make an inventory of things you are taking with you, ticking them off once they are packed. Your inventory ensures that you do not leave anything behind, and everything is accounted for when you get to your new house.
Take it one room at a time
Some people think that packing items from one room to the other is quicker to get things done. However, looking at everything you own and what needs to be packed can be overwhelming, and you may not accomplish much at the end of the day. The best way to do it is to focus on one room first, packing items in labelled boxes and clearing up the area before moving on to the next room. It reduces stress and makes unpacking more straightforward and faster.
Delegate responsibilities
If you are moving out with your family, it will help to delegate responsibilities and lighten your load. Start by providing family members with labelled boxes for each of their rooms. Then, they can start packing their belongings and allow you to take care of other areas of the house. Also, provide them with an extra box for items they want to dispose of, as this is the best time to declutter and reduce the amount of stuff for the new place.
Finally, make sure that everyone has an overnight bag ready. Unpacking and getting settled immediately is not possible, so it is best to have a few essential items on hand.

Infographic provided by True Friends Moving Company