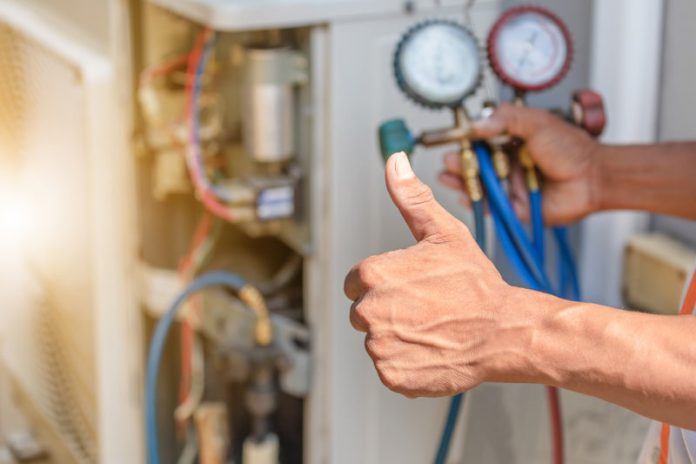 Whether it is a heating, cooling, or ventilation system, you could definitely find a number of "professionals" who would be eager to work on it. But how much exposure to business settings do they have? Sure, a general handyman employed by your building management may be capable of doing straightforward repairs, such as adjusting a loose component or repairing a minor plumbing issue, but they lack the knowledge of properly trained HVAC experts, particularly in commercial settings. Fortunately, finding a skilled business HVAC contractor is simple. Compared to amateur or general handymen, professional HVAC technicians are excellent at what they do and possess training as well as abilities that are far superior. If you are looking for a professional contractor for HVAC, click here now. Nevertheless, here are some of the top qualities that every commercial HVAC provider should have.
Their Praises
A reputable business HVAC contractor may get a variety of certificates and honours that will reassure you that they are the right choice for your HVAC requirements. Your HVAC technician should have additional certifications in addition to this one. Watch out for any extra regional and national honours they may hold, such as any "Best of the Best" company accolades given in your city or county. Additionally, you might want to check out their web reviews to see what other clients are saying. Word-of-mouth advertising is still quite effective, particularly when it comes to selling products or services. It is a wonderful indicator if other local business owners believe in one specific organisation!
Services that are Complete
Another one of the most essential as well as most important quality that a professional contractor should have that they should have comprehensive services. We believe it is crucial that you engage with a business HVAC contractor who provides all the services you could want in the future. You can be searching for a specialist right now just to install a new industrial air conditioner. You should also have expert maintenance performed once a year in case you require a repair in the near future. When you require follow-up services, you will have to start the search for a professional all over again if you select a business that just handles sales and instals. Finding dependable professionals that can manage everything is significantly preferable.
Experience
Your commercial HVAC specialist has to have experience with HVAC in general, but they also need to have expertise with commercial environments particularly. In particular, depending on the type of business or enterprises housed inside, commercial structures are far more complicated than residential ones. The need for excellent HVAC as well as indoor air quality in a home environment just is not there, but it is in a business facility. Consider the fact that just you and your family's comfort needs to be considered; this is a normal home. However, if you oversee or own a business property, you undoubtedly have to worry about renters, clients, guests, and/or staff.