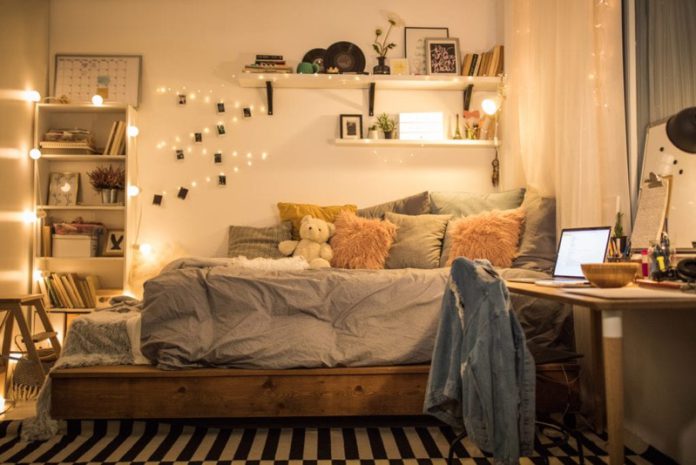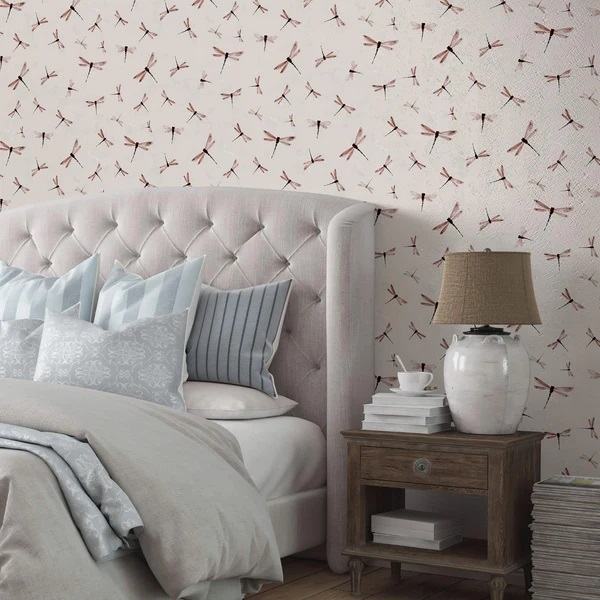 Of all the rooms in the house, the bedroom is the most intimate and vital for its owners. After all, it is there that you lie down every night to rest your body and mind and disconnect from the daily routine.
It is also where you collect moments of relaxation and fun with your own company! So, to make this space even cozier, it is crucial to carefully choose all the colors, furniture, and decorative objects that you will put there!
Using removable wallpaper is an effortless and quick way to transform a room. These options have many advantages, such as ease of application without spending on labor. In addition, there are many wallpapers for bedrooms with elegant and beautiful themes, which will make the decor much more cozy and unique.
If you have a room with empty walls and no personality but want to customize it to look like you, follow the tips we prepared and get inspired by 12 removable wallpaper designs for dorms!
1. Use calm colors to create a soothing environment
A great idea to make your bedroom brighter, calmer and cozier is to invest in dorm wallpapers with prints in light tones. This helps you get away from the blank wall to something more personalized without adding too much color!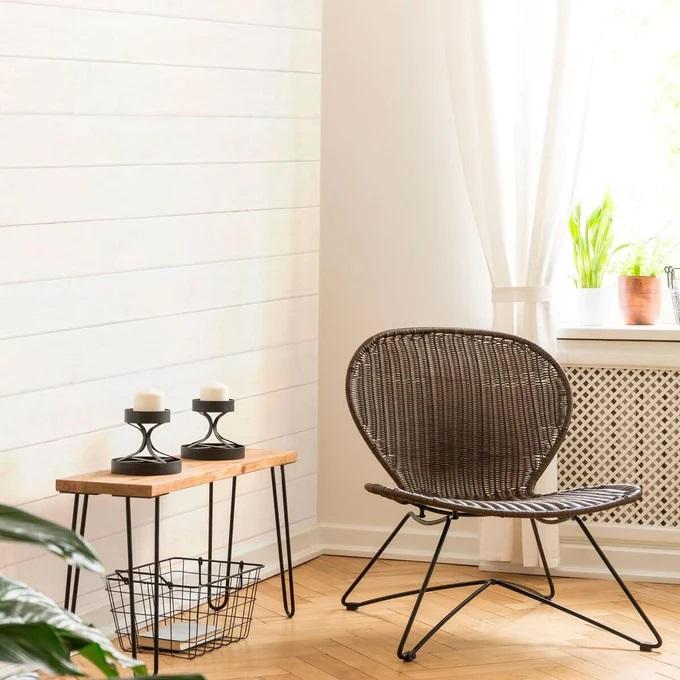 2. Bring objects or a colorful wallpaper into the room
If you want to add a little more color to your room, it also means that it will still retain its neutrality and calming effect. You can choose from several wallpaper designs with a white background that combines rich, deep hues with natural shapes and organic composition, striking the perfect balance between classic good looks and a quirky vibe!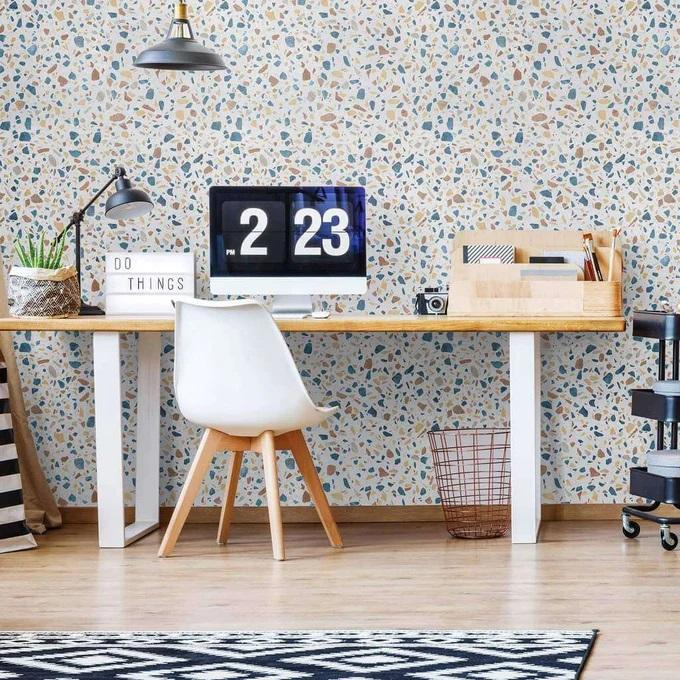 3. Bet on a bird wallpaper and feel closer to nature
If you love birds and being close to nature, a dorm wallpaper with printed birds is a perfect choice! The models with bird silhouettes are perfect for establishing a more classic and elegant look in your decor!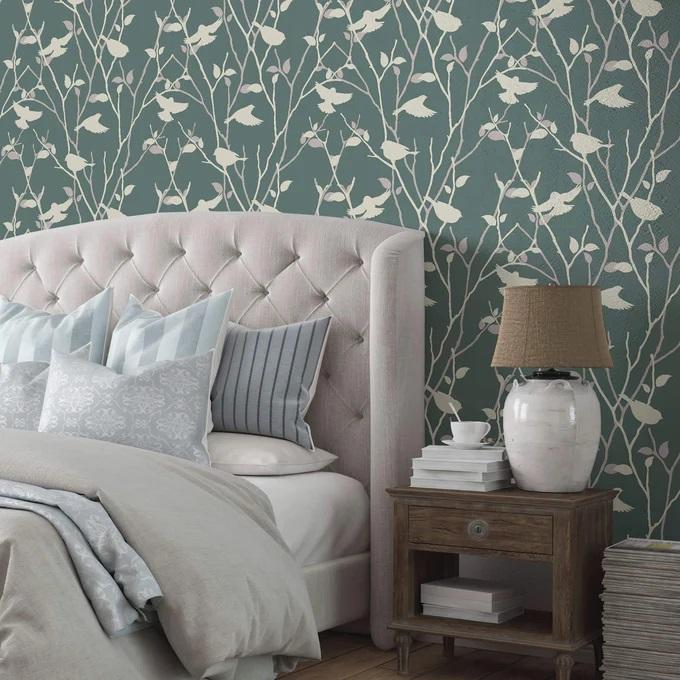 4. Use geometric prints for a contemporary decoration
The contemporary decoration style unites aesthetics and functionality, emphasizing straight shapes in the furniture and geometric prints in the patterns. Therefore, if you are interested in this decorative style that is so flexible and current, it is worth betting on geometric prints for your dorm room wallpaper!
5. Go for boho decoration for a more stripped-down dorm room
Very accessible and carefree, boho decoration combines different influences and styles to create cozy and personalized environments. The boho style's primary influence is the mix of ethnic, hippie, and oriental references, combined with a union between the romantic, country, and vintage styles.
So, if you have elements that follow some of these decorative lines, using a boho-style wallpaper will be the right choice for your room!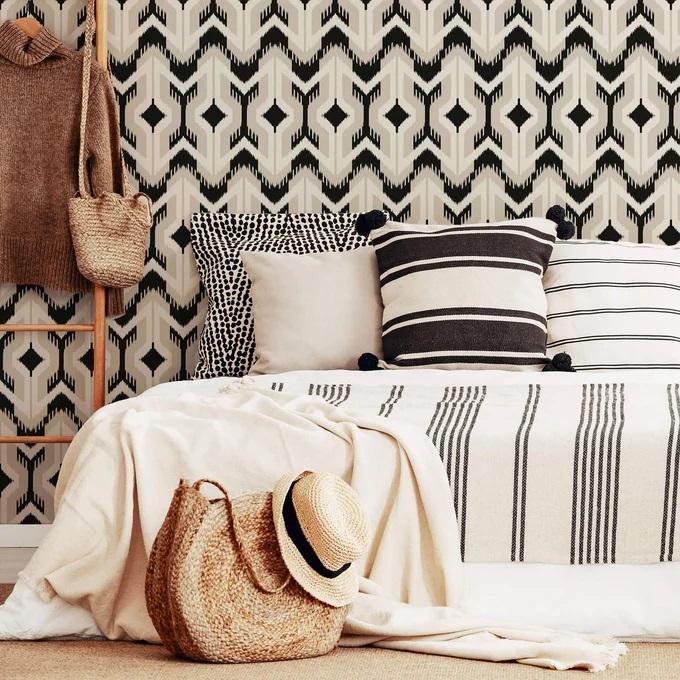 6. Add texture to your dorm with bricks wallpaper
If you love brick walls and have always wanted one in your home, now you can! In a much more economical and practical way, dorm wallpapers with brick print can add texture and style to the environment without having to break the walls and dirty the house!
7. If you're a traveling heart choose a pattern that translates your passion
Give a bit of stylistic direction to your wall's decor with wallpaper with busses and the planet earth printed on a map! If you are one of those souls with a passion for traveling, conveying your eagerness to discover new cultures and places on your wall decor can be a great idea. Complement your bedroom decor with a globe!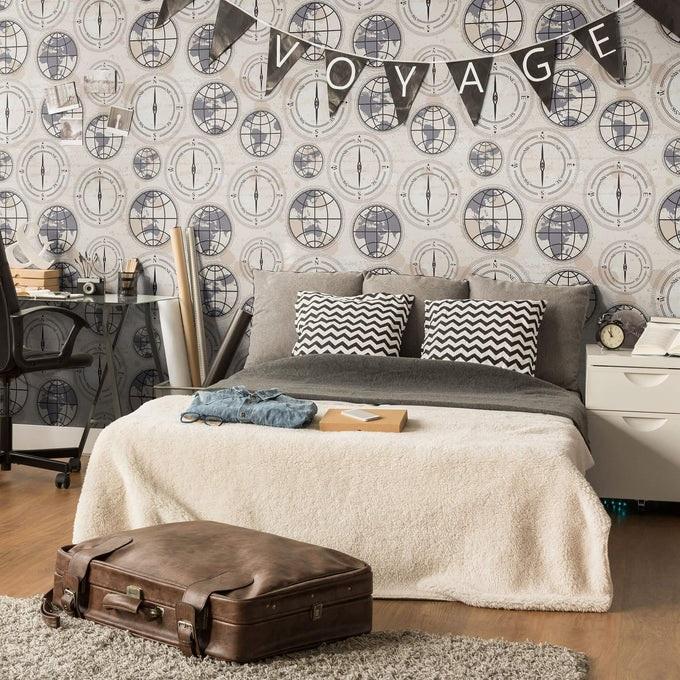 8. Apply a nautical wallpaper and feel close to the sea
How about bringing life to that empty wall in your room with a beautiful dorm wallpaper with maritime elements? Beautiful shades of blue help highlight your bedroom and make you feel closer to the sea daily!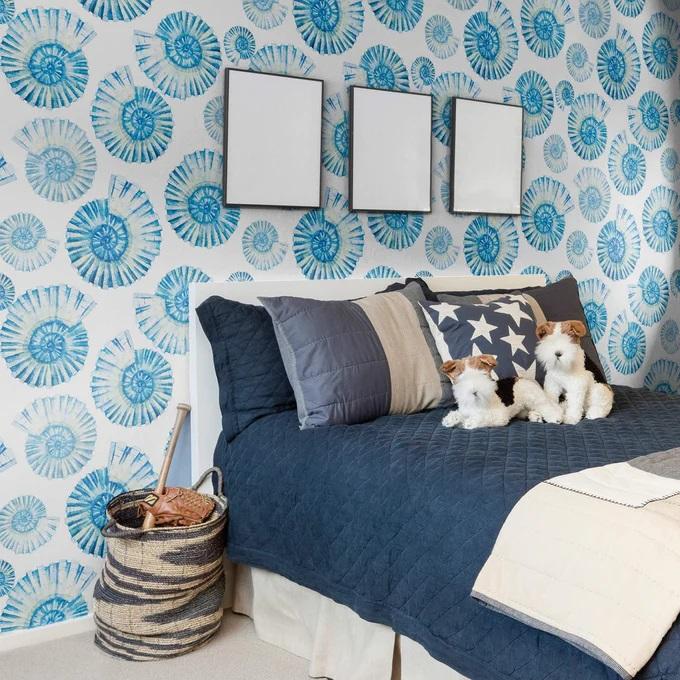 9. Choose a floral print design for a more romantic bedroom
To create a sweet and romantic statement in your room, you can choose a dorm room wallpaper with floral and classic prints. Then, choose a pattern with minimalistic details to take a break from your standard white-painted walls!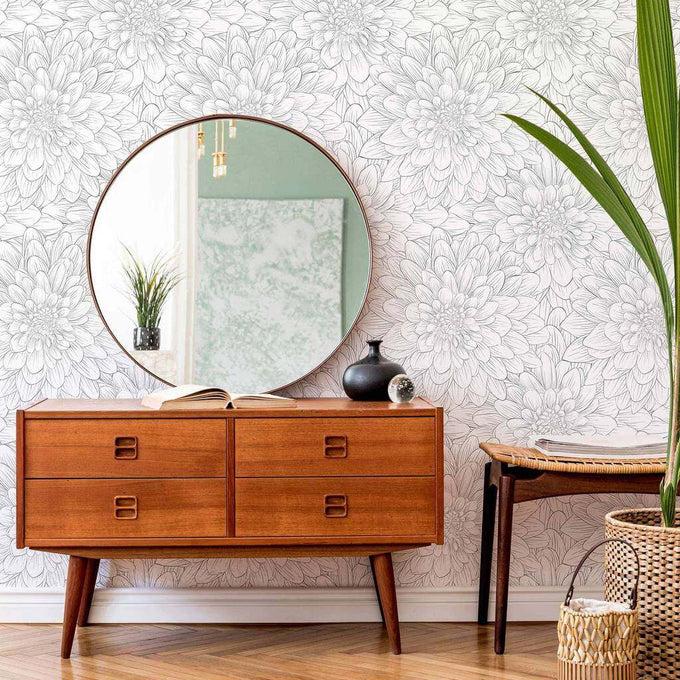 10. Use abstract lines for a modern decoration
The primary purpose of abstraction in art is not to tell a story, but to encourage involvement and imagination. Therefore, choosing a dorm wallpaper design with abstract lines ensures a more fluid decor and is open to interpretation. Use abstract art in your set to create a more stimulating and inviting environment!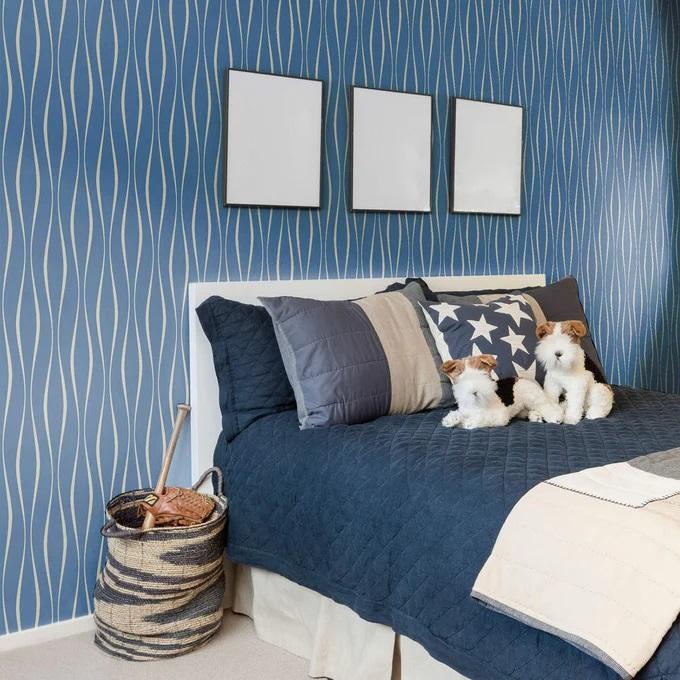 11. Choose a blue wallpaper for a more creative environment
Besides producing security and understanding, blue symbolizes creativity, youth, and joy. It also provides emotional health and symbolizes loyalty, trust, and tranquility. And it is for these and many other reasons, choosing wallpaper with abstract shapes that add depth to your bedroom is a great idea!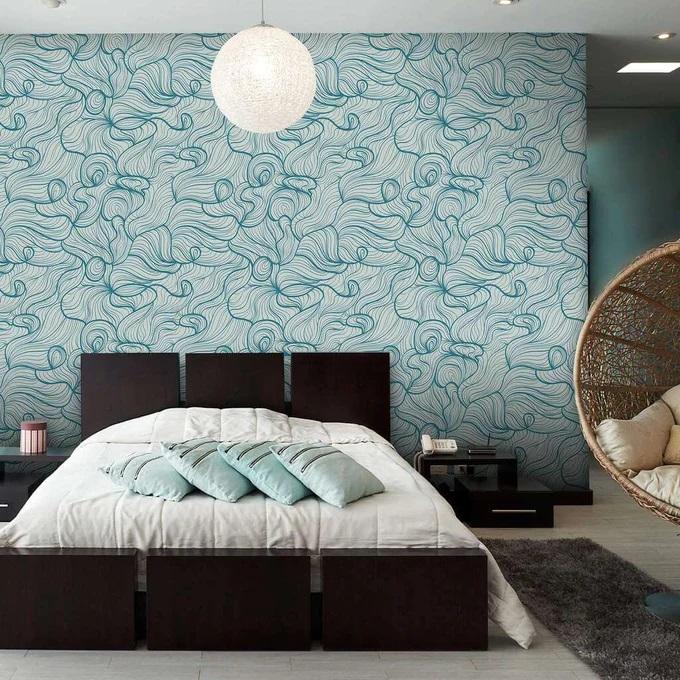 12. Use exotic animals prints for a tropical environment
If your idea is to make your bedroom colorful and upbeat, tropical prints are perfect! Convert your boring white walls into a bright splash of colors using a large-scale wallpaper print with exotic animals, and repeat the design's most striking color in other decoration details.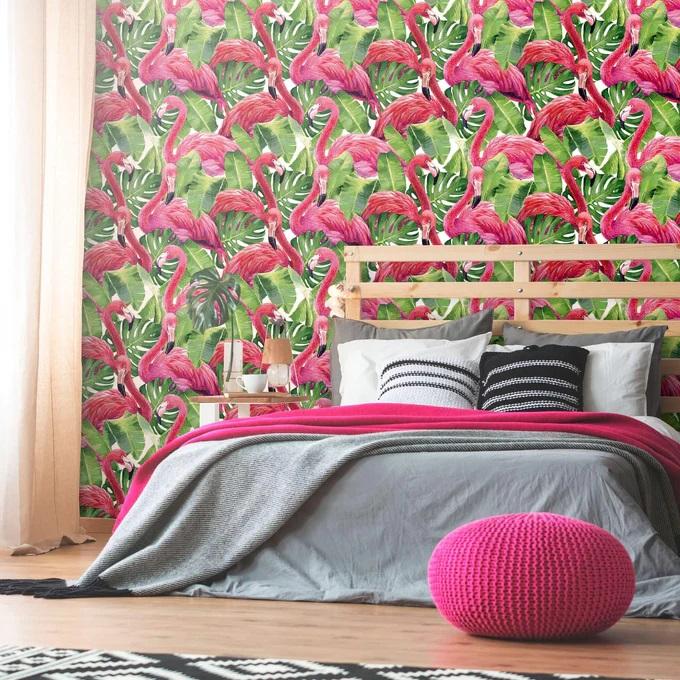 Did you like the tips? We hope so! We've prepared all the inspirations with great care to help you choose the perfect wallpaper for your dorm! Please take the opportunity to share our tips with your friends or relatives planning to revamp their room decoration!