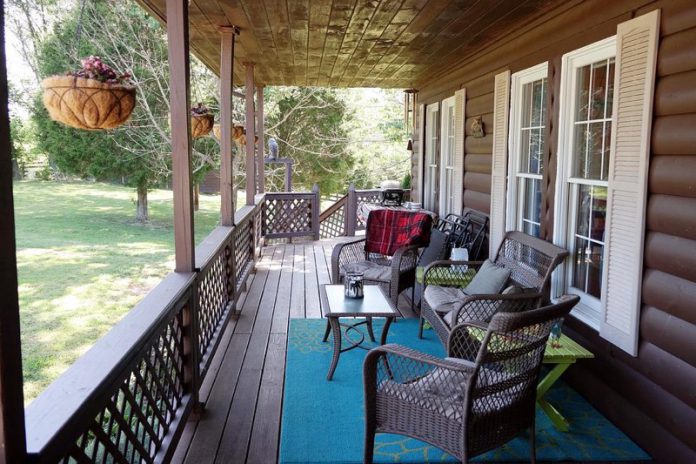 Homeowners understand that adding a deck to their existing building provides additional space and adds to the property's value. Depending on the type of deck they build, property owners can increase the square footage of the property and the usable, liveable space they can enjoy. While many people think that the deck is typically located at the back of the property, your front porch can be your deck, or the landing on the house's second floor.
Putting up a deck can be tricky as homeowners have to contend with several factors to ensure that their decks would be structurally sound and aesthetically pleasant. While decks can increase square footage, there are still many things to consider during the structure's planning, construction, and aftercare.
If you want to know more about how you can build a deck that's suitable for your property, you can check out www.greenbarntimbers.co.uk for materials that could help you construct your dream decks. They offer everything from reclaimed timbers to cladding, joists, and stains that would help you build your structure properly.
Here are four decking trends for 2022 that you have to be aware of:
Updating your railing system
Decks should always stay safe. One of the best ways to ensure that the deck is structurally safe is to update your railing system. Consider mixing wood and metal balusters. Designers also now lean towards using horizontal railing instead of a vertical style.
Attaching LED strips to railings
Another trend to look out for is attaching LED strips to railings to increase safety and illumination at night. Not only will the LED strips accentuate the structure, but they will also help those who have eyesight and mobility problems navigate the deck. In addition, it's a simple and practical way to improve your deck's aesthetics.
Deck doubling as an outdoor kitchen/dining area
Homemakers know that judicious use of space is important. One of the ways that you can use your deck effectively is to have it double as an outdoor kitchen (think grill stations and dining room) so you could enjoy the beauty of nature while dining and enjoying the company of your family and guests. This can easily double as a seating-receiving area, too.
Addition of creature comforts
If you plan to have a covered deck for your property, consider adding creature comforts such as a ceiling fan so you can lounge comfortably. You can also put in a space heater so your space would remain comfy year-round. Finally, don't forget to place enough furniture to enjoy the area even more.
While we're on the subject of adding creature comforts, take it up a notch by putting a hot tub in the corner. You can also install a hammock for a more leisurely way to enjoy the view or include a porch swing or other comfortable accessories to make the area as personal as possible. Don't forget to place enough greenery to help regulate temperature and add colour.
Takeaways 
Decks are a valuable addition to any home. However, you need to ensure it's comfortable, structurally sound and safe so you would get to enjoy it properly.