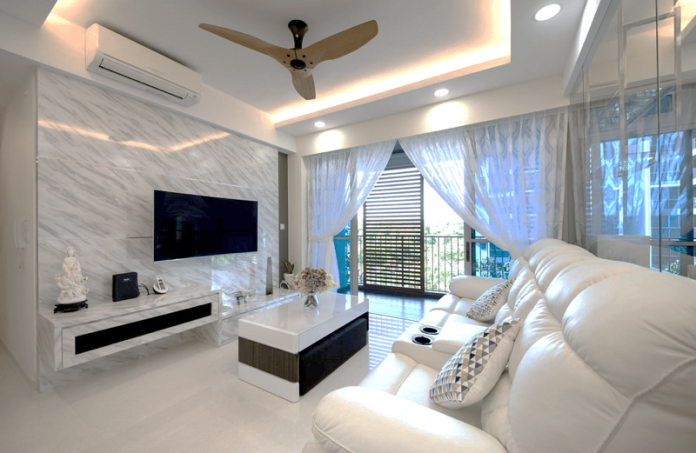 Nowadays, there are plenty of design options in Singapore. People are able to get inspiration to decorate their dream house with the help of the internet. Still, discussing home interior design is never ending. Depending on the tastes of the residents as well as in what location you live, the models are also very dynamic. Also there are many new showrooms in Singapore having innovative features with creative designs, these showrooms present plenty of opportunities to discover new decor inspiration.
If you are planning to do the interior design of your house, you can get help from interior designers as they are available in each part of the world. One thing you should never forget  while designing your house is that the interior design of your house must represent your creativity. So, you should never hesitate to add your ideas to decorate your house. Here are some ideas that will help you through the process of interior design projects and ideas.
1. Research with Magazines and Websites
Before starting the designing process do your own research through the latest magazines and websites of interior design. They will give you a clear idea on what is trending on decorating houses. While doing your own browsing online; keep and save home interior design pictures and collect the magazines that you love. Online magazines are also a great way to quickly curate such ideas. Then, show them to your designer to guarantee both of you are in the same direction.
2. Visit Showrooms
You should visit interior design showrooms, boutiques, and flagships to get the inspiration to design your house. There are a lot of interior design's shops in Singapore. They are combined with creative designs and innovative ideas. Whether it's a chic minimalist showroom or a maximalist space burst with color, you will find all of these in Singapore. They will surely provide an abundant number of ways for you to dress your abode.
3. Use Paints And All Pastel Furniture
Using pastel interior colors, from paint to furniture is a distinctive feature of a Singaporean modern house. But that doesn't mean that everything has to be brightly colored to give off a sense of relief and freshness. Still, cheerful colors like red, yellow, and blue, or any other color that you like can be added. In suburban areas, the dominance of pastel colors in interior design is very much applied in apartments and housing.
4. Use Wood Elements
To bring natural nuances to modern minimalist interior designs, home and decor ideas in Singapore also often use wood elements. As Singapore is a country of hot weather, you can create a warm and friendly impression by using wooden elements in furniture, floor decorations, or wall decorations. The use of artistic wood panels on one side of the wall is also highly recommended. You can use furniture with grey wood, if you want to bring out a natural peaceful nuance.
5. Give Artistic Touch to the Wall
Colorful architecture in Singapore Wall art cannot go unnoticed. You can bring this breathtaking structure into your home to give an artistic touch to any room you like. Optimize your creativity on the walls and this will showcase your personality into your house. You can hang some paintings on the walls above your bed or dresser to give artistic touch.
6. Consider the Lighting
Consider arranging your home interior design and direction as per where the light shines. Because it will influence the temperatures of specific rooms and lighting.  Try to combine overhead lighting with a mix of floor and table lamps. Do not forget to use natural light in your living room as well.
We believe that the above ideas will be helpful for you to get inspiration and ideas to design your dream home.