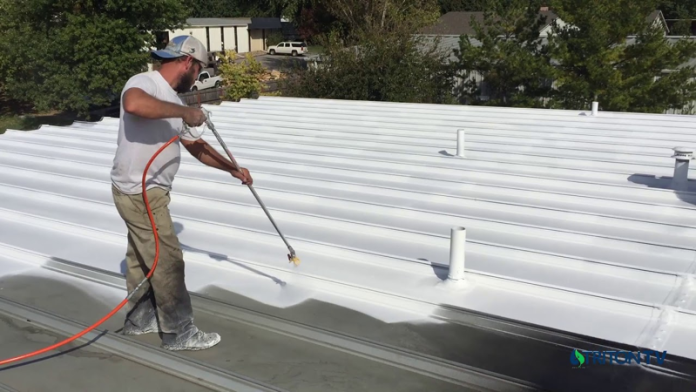 On average, American homeowners spend more than $11,000 to replace their roofs. If you are about to spend such an amount of cash, it is imperative to ensure you have the job done properly.
A perfect way to make sure your roof lasts for many years is to work with a reliable roofing contractor from a renowned company.
But with many options to choose from, it can be a challenge to choose the right roofing company. Fortunately, many homeowners have suggested the following tips to help you choose the right roofing company:
1. Start Locally
Choosing a local roofing company help to minimize the risks of running into problems during the project. Since they have an established name in the local market, they can't possibly compromise their good reputation by botching the roofing gigs.
Not just that. A local company has roofing contractors who are familiar with the local rules and legislation. They also have contacts with suppliers, making it simple to get quality roofing materials.
2. Look at the Experience
Fly-by-night contractors are popular for disappearing to avoid being liable for damages, only for them to reopen a few months later under a different name.
You may avoid being a victim of such contractors by dealing with a good company with a solid reputation and many years of experience.
Choosing a company with a proven track record of offering quality work for a long time could also be important.
3. Check for Permits and Licenses
Although reputation and experience speak volumes when choosing the right roofing company, don't forget there are other legalities which you need to consider.
Ensure you ask the potential company whether they have all the permits and licenses required to operate. Knowing this important information will give you assurance that you're dealing with a dependable company.
4. Consider the Online Reputation
Before you believe everything you hear online, make sure you go through reviews from different sites, such as Yelp. Such sites have users who give ratings on companies that offered them services before.
It is natural for individuals to vent their disappointments on some review platforms. Just because some were frustrated doesn't mean you will also be. But if there are more than ten reviews from different clients complaining about the same issue, then it means that a particular company has a bad reputation for not meeting customers' needs.
5. Prioritize the Communication
Even though a roofing company can be busy and fail to respond immediately, it is imperative to ensure there is clear, good, and effective communication from the team.
If you experience difficulty and miscommunication when reaching out to the company's team, the whole organization likely has poor communication. And there will likely be ineffective communication throughout the roofing project.
Final Touches!
Choosing a roofing company can either make or break your project. This is why it is important to consider more than just the price. It is always advisable to consider other factors, like communication, experience, and reputation, just to mention a few.