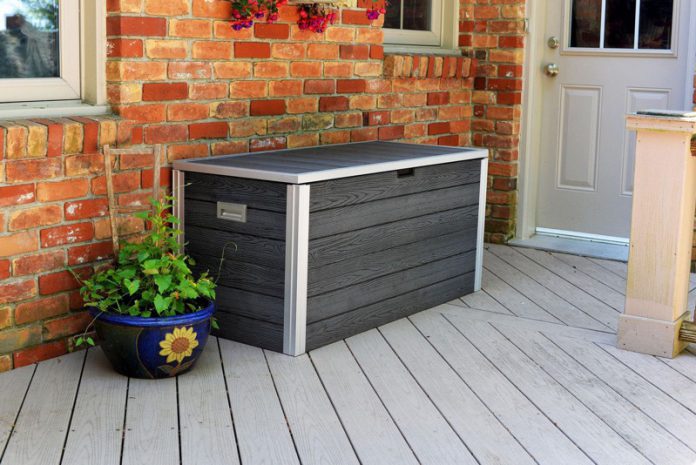 If you've never had a deck box before, it might be time to consider getting one. Deck boxes are great for storing items outside and creating a more beautiful outdoor space. They can be quickly assembled, and placed almost anywhere in your yard. This added storage might not seem like much, but it can make a big difference when it comes to keeping your yard organized and your outdoor items safe. Here are three reasons you need a deck box in your yard.
1. Keeping Items Safe from the Elements
One of the biggest reasons you need a deck box is protecting your belongings from the elements. The rain, snow, wind, and even the sun can cause a lot of damage to outdoor items. By putting them inside a deck box, you're much more likely to guarantee the longevity of your belongings. Most outdoor deck boxes are built to withstand the elements too. So, you can store your items in them year-round while never moving your deck box or items inside!
2. Keeping your Yard Organized
Have you ever walked into someone's yard and noticed there were things everywhere? Toys, gardening tools, pool supplies, and maybe grilling equipment to name a few. No one likes clutter and mess around their yard. It really detracts from the beauty of your outdoor space and the relaxation being outside brings. A humble deck box could be the difference between loving your space and avoiding it.
Being able to neatly organize your things in a safe, convenient place where they'll be protected and easily accessible for you and your family is amazing! You also won't have to go searching around your garage or yard every time you need something. It's in the deck box and ready to be used when you need it.
3. Saving Your Garage
Let's face it–we all know garages get overly cluttered with stuff. In fact, some people can't even fit their cars in the garage because there's too much stored inside. While a deck box won't help you declutter a whole garage, it will certainly help you with your decluttering goals.
Grab things from the garage that you use frequently in your yard. Maybe it's your children's toys, patio cushions, grilling equipment, your favorite gardening items, pool towels, and more. Grab those items and put them in the deck box. It'll help you get things out of the garage! It'll also help you not have to take many trips to and from the garage. Everything you frequently use will be stored conveniently in your deck box in your yard.
While having a deck box is always better than not having one, you should know that not all deck boxes are created equal. These storage deck boxes from Keter are weather-resistant, durable, and have a beautiful classic look. Many of them have a soft open and close feature, as well, so little fingers won't get pinched when they need to get something out of the box. Keter deck boxes are a great investment, and would make the perfect addition to your outdoor living space.