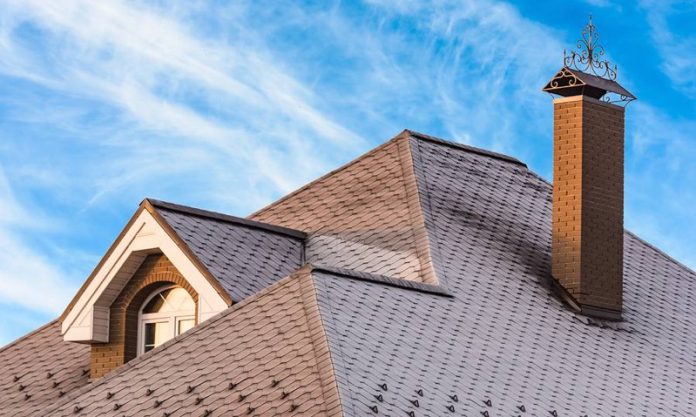 A chimney is an integral part of your home. Not only does it provide a place for your fireplace to vent, but it also helps keep your home warm and safe. Therefore, it's essential to have your chimney cleaned regularly to ensure it functions properly and safely. This blog post will discuss the basics of chimney cleaning and why it is so important!
What is Chimney Cleaning?
You may not think about it often, but your chimney needs to be cleaned regularly to function properly and keep your home safe.  Chimney cleaning is the process of removing soot, creosote, and other debris from your chimney.
This buildup from regular use can be dangerous if it ignites and can cause a house fire. Two types of fireplaces are in homes: gas and wood burning. Both fireplaces require annual maintenance and pose different dangers regarding fire risks.
What are the Risks of Wood and Gas Burning Fireplaces?
Wood burning fireplaces produce a lot of smoke when in use. This smoke contains Carbon Monoxide, Tar, Soot, and Ash. These byproducts float up the chimney and can adhere to the sides. Over time, this buildup becomes Creosote, which is flammable and increases the risk of house fires if not removed.
Gas fireplaces do not produce smoke but still need regular cleaning. The byproducts of gas combustion are different than wood-burning fireplaces, but they can still adhere to the sides of your chimney and cause problems. Newer gas installations still utilize old chimneys, while more recent structures are vented from the side and don't use the chimney.
Why Is Chimney Cleaning Important?
Chimney cleaning is essential for several reasons. First, it removes any potential fire hazards from your home. Second, it helps keep your chimney functioning properly. And third, it can extend the life of your chimney. Finally, regular chimney cleaning will also help you avoid costly repairs down the line. So, not only is it essential for safety reasons, but it's also crucial for financial reasons.
How Often Should You Clean Your Chimney?
You should have your chimney cleaned at least once a year, but more often if you use it frequently. For example, if you have a wood-burning fireplace, you may need to have it cleaned more than once a year. The best way to determine how often to clean your chimney is to have it inspected by a professional. While the inspector is there, they will do more than observe the Creosote buildup; they will also check the chimney structure for obstructions, water damage, or cracks.
What to Expect With Chimney Cleaning Services and the Cost of These Services
Like most professional services, the cost of chimney cleaning services will vary depending on the company you choose, the frequency of your cleanings, your location, and the condition of your chimney. However, most companies will charge a flat rate for a standard cleaning. This rate usually includes an inspection and all the necessary materials and equipment.
You should expect to pay approximately $129-$378 for a chimney sweep to come to take care of your chimney issue. The national average for chimney cleaning services is $252; however, your area and the condition of your chimney primarily affect those numbers. Most of the time, companies will do the chimney inspections for free. Cleanings usually consist of:
Sweeping the fireplace
Checking the liner
Checking the flue
Checking the firebox
Checking the flashing
Checking the smoke chamber
Chimney cleaning services can be a simple process. However, if the chimney cleaner believes there is structural damage to your chimney, they will most likely charge for the inspection as they thoroughly inspect each part of the structure. Once a problem is found, the examination can cost anywhere from $100 to $5,000. Why are chimney services potentially expensive? The potential depends on your inspection rate; if you've never got your chimney inspected, it will cost significantly more than if you have it checked regularly.
Common Repairs During Chimney Cleaning Services
Leaving your chimney unchecked for a long time can cause severe and expensive problems. In addition, if you have cracks in your chimney, it could lead to water damage, one of the most common repairs during chimney cleaning services. In extreme cases, the weight of the water could collapse your chimney. Many homeowners know how to keep their fireplaces and chimneys clean, but many more need a technician to handle the problem.
Other common repairs include:
Chimney Flue Buildup – the flue is where most of the creosote will collect and usually where the technician will do the most cleaning. During cleaning and inspection, a technician could discover a crack that will lead to carbon monoxide seeping into your home. A cracked flue also can lead to a higher risk of your home catching fire.
Obstructions – creosote is the most common obstruction; however, debris from trees, dead rodents, or their nesting material can also clog your chimney. These obstructions make the fumes and smoke challenging to escape, which could lead to a fire.
Dirty damper – when closed, keeps the air from flowing into your home when the fireplace is not in use. A damper should be open when the fireplace is in service to allow the smoke to escape. When the damper is dirty, your chimney needs some maintenance.
Hire A Reliable Chimney Sweep in Your Area
Fireplaces are a great way to stay warm during the winter, but keeping them clean and well-maintained is vital to home safety. JCS Home Services offers chimney cleaning services that will remove potential fire hazards and help keep your fireplace in good working condition. You should take chimney cleaning seriously and need a chimney sweep who shares that sentiment. JCS Home Services offers comprehensive chimney cleaning services in Northern Virginia and will take care of everything for you.
Our company has over ten years of experience in chimney cleaning, and we'll ensure your chimney is clean and in good working condition so you can enjoy fires all winter! We also install chimney caps to keep out unwanted visitors. At JCS Home Services, safety is our top concern, so we recommend annual chimney cleaning services. JCS Home Services is your number one choice for all your home service needs! Visit our website or give us a call at (571) 701-1018. We're here to help you keep your home in top condition all year round!