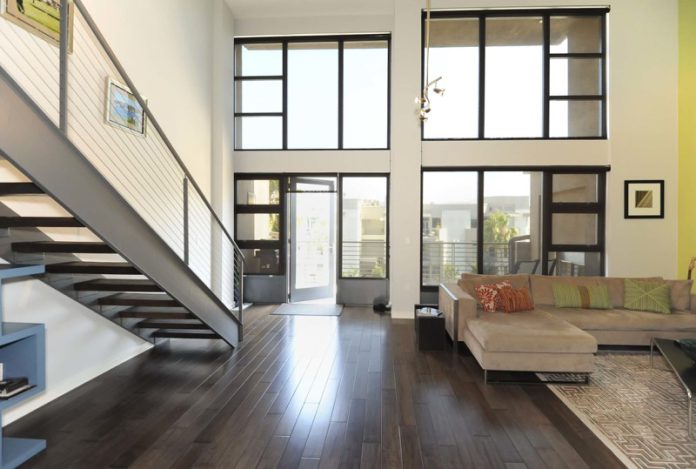 Choosing between swing and fixed casement windows?
These two popular window models have their advantages and disadvantages that make them unique.
Here are the main features of these products that will help you to understand what is the best option for you.
Casement Window Pros and Cons
Casement windows is the optimal model that is suitable for almost any home.
Main advantages:
Ease of use
It is achieved thanks to ergonomic rotatable handles and high-quality fittings.
Long service life
Modern windows are made from vinyl that does not deform or rust.
Energy efficiency
The products have an environmentally friendly seal, and the sections between the glass are filled with an inert gas. Thanks to this, you will be able to reduce electricity bills, as well as be protected from noise, dust and unpleasant odors.
Wide range of designs
You can easily choose the one that will decorate your interior.
Excellent ventilation
You can adjust the fresh air flow as you need it.
Of course, such products have their disadvantages:
Movable sashes and mechanical parts are more susceptible to wear than in fixed windows.
This model can cost a little more than the others.
The sash windows have certain size limitations. As they open wide, they can not be too large.
Fixed Casement Window Pros and Cons
A fixed window is a type of window that does not open. It is often installed together with other window constructions, and as an independent element.
Advantages:
Energy efficiency
Since there are no sliding or hinged sashes, this design is much more energy efficient than others.
Light
This model lets in much more sunlight, reducing the need for artificial lighting indoors during the day.
Price
Such window systems usually cost less than sliding or sash windows of a similar size.
Disadvantages of fixed casement windows:
Since this window cannot be opened, you will not be able to ventilate the room. Therefore, it is advisable to install it where there is no need for frequent ventilation or you can ventilate the room by opening other windows.
You may have problems with cleaning such windows from the outside, especially if they are installed on the upper floors.
There are a few parts that are prone to wear out in such windows. However, if something fails, you will have to replace the whole block at once, not one particular element.
In order not to worry about how long the new window systems will last, choose the products of the Canadian brand Vinyl Light Windows & Doors. All products are made of high quality vinyl and meet all current standards. Here you will find a large selection of models for every taste and purse. You won't have any trouble choosing the products that will decorate your home!