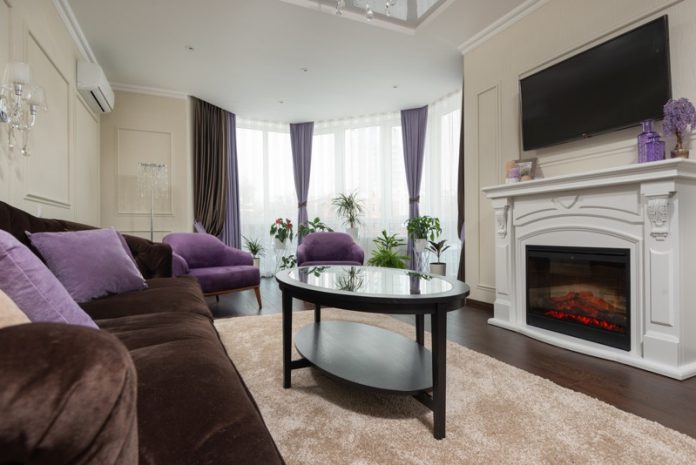 There's nothing quite like a fireplace for cozying up next to and adding comfort and ambience to your home. With an electric fireplace, you get to enjoy the benefits of a wood-burning fire without the mess, and an electric fireplace also adds to your décor, elevating the style of your space.
While there are multiple designs and options to choose from when deciding on the right electric fireplace for your home, narrow down your search and shop Dimplex fireplaces. You need the peace of mind that comes with knowing your electric fireplace is safe, reliable and has a long lifespan, and Dimplex fireplaces are leaders in fireplace and heating solutions. They also have some of the most innovative and stylish electric fireplaces on the market.
With the right electric fireplace, these are just a few of the benefits you'll enjoy:
Easy Installation
Many electric fireplaces can be plugged into a standard electrical outlet, meaning they can be placed almost anywhere and don't require a renovation. Even units that need to be hardwired to a circuit only require minimal work to connect to your home's internal wiring.
An Electric Fireplace Adds Style to Your Home's Décor
Whether your home has a modern, classic, traditional, art deco, etc., design style, there are electric fireplace options and customizations that will blend seamlessly in with your decor. In fact, an electric fireplace can enhance and/or help form the style in your space as either a focal point or an integral piece of its overall look – while also making it an inviting and comfortable space.
For example, if you prefer the traditional fireplace esthetic, you can go with a mantel-electric fireplace unit in a wood, stone, brick or crown molding finish, and the fireplace and mantel will complete your traditional, rustic or elegant look.
On the other hand, if your space has a modern design style, an in-wall linear electric fireplace with glass pebbles and color-changing flames can be the centerpiece of the room, either by itself or as part of your entertainment center, and will establish the modern esthetic of your space.
Energy-Efficient Heating
An electric fireplace is also a source of adjustable heat that you can use to supplement your central heating system. Like a space heater, you can turn on your electric fireplace and keep your thermostat set at a minimum so that you're only heating rooms that are being occupied instead of your entire home. This is a more cost- and energy-efficient way to heat your home. You can also install an electric fireplace in an area of your home that is difficult to heat, like a basement.
Safer and More Eco-Friendly Than a Wood-Burning Fireplace
Electric fireplaces have the following advantages over wood-burning fireplaces:
Electric fireplaces have adjustable temperatures.
You don't need firewood, kindling, a lighter, etc., which is not just a chore but also uses up valuable natural resources.
There is no cleanup of ashes, soot and embers, or the need for professional cleaning and maintenance of your chimney.
Electric fireplaces do not emit harmful emissions like carbon dioxide, methane, nitrous oxide and smoke.
An electric fireplace also allows you to turn off the heat and enjoy the alluring glow of its realistic-looking flames any time of year.