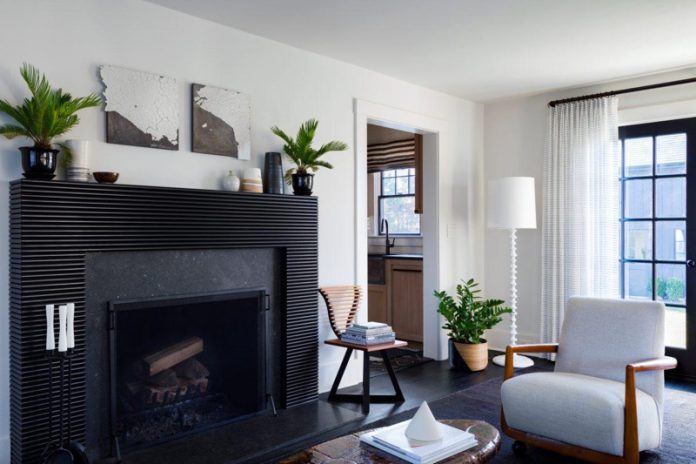 Whether you own or are buying an older house, you always have the opportunity to create a stylish and luxurious home. Transforming older homes with simple renovations is a great way to preserve and improve the character and charm that cannot be replicated in brand-new builds.
The work you put into an older home is well worth it, and here are four renovation tips to try as a starting point.
Tip #1: Check and improve the plumbing and wiring
It's not as fun or glamorous, but working on the plumbing and wiring is important. You likely have pipes and wiring that may need replacing, and this is especially the case if your water is cloudy or rusty or the water pressure is lacking.
Old wiring is a particular concern, especially if the electrical outlets are not properly grounded. Upgrade the electrical box so it can support a safety switch to minimize the risk of electrical fires and shocks. This must be completed by a professional electrician as we do not recommend any DIY electrical work.
While working on these elements, this is a great opportunity to upgrade certain components to smart tech, turning your old home into a connected smart home.
Tip #2: Improve the roof and windows
If your home is or was a rental, and you had high-quality property management, they likely kept on top of any noticeable structural issues. But it's the unseen stuff that can cause the most damage. Check to make sure the windows are still in good shape, and refinish them to avoid replacing them. If you are happy to spend a little more, you can create greater energy efficiency by replacing them with modern double-glazed windows.
The roof may require some fix-ups to avoid leaks, and if you notice that the mortar is crumbling and falling out, this is an easy DIY fix to help save bigger problems down the track. If, for any reason, you are not confident when dealing with renovations for major structural components of the home, enlist the help of a professional renovator.
Tip #3: Do a little decorating
There are some important things to consider with styling and decor in an old home. The first is that you should preserve original features where possible, especially when painting, by working around the historical architectural features. If anything, you should try and accentuate these with color.
Lead was commonly used for interior and exterior surfaces back in the day, especially on window frames and doors, gutters, and other metal surfaces, so try to cover any hazardous areas with latex paint.
When decorating an older house, think about how old meets new by mixing different styles. This is already a trend in contemporary home décor, and you likely have some great historical features in the home that will be a great starting point for modern feature additions to make the place more functional and reflective of your personal style.
Tip #4: Improve the ventilation
Is there a ventilation system, and does it work? How is the cooling and heating system in the home? If the existing system still holds up, repair and maintenance work will be much cheaper than a new system, but your ventilation and HVAC are an investment. Spending some money here to improve your system makes your home more comfortable and more valuable if t ever comes time to sell.
Have fun (and check for asbestos)
A professional building inspector who checks for asbestos is always a good idea when dealing with old houses. If to remove and dispose of some, make sure this is handled by a professional. Safety first, after all!
Consider the tips above, embrace the experience of working on your old house, and create something customized and unique. Try not to rush, and you'll eventually enjoy the satisfaction of conserving and improving a refreshed piece of history for many years to come.