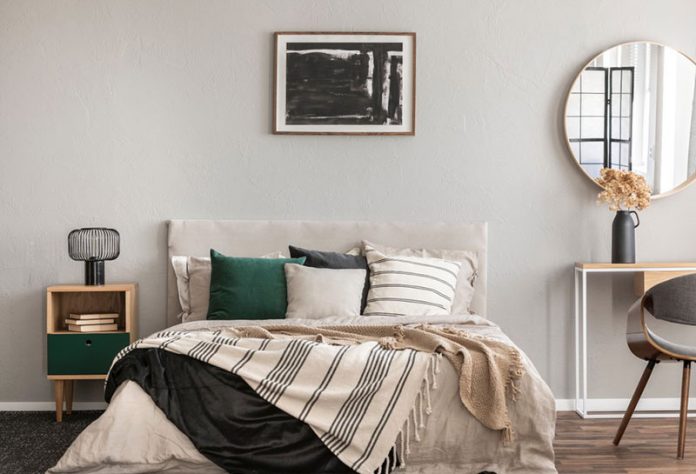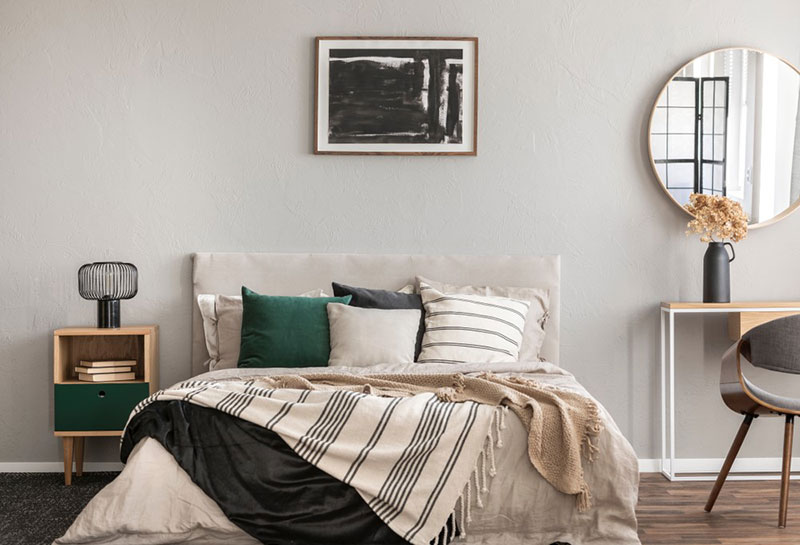 Your apartment should reflect your aesthetic and lifestyle. But if you feel like your space isn't a good representation of your personal style, there are many ways you can update your apartment to make it feel like you. Check out some of the projects and tips below to learn how to spruce up your living spaces, from your bedroom to your bathroom.
Projects for Your Bedroom
Your bedroom should be a comforting oasis where you can relax and unwind from the stresses of the world. If your bedroom doesn't have a lot going for it, consider making a few of the changes below.
Change your duvet or comforter: Your bed is likely the centerpiece of your room, so it's a good idea to ensure your bedding reflects your desired color palette. If you plan on adding more unique décor to your room, try to keep your duvet or comforter a solid, calming color. But if you're going a more minimal direction with other decorations in the room, consider a patterned duvet cover instead.
Add fairy lights: There's a reason these romantic, twinkling lights are so popular – they're a great way to add mood lighting to any room. Consider adding fairy lights to translucent drapes for a dreamy look.
Hang up tapestries: Tapestries are a great way to add interest to your walls without needing to lose your security deposit from putting holes in the wall or painting. Browse Etsy for unique, handmade tapestries. Or, you can also pick up interesting tapestries from flea markets and thrift stores – just make sure to wash them before hanging them up in your home.
Projects for Your Living Room
Your living room is the hangout center and your home entertainment hub. If it's not a comfortable place to relax, we've got some easy fixes you can try out.
Get a couch cover: When you're moving into you first apartment, you might not have all the furniture you want or need to make your place feel like "home". With that said, even an old couch with a dated or dingy fabric covering can easily be transformed with a couch cover. Plus, most covers are machine-washable, so you never have to worry about ruining your couch if you spill something.
Create your own art: You might feel intimidated when it comes to making art – but there are plenty of simple crafts you can take on and accomplish. Try your hand at acrylic pouring, for example, for canvas art that will impress even the most discerning of critics.
Build your own coffee table: If you're feeling extra crafty, you might want to take on a bigger project like making your own coffee table. All you need is concrete epoxy, resin, and a little creativity.
Projects for Your Bathroom
Your bathroom should be a spa-like experience. Although bathrooms are small spaces, you can make a huge impact with careful decoration and a few small tweaks. To spruce it up, consider these changes.
Change out old fixtures: Instead of dingy silver fixtures, update them with brass or brushed stainless steel.
Update bathroom linens: You might be surprised by how much matching bath towels can tie together your bathroom. Choose high-quality towels that deliver cozy comfort.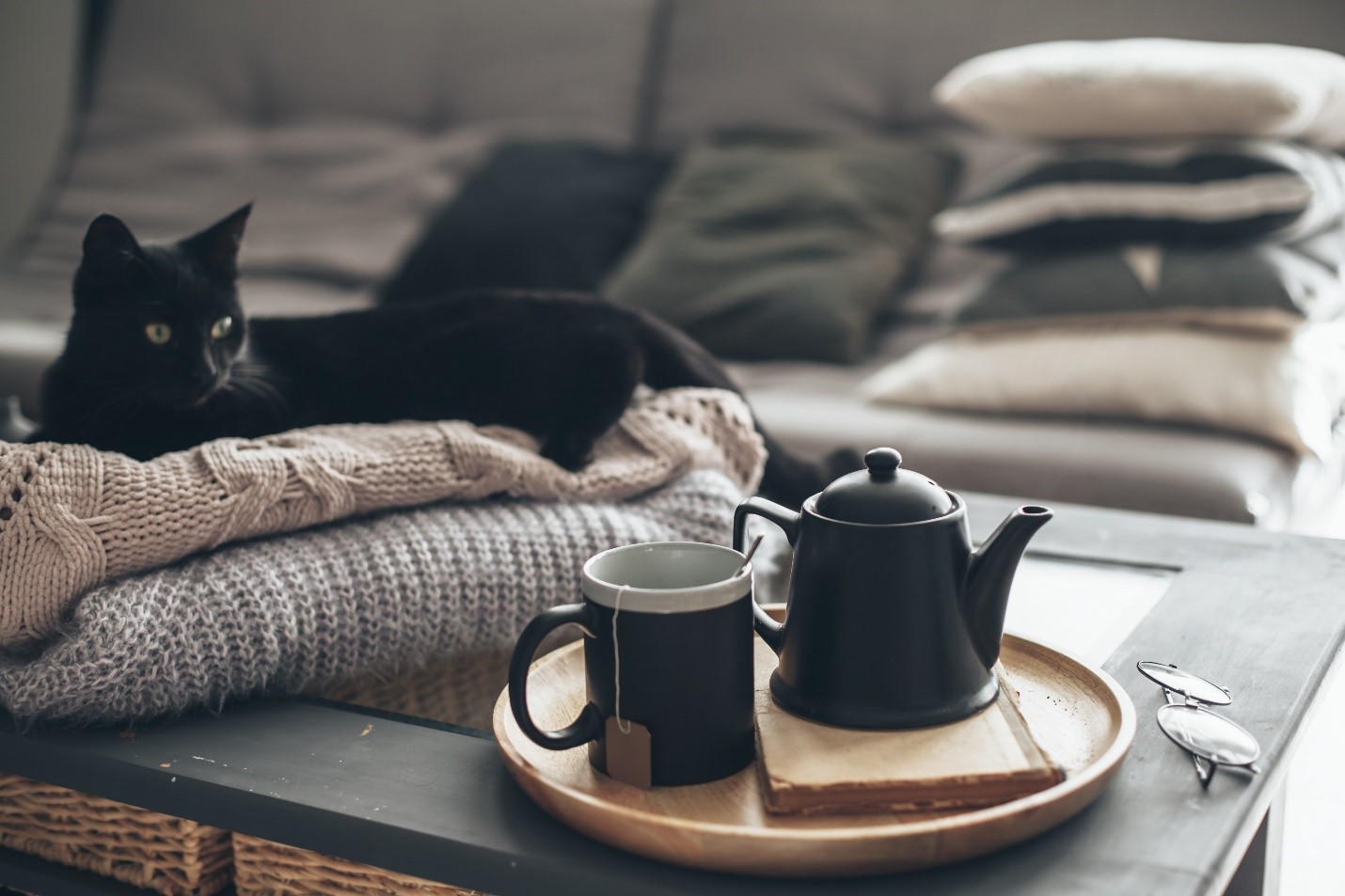 Projects for Your Kitchen
If you're into cooking, a usable and beautiful kitchen can make or break your cooking experience. Don't like spending time in your kitchen? You might feel differently about it if you take the time to make it your own. Check out some of the projects below for inspiration.
Install a new backsplash: Your kitchen is one of the easiest rooms to make a huge impact with just a few small tweaks. Consider adding a colorful peel-and-stick tile backsplash, for example.
Invest in great appliances: Although you probably don't have the budget for a fancy stove or fridge, you can invest in smaller appliances like kettles and toaster ovens that match your overall aesthetic.
Takeaways: Making Your First Apartment Feel Like Home
Your first apartment is your first step into adult independence. While you may not have your dream place at first, you can easily make it your own through frugal DIY projects and easy, cheap fixes. Use this list as a guide and you'll have your dream apartment space before you know it.