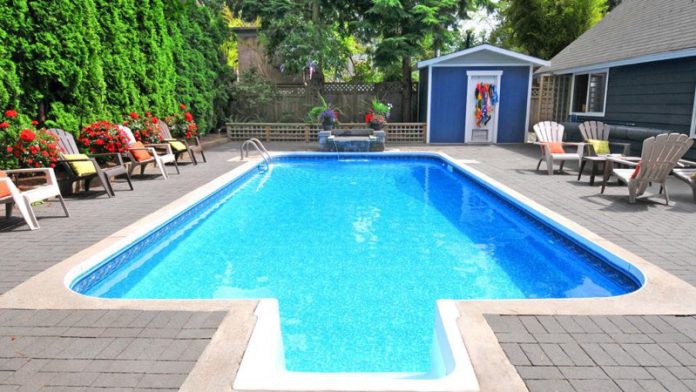 When we visit a beautiful resort for vacation, the swimming pool often becomes the chief attraction. Often, we dream of having a spacious and serene swimming pool at our home as well. A swimming pool is a dream come true for many. Most people, while building their homes, envision a beautiful swimming pool. A swimming pool is an excellent idea if you are looking for ways to bring your whole family together and spend some quality time together. However, before starting a project to build your dream swimming pool, there are a lot of things to consider. In this article, we shall discuss certain factors that people must consider before installing a swimming pool in their home.
10 factors you should keep in mind before installing a Pool in your home
You'll need to do a lot of planning to make sure this project is successful. You'll need to make a lot of decisions along the road about the type and size of the pool, who to choose as your contractor, required pool tools, and other things.
1. Keep your local zoning laws in mind
The first step before you even appoint a consultant to discuss the possibilities of building a pool, ensure that you are not breaking any local zoning laws. There are no exceptions to the severe maintenance and responsibility laws that apply to swimming pools in many cities. Verify that the zoning regulations for pools are being followed by your property.
2. Keep your budget in mind.
When we say budget, it does not just include the cost of building the pool but also the maintenance cost. Depending on the options chosen, the size, materials, and other amenities can cost anywhere from $30,000 to hundreds of thousands. So, before starting the project, ensure that you are aware of all costs and whether it fits your budget.
3. Select the kind of pool you want for your home.
Vinyl-lined, concrete, fiberglass – these are only a few types of in-ground pools that you can choose from. Carefully consider the pros and cons of each type of pool before selecting one for your home.
4. Invest in a good quality circulation system for your pool.
A water circulation system is necessary to maintain a clean and sparkly pool. An expert pool builder can assist you in locating a dependable, high-efficiency aquatic system for your pool given the recent developments in energy efficiency, automation, and heating.
5. Weight and lighting features.
Dynamic jets, underwater lights, and cascading waterfalls can produce the ambiance you choose in swimming pools. Before you start construction, give the extra features you want for your pool some thought.
6. Consider Maintenance.
Pools can be a valuable asset when selling your home if they are well-maintained. Your house value may potentially be lowered by a badly maintained pool. Hire licensed and trained pool technicians to maintain the luster of your pool for many years.
7. Landscaping is important.
You do not want overgrown plants overshadowing the beautiful pool that you invested so much in. The aesthetic pleasure a pool brings can be improved with appropriate landscaping. To build a lovely yet practical green space around your pool, look for ideas online and consult with a landscaping business.
8. Other Amenities
The best place to start is with a master plan. It is typical for a hardscape to include at least one patio and pathways around a pool when it is constructed. The pool's machinery as well as storage for cleaning materials may be housed in other building structures.
9. What age groups will be using the pool?
Building a pool that can be enjoyed by all age groups in your family is the wisest thing to do. While toddlers may need a shallow area to enjoy, teenagers may need spaces for tanning. Consider what your family needs before investing in a pool.
10. Choose your designer or builder carefully
It's time to bring the experts once the answers to the aforementioned queries have been revealed. Find a reliable pool designer and builder by doing some research. Even though they may be the same company, on occasion another individual will handle the design and installation tasks. Find a person who will install the design built using the materials you choose. Finding the appropriate person to create the pool is worth the time and effort because it is an investment that should last for many years.
Wrap Up
A swimming pool is a significant expenditure no matter what stage of planning you're in, and the variety of possibilities keeps expanding. Long before construction, there is planning and study involved in adding a pool for family entertainment. Planning ahead will aid in both the design and budget. Pools are enjoyable and can provide years of amusement.