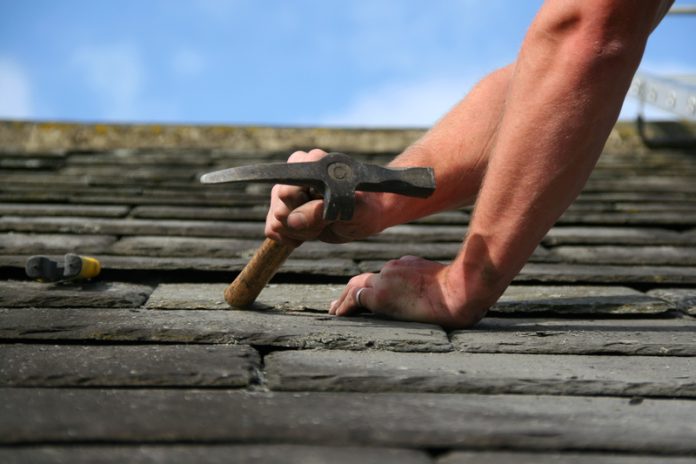 It's that time of year again where the weather starts to get warmer and the sun stays out longer. This can only mean one thing… it's time to start thinking about home improvement projects! For many homeowners, this means finally tackling that roofing project they've been putting off for years. If you're thinking about upgrading your roof, you're probably envisioning a beautiful new roof that will increase your home's curb appeal and protect your family for years to come. But what you may not be prepared for are the realities of roofing upgrades.
Here's a look at some of the expectations vs. reality when it comes to roofing upgrades.
1. Expectation: I'll be able to do it myself.
You've decided that it's time for a roofing upgrade. You're expecting that this will be a quick and easy process with minimal disruption. However, the reality is often quite different.
Reality: Roofing is a dangerous job.
Unless you're a professional roofer, chances are good that you shouldn't be attempting to do your own roofing. Not only is it physically demanding, but it's also dangerous. Falling off a roof is one of the most common ways people are injured during home improvement projects. If you're not comfortable with heights, it's best to leave the roofing to the professionals.
2. Expectation: It will be easy to find a roofer.
They'll be quick, efficient, and the roofing job will be perfect. If you're like most people, you probably think that finding a roofer is easy. After all, roofing is one of the most essential services out there, so there must be plenty of roofers to choose from, right?
Reality: Good roofers are hard to come by.
With the popularity of home improvement shows, it seems like everyone and their mother is starting a roofing business. While this may make it seem like finding a roofer will be easy, the reality is that good roofers are actually quite hard to find. With so many options out there, it can be difficult to know who to trust with your roofing project. When you're looking for a roofer, be sure to ask for referrals and check out online reviews.
3. Expectation: It will be inexpensive.
One of the biggest roofing misconceptions is that it is an inexpensive upgrade. It might be because roofing is one of the most important parts of your home and it protects your house from the outside elements. Or, people might think that since roofing is so important, the cost is not high. However, the reality is different.
Reality: Roofing projects can be costly.
While the actual cost of materials for a roofing project may not be very expensive, the labor can be. Roofing is as time-consuming and physically demanding as outdoor concreting, which means that roofers charge a premium for their services. If you're on a tight budget, you may want to consider doing some of the work yourself (if you're comfortable with heights) or waiting until you have more money saved up.
4. Expectation: The project will be quick and easy.
Many people have the expectation that roofing projects will be quick and easy. They assume that all you need to do is buy some new shingles and install them. But the reality is that there is much more to roofing than just buying new shingles.
Reality: Roofing projects often take longer than expected.
Roofing projects often take longer than expected, even for experienced professionals. There are a lot of variables that can impact the timeline of a roofing project, from bad weather to unexpected repairs. If you're planning on having your roof replaced, be sure to factor in some extra time in case of delays.
5. Expectation: My home will be perfect after the project.
People expect that an upgraded roof tantamount to a perfect home. Hence, you can't wait to have it installed on your own home.
Reality: There may be some unexpected repairs.
We can blame movies and TV for this roofing upgrade misconceptions. In roofing, as in life, expectation and reality are often two very different things. We've all seen the roofing commercials: a brand-new roof being installed in record time, with nary a problem or  roofing material in sight. The roofers are efficient and seem to know exactly what they're doing; it's practically roofing magic. But the reality is often very different. Roofing projects can be messy, time-consuming, and frustrating, with plenty of opportunities for things to go wrong.
"After your roofing project is complete, you may be surprised to find that there are some unforeseen repairs that need to be made", suggests a home roofing and repair from Pelican Waters. This is especially common in older homes where the underlying structure may not be as sound as it once was. Be prepared for some extra costs after your roofing project is complete.
Conclusion 
When it comes to roofing projects, it's important to manage your expectations. By understanding the realities of roofing upgrades, you'll be better prepared for the project and less likely to be disappointed with the results. If you're thinking about upgrading your roof, keep these expectations vs. reality in mind and you'll be sure to have a smooth and successful project.