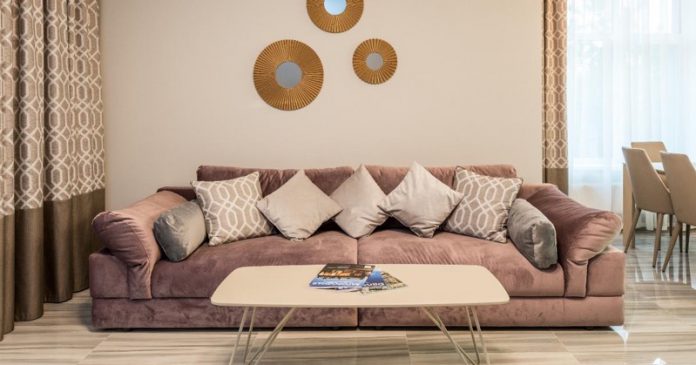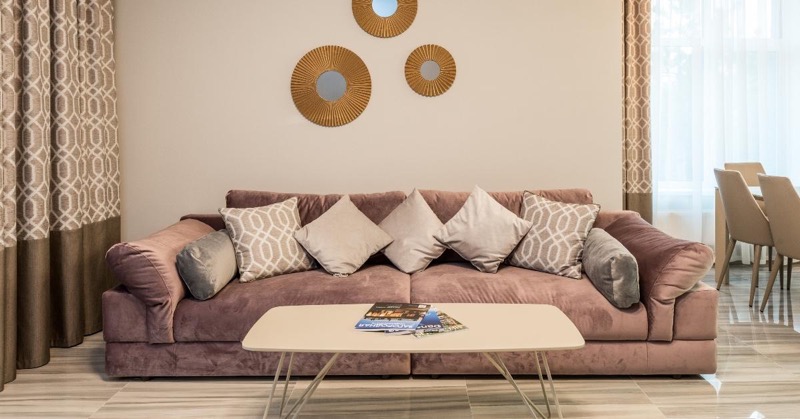 Looking forward to buying a new fabric sofa but confused on which material is the best? Choosing the best fabric sofa depends on many factors, including your needs, style, and the features of the different fabrics. Here are some tips that will guide you in selecting the best upholstery material for your sofa.
1. Learn about the different sofa fabrics and their features.
There are different types of materials used for upholstery, and these fabrics have their unique attributes. Familiarizing yourself with the available materials in your area and their features can help you know the benefits and drawbacks of each fabric for your needs. A cotton fabric sofa, for instance, may be very soft, comfortable, and affordable, but they are prone to stains and catching dirt and dust.
2. Know the affordability of the materials.
In your window or online shopping journey, you may notice that some fabrics are generally more affordable than others. For example, polyester, rayon, and linen sofas are usually cheaper than the more luxurious velvet and genuine leather couches. So if your sofa home project comes with a budget, you need to stick to it. Choose one that does not break your bank but at the same time suits your needs.
3. Make an outline of your needs.
Never skip this step. When you choose a sofa fabric, always consider your home conditions and the needs that come with them. List them down so you can clearly define the features you need for your fabric sofa. The following examples should help you with your list:
I have little kids, so I need a water and stain-resistant, easy-to-clean, and durable fabric sofa.
I have pets, so I need a material that is durable, odor-resistant, and easy to maintain.
Some people at home are allergic to dust. I am going to need a sofa material that is hypo-allergenic and can be washed often.
My sofa will sit in a sunny room, so I need a fabric that will not fade easily.
I am quite a busy person, and I need a sofa material that requires less maintenance and is easy to clean.
I want the sofa material to have a print or a pattern.
I love the look of leather, but I don't want to use animal products.
4. Match the fabric with your home style.
While many fabrics are versatile in style, some upholstery materials can create a look that will complement a unique home style. Let's say, for instance, that you have a Victorian home style. The luxurious look and feel of a velvet or leather sofa can create a greater impact in your room than other fabrics.
5. Choose a durable fabric sofa.
Buying a sofa is not a cheap investment, so make it worth it. Pick a material that is durable enough to stand the demands of your home. Is the sofa going to be in a busy living room? Are you going to be welcoming guests more often? Are you staying on the couch for many hours during the day?
When you go shopping for a fabric sofa, consider the tips above so you can pick one that is worth your investment.
Types of sofa fabrics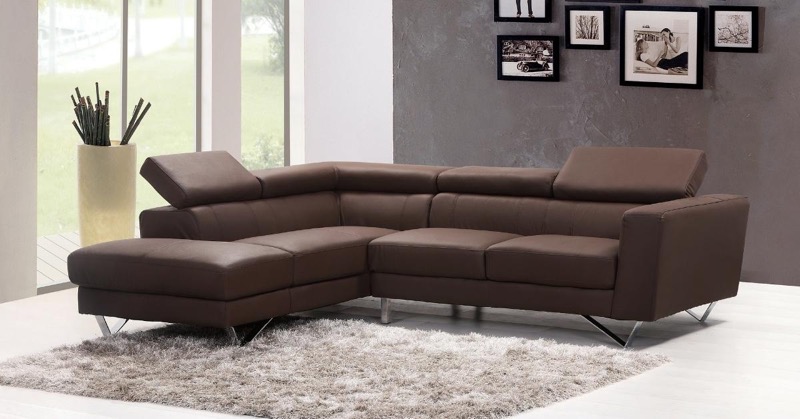 As a bonus, here is an overview of some of the most common sofa materials you can find in the market today:
Leather sofa: Leather is a very durable and comfortable material. However, it varies widely in processing, so be sure to ask the grade of leather fabric. Some leather types may feel softer but are less durable. Some may also be stronger and more resistant to staining, but not as smooth.
Polyester sofa: This widely used upholstery fabric is popular due to its durability and convenience.  Polyester is comfortable, stain-resistant, and easy to clean. However, this material can stretch over time and may crack when exposed to extreme temperatures.
Velvet sofa: Velvet is a luxurious sofa material that will indeed create an impact in your room. This material is very soft and comfortable but may need extra care when dealing with sun exposure, spills, and pet hair.
Cotton sofa: Cotton is a soft, comfortable, and very affordable material resistant to fading. However, this natural fabric is prone to getting dust, stains, and dirt.
Linen sofa: Linen is made of natural fabric that is comfortable and breathable. Nowadays, it is also combined with some synthetic fibers to improve its properties. Linen is an excellent material if you want a print or design on your fabric. However, this fabric tends to shrink, wrinkle, and soil quickly.