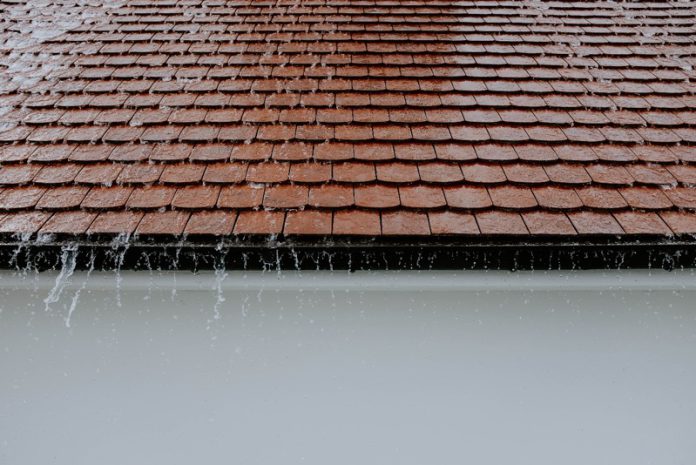 The hurricane season is drawing near with each passing day, and it's high to make the necessary preparation to save yourself the extra trouble. With the rainy season in full swing, you won't have enough time to make the required repairs before the rain or the strong winds destroy your roof.
In states like Colorado, Kansas, and Texas, with more dry periods, the rain spell continues to intensify as the season progresses. Rains in dense metropolitans like Denver and Houston pose a risk of flooding and property damage due to hails and high winds.
Importance of Roof Maintenance
Stormy rains are the number one reason for damaged roofs. Plus, if the roofing damage isn't repaired in time, it'll only increase over time. Molding, mildew, and decay will only worsen with time, increasing the cost of repairs. Hence, it's essential to protect and maintain your roof in time to minimize and avoid any damage from hail, winds, and falling debris.
In areas with intense rain spells, frequent roof maintenance is necessary to prevent costly repairs in the long run. In Denver, Colorado, roofing repairs highly depend on the damage, and repairs can cost around 500 to 1500 dollars, with replacements costing upwards of 4000 dollars.
However, if you haven't been keeping up with routine maintenance, there's no need to panic. It's not too late to contact roofing contractors in your area to make your roof damage-proof. For example, if you are in the Denver area, you can contact Denver roofing contractors for efficient repair service that effectively prevents more significant roofing issues down the road.
We have compiled a few helpful recommendations to get you started on the right foot. Continue reading to find out!
Seven Ways to Protect Your Roof in Severe Weather
1. Never forego routine maintenance
Maintaining a regular schedule of roof inspections and repairs year-round is the first line of defense against roof damage caused by severe weather conditions. This necessitates getting an expert to visit and inspect your roof frequently.
The upfront expense of having this done all year round will be offset by the savings you'll get from avoiding costly roof repairs.
2. Go Over Your Insurance Policy
If you don't have roof protection done before a hurricane hits your residence, the costs of repairs will add up quickly and likely drain your bank account. However, if you have homeowners' insurance coverage, you may feel relieved knowing that your insurance can pay for a significant chunk of the necessary repairs. But it's still essential to go over your insurance policy to understand what to anticipate from your insurance provider and the premiums.
Knowing how much of the cost your insurance company will pay if your roof gets damaged can alleviate a lot of tension. Standard homeowner's insurance covers roof repairs after occurrences such as fires etc. Extreme weather is an example of "acts of God" that should also be compensated for. You should call your insurance provider if you have questions about your specific insurance policy's coverage.
Take photographs of your roof and property in their original condition to use as evidence in insurance claims. Take fresh photos once major maintenance or renovations are done, such as a roof replacement. In the event of roof damage due to a storm or other natural disaster, "after" images may be used to show the extent of the damage and support an insurance claim.
3. Inspect your attic and gutters
Inspecting your attics and gutters is essential to examine the current state of your roof thoroughly. Going up into your attic is the first order of business. Find the weak spots where the structure might collapse. Check for signs of water damage or mold as well— it could indicate a leakage which is a warning sign. For the sake of preventing any more damage from the heavy rains that accompany storms, you should have this rectified as soon as possible.
If your gutters are clogged, torrential rain may pool uncontrollably on your roof. There's a risk of interior flooding if this water is left to pool on the roof. It's best to hire a professional team before the rain season starts.
4. Watch out for Loose Shingles
If heavy rainfall is expected, it is prime time to ensure all shingles are properly fastened. If any shingle remains soon, the high winds, hail, and storms can easily pull them off. If this occurs, water from torrential downpours can easily penetrate your roof.
You can take several measures to lessen the possibility of roof damage from wind. If you want to prevent a shingle from being blown off in a rainstorm, you should closely inspect your roof and replace any shingle that seems damaged. Curling shingles and granule loss are signs of wear. Hail or falling debris may damage roof shingles, necessitating their replacement.
Doing so can provide you peace of mind that your roof hasn't been compromised due to deteriorating shingles. Making the proper decision from the get-go will save you a lot of money in the long run.
5. Beware of Rust
A storm may do severe damage, so it's essential to check for rusty nails and fittings before it hits. This is a significant indicator that the condition of your roof is deteriorating.
If a moderate storm passes through your neighborhood, your roof will likely collapse. Although it may be costly, you should fix your roof before the storm hits if you see any worn spots.
6. Get your Roof Professionally Inspected
Once again, the best way to maintain your roof is to avoid any problems by taking preventative measures.  If you can get a professional roofer to check it out and fix any issues before a storm comes through, that will be the best (and least costly) option.
Even if you inspect your roof and determine it is in good shape, you should still have a qualified expert look it over as a precaution. They'll be able to discover trouble places that you may have overlooked because of their superior attention to detail.
Final Thoughts
Regular roof maintenance can extend the lifeline of your roof; however if you haven't been keeping up with the roof care. It's high time to keep up with roof maintenance before the rainy season approaches. Don't wait until there are major problems before calling for an inspection to find the source of the issue and repair or strengthen your roof.
We hope you found this article helpful. Follow these seven recommendations to make your roof damage-proof before the rainy season.