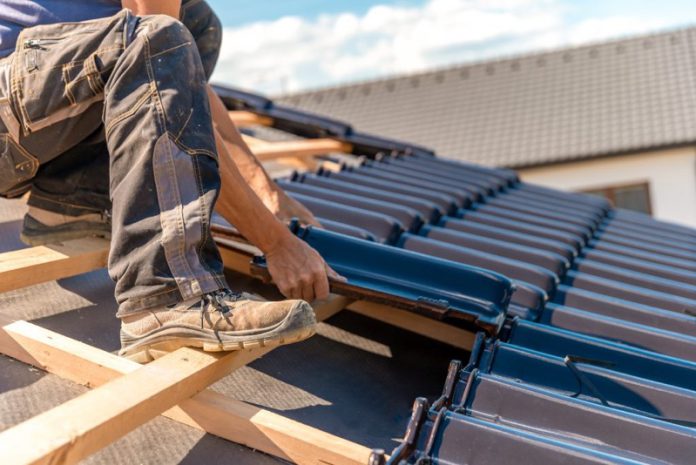 A roof will protect your home and family from rain, snow, hail, and other weather elements. It's not a choice you should take for granted.
When it comes to roofing replacement projects, they are never easy, especially when hiring a new roofing contractor.
Whether you need to establish a new roof or have had the gut feeling that it is time to replace it, chances are you have been searching for the best ones near you to make an informed decision about your project.
Choosing one is no easy feat. And there are many options, and they all declare they are the best.
But, not all of them are reliable and ready to deal with various types of problems that may occur.
So how do you know who's telling the truth? What should you be looking for? Will they work hard to get the job done quickly and efficiently? How can you choose the right one for your needs?
Learn the answers to all your boiling questions in this article on picking out the best one near you.
Check out the seven factors listed below, or you can check out Paramount Builders for more helpful information.
Local knowledge and experience
The roofing contractor you choose should be knowledgeable about their local clients. They can only understand the needs of homeowners if they are from the locale.
They reflect the same taste. And since they have been working with the community for a long time, a local contractor can easily communicate and build rapport with the homeowners.
This means that they can accurately assess problems with your roof and make recommendations for repair or replacement based on their knowledge of local conditions.
In addition, they will have a strong understanding of local building codes and regulations.
Therefore, finding a company that knows the area, its weather patterns, and how to handle whatever type of roofing material you are considering is crucial.
Look for providers who have been in business in your area for at least three years (or longer if possible). Find one specializing in roofing repairs or installations rather than general contracting services like plumbing or electrical work.
Another thing why local knowledge is so necessary is because it allows them to build up a reputation for themselves among their clients, which means that people will trust them more than other companies who don't have this kind of knowledge about their area.
Expertise
Experience matters when choosing the best roofing contractor for your needs.
Most companies offer various services. For example, a general contractor may be able to do roofing. Still, it will probably lead to higher costs and be less efficient than if you hired a provider specializing in it.
A roofing company may focus on certain types of roofs or areas of the country. Some specialize in flat roofs, while others specialize in metal roofs.
With their expertise, they can tell a suitable material that solves a particular issue or if it fits a specific condition.
Expert roof contractors would know different raw materials, including asphalt shingles, slate tiles, and metal panels.
They can tell what works best in different environments and help you choose the right type of shingle or tile for your specific situation.
In addition,  working with experts allows you to explore a range of services from maintenance to installation to repair.
Budget
Hiring a contractor comes with a price tag. When it comes to your home, you want to ensure that any money spent on repairs is worth it in the long run. You also need to make sure that your budget can accommodate the cost of hiring a professional roofing contractor.
Therefore, you need to know how much you can spend on your roof replacement and how much it will cost to replace it.
Hiring a local contractor instead of an out-of-state one would cost you less.
They are likely to offer more competitive rates than those who live far away from you and have to charge extra for travel expenses.
Also, providers who advertise low prices may be cutting corners on quality or safety issues that could harm your home or family members in the future.
Local presence and guaranteed craft
Look for their solid reputation in the community.
A local presence means your company will have employees who live in your area, not just travel through it on their way to another job.
You want a contractor who has been in business for at least five years and has a physical office or showroom where you can meet face-to-face before deciding whether or not you want them on your project.
If they have a solid local presence, they know the local climate and what's typical for each season, and the best materials for your house type.
Additionally, if something goes wrong with their craft, you'll be able to contact them directly instead of through an intermediary or agent.
So they're always around when problems arise — after all, nothing happens quickly when it comes to roofing projects.
A reputable contractor should guarantee their work for at least one year after completion of the job.
This ensures that any issues that arise later on will be taken care of promptly without any hassle. It can also help if you want additional work done down the road.
You may even want to look into whether or not there have been any lawsuits against the company previously.
Customer reviews and referrals.
While this may seem like a no-brainer, it's a critical factor when choosing a roofing contractor.
You want someone who has worked with other people before. Look for a company that has received positive reviews about its work ethic, performance, and pricing structure.
A good contractor should have no problem providing references from previous customers who have worked with them, especially if they are happy with the results.
They should have plenty of clients they can refer you for testimonials about their quality and customer service skills.
So you can ask for references from past clients; then call them to ask about their experience working with this particular provider before deciding which company to hire for your project.
Accreditations and Insurance
You always want to ensure that your contractor is licensed and insured for your protection.
Ask for proof of their license at the beginning of the project. You also need to ensure it's kept up-to-date throughout the job.
The best ones will be willing to show you proof of their certification and coverage before beginning work on your home or business property.
Accreditation by organizations like the GAF Master Elite Installer Program, Owens Corning Roofing Professional NetworkSM (OCPN), and National Roofing Contractors Association (NRCA) ensures that your provider has been trained and tested in specific areas of expertise.
These include activities such as installing sure roofs or maintaining proper safety protocols.
The National Roofing Contractors Association (NRCA) is one of the oldest trade associations in America, and it's dedicated to promoting professional growth, safety, and ethics in the industry.
Any NRCA-certified contractor should be able to show you proof that they have passed an industry-wide exam on topics such as installation techniques, safety procedures, and product knowledge.
If something goes wrong on your roofing project, you want to know that you're covered against any potential loss or damage.
Roofing providers should carry liability insurance that protects all parties involved in the process — including the homeowner — from accidents or injuries during the job.
Make sure your contractor offers workers' compensation insurance, too — this covers medical expenses if someone gets hurt while working on your property.
It's also vital for both parties to have general liability insurance in case something goes wrong during installation or repair work.
The local Better Business Bureau can provide information about any complaints against any providers you are considering hiring, along with information about licensing requirements in your area.
A commitment to best practices and the environment.
The EPA estimates that more than 40 percent of U.S. homes have roofs covered in asphalt shingles, which produce significant amounts of greenhouse gases when manufactured.
The U.S. Green Building Council reports that recycled content in asphalt shingles can reduce carbon dioxide emissions by up to 50 percent compared to virgin materials.
If you are concerned about leaving behind a sustainable footprint on our planet, look for roofing contractors that commit to sustainable practices and materials.
They use products certified by LEED (Leadership in Energy and Environmental Design), GRIHA (Green Rating for Integrated Habitat Assessment), or similar programs.
It also means that they are performing their work without damaging trees or plants and repairing any damage they cause as they go along.
Choose someone committed to improving their processes over time and reducing waste during each job.
Communication
Communication is necessary when it comes to hiring a contractor.
It would be best if you had someone who would listen to and address your concerns on time. You also want someone who will answer your questions in a way that makes sense to you, even if you're not an expert on the subject.
The ability of a company's employees to communicate effectively with you throughout the entire process — from quote through installation — is also essential.
You want someone whose job is to ensure you're comfortable every step and answer any questions you might have along the way, not someone who gives you an estimate over the phone, then disappears until it's time for them to install your roof.
Final Thoughts
Whether you're replacing an existing roof or installing a new one, you'll want to be sure you're working with the right one.
There are various factors you should consider while looking into potential options. First, it helps to know where to start and what questions to ask when looking for roofing services.
It's never a good idea to settle for the least expensive roofer you can find. Plenty will give you excellent work at a fair price, so do your research and ensure you're getting a reasonable price for the job. Make sure to get multiple estimates and talk to your potential contractors before signing on the dotted line.
The main takeaway here is that you should never be afraid to ask questions and do research when it comes to any significant home improvement project.