Roohome.com – The house is a place where we can gather with family and do a variety of interesting activities together. The best home designs ideas will support our activity. That is why we need to find and apply the right design that can suitable with the available space that we have and style that we prefer. The home with contemporary interior designs and colorful decorating ideas below may perfect for your residence. It will give you the classic style that cozy and charming. You need to check this out!
Contemporary Chinese living and dining room concept
The contemporary living and dining room below applies the blue and gold color. It looks so beautiful and colorful. The artistic decor also supports the beauty of the room perfectly. You can see the Chinese influence that very strong in this room. We can see it also from the gold color. Gold is a color that been entrusted with a fortune to the Chinese people.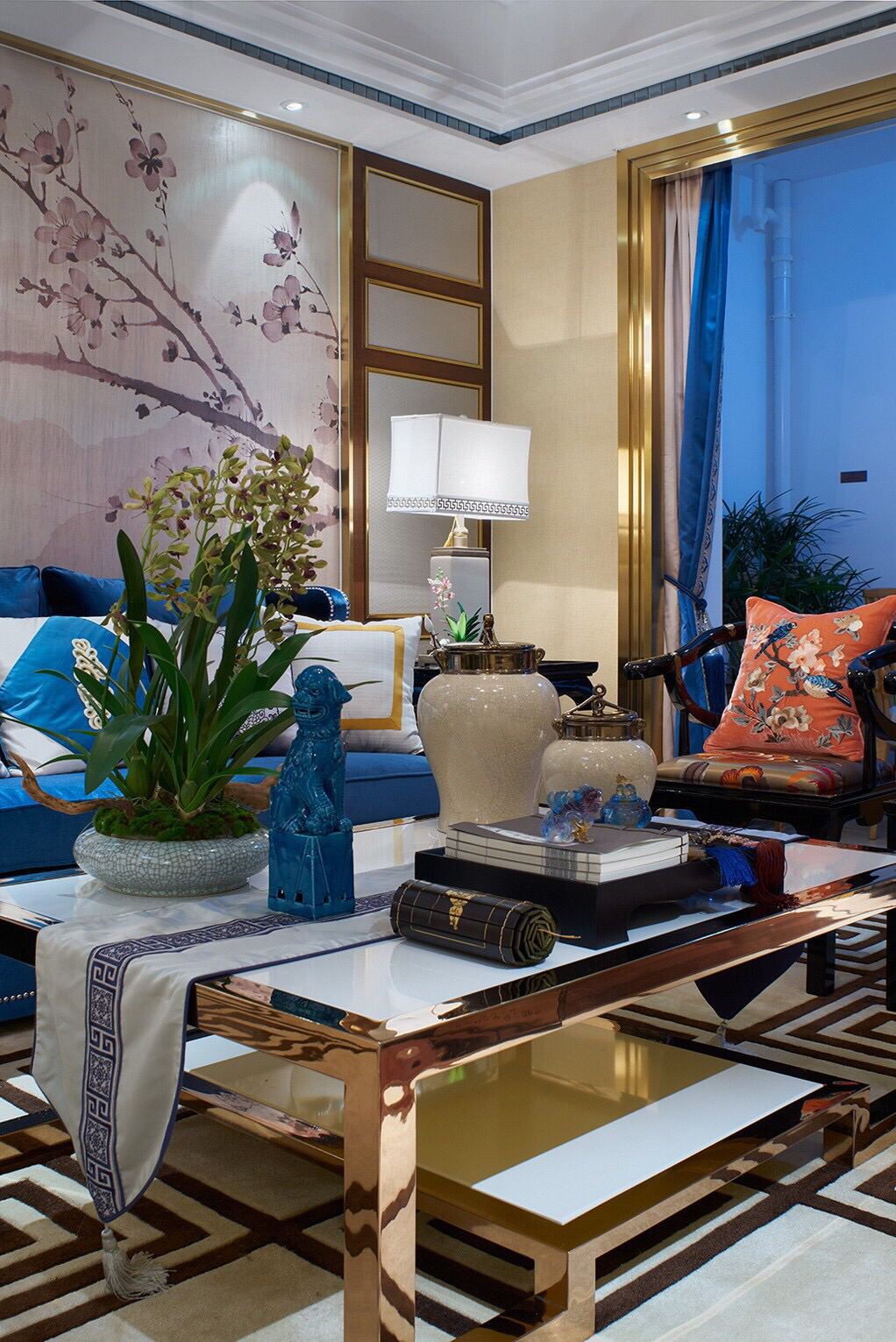 Even if the dining room is small, it still looks prestigious. You can see it from the dining table that was designed beautifully and the decoration around it. It may be good furniture ideas for people who want to get the luxury impression in a small space.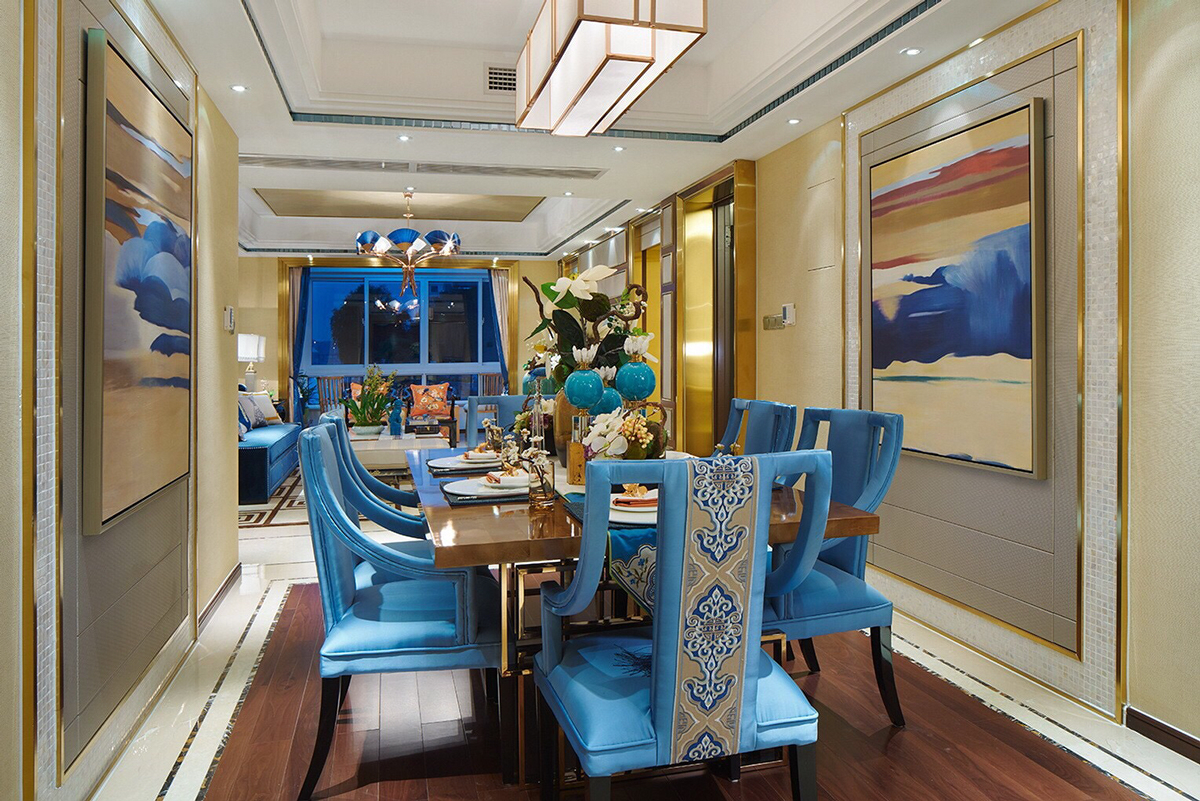 Are you a workaholic? You must need a private space for work at home. It can support your activity and may help you find the ideas while you are working. The artistic home office with the Chinese style below may help you get the luxury and inspiration space for work.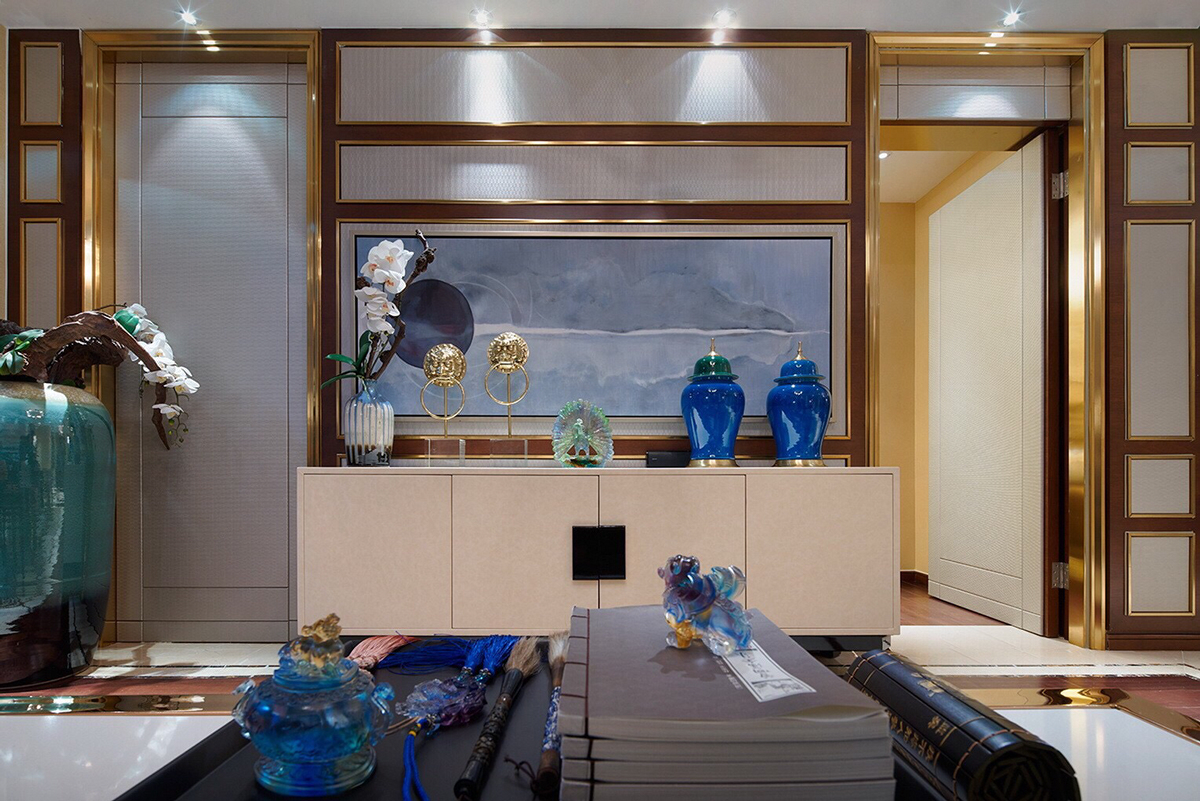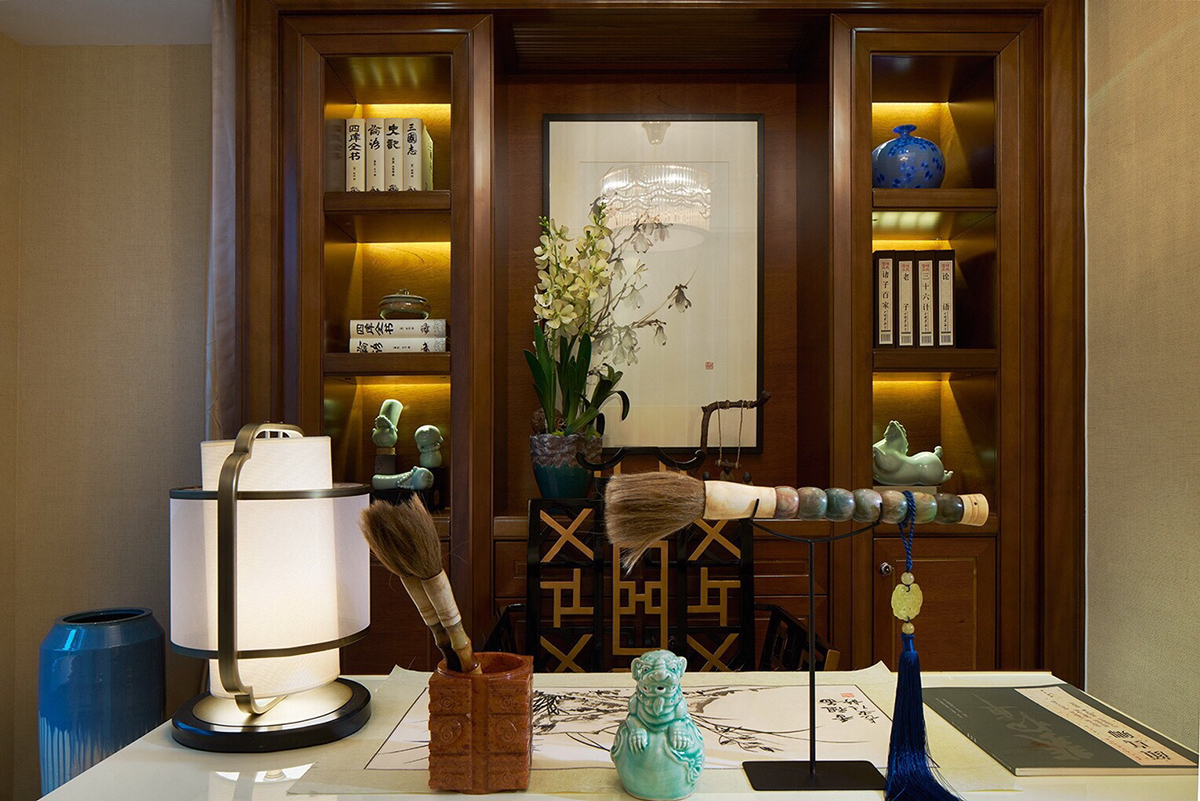 Charming bedroom design
These home designs ideas are having three beautiful and charming bedroom designs ideas. You can choose which one of them that you prefer. The first bedroom perfects for parents. That is more classic and simple. That also applies dark color scheme for the furniture.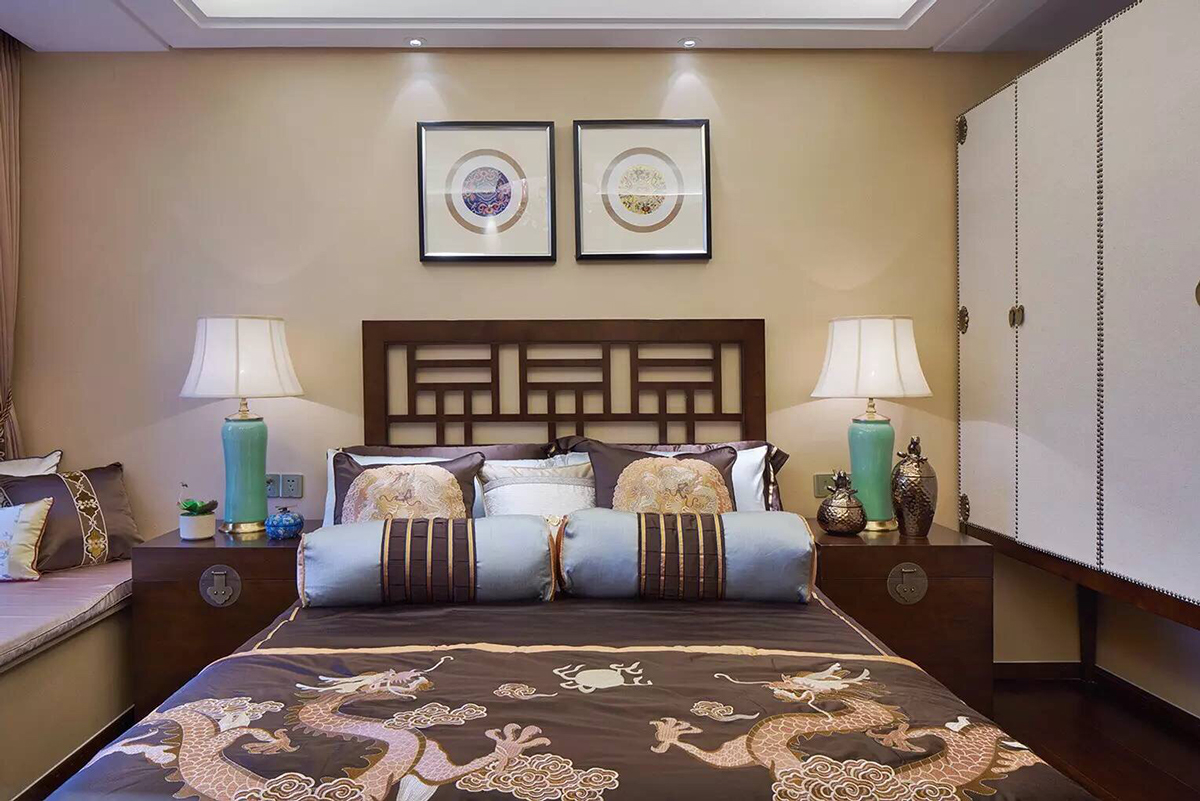 The second bedroom is very luxury. That full of gold nuance. There also lots of artistic decoration that really show the Chinese characteristic.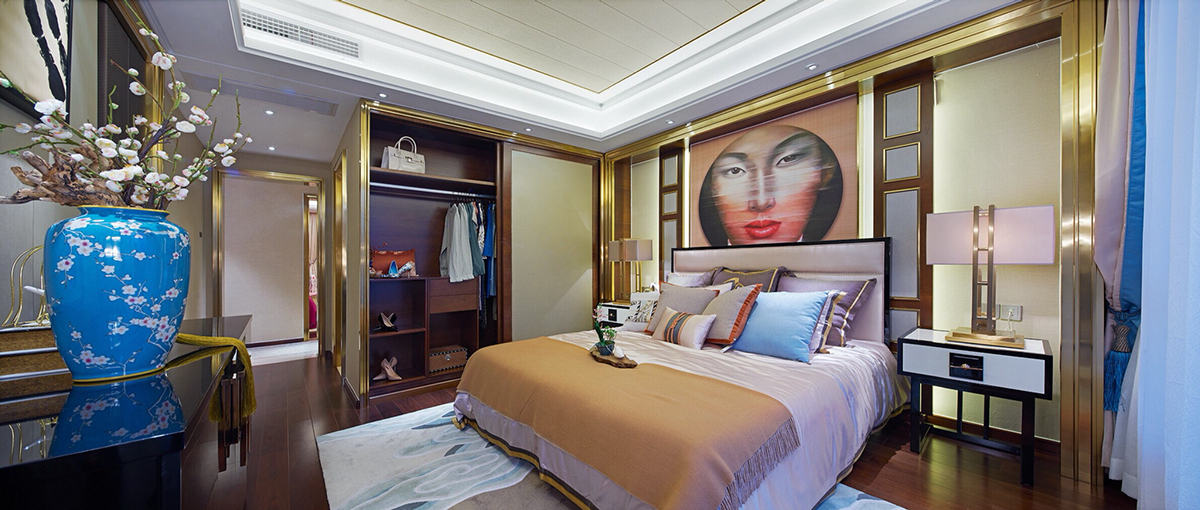 The last bedroom is perfect for girls. It is like a princess room that full of sweet and charming accent. You can see the cute bedframe and the other sweet decoration.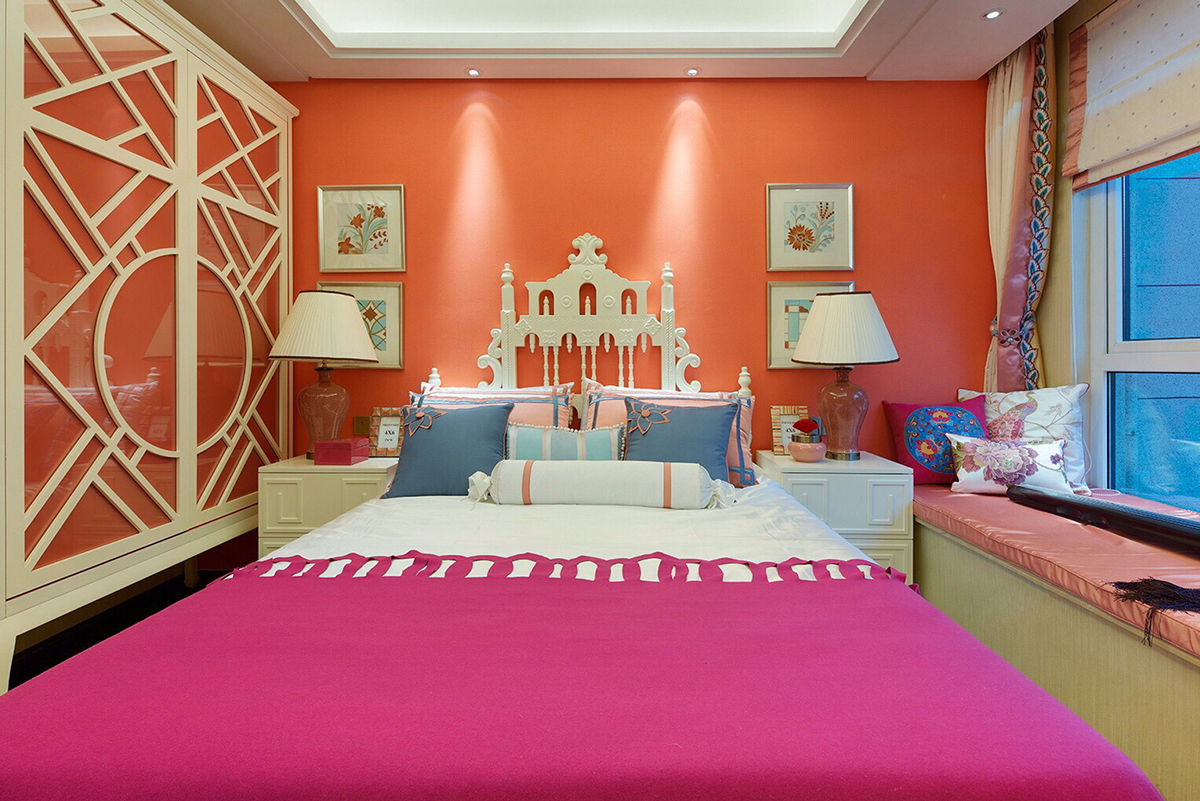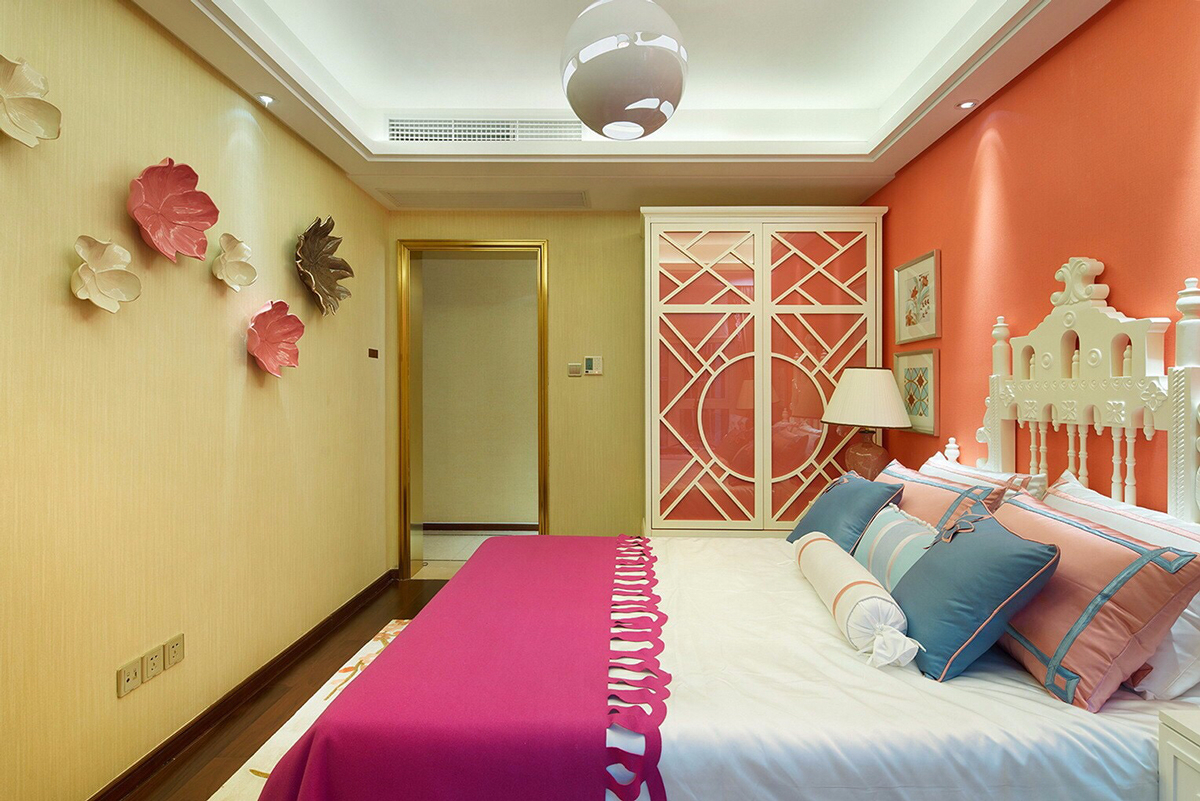 Hopefully, these home designs ideas will help you find the best design that makes you cozy.