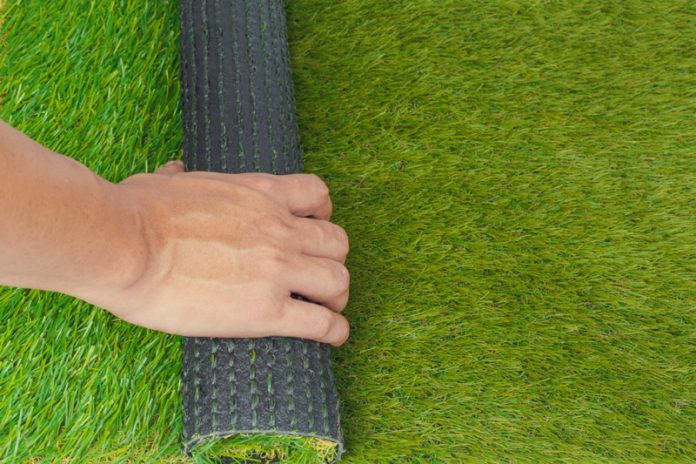 Some years ago, artificial grass was often a thin carpet atop a hard surface, rough on the knees and legs, and athletes who played on it complained as it wore their legs out. And as time went by and products upgraded and enhanced, so did home and business owners' interest.
You can enjoy the benefits of a beautiful lawn without subjecting the planet to the environmental problems a natural lawn can cause. Instead, you can opt to get artificial grass. As a form of future craft, design has the potential to create preferred conditions. As a design evolves, we're designing and entering changes on a systemic level. Artificial grass has applications other than sports and landscaping as it brings the outdoor designs inside with the evergreen interior design ideas.
Synthetic grass is made up of two main constituents that are closely related, polypropylene and polyethylene. Polypropylene is a hard-wearing plastic polymer and is found in many plastic items such as dishwasher-safe food containers. Polyethylene is synthesized from ethylene, a compound that's usually made from petroleum or natural gas.
Items such as bottles and other containers used in food, medical, and other consumer industries are made from polyethylene. Synthetic grass is usually installed with a layer of polypropylene or rubber granules (usually made from recycled car tires) and sand as an "infill" to ensure shock absorbency. This infill is often recommended to be replenished and redistributed regularly.
Across the United States, sales of artificial grass have significantly increased as household and business property owners put their money towards interior and exterior design improvements. Your property, whichever function it performs, is a valuable asset and reflects your personality and choice. And because of these, it is vital to be conscious and pay effort into keeping it at your best and very radiant. Good quality artificial grass lasts more than ten years or so before it needs to be replaced.
The Benefits of Artificial Grass
Unlike natural grass, artificial grass doesn't require much attention. Although there will be a need to clear the leaves and rinse them regularly to look clean, it's a dramatic contrast compared to the time and money a natural lawn requires.
Artistic and better curb appeal; Artificial grass benefits include a wide variety of styles. Curb appeal increases when you choose your favorite shade of green for the front yard. You can select a height that fits the ambiance of your yard.
Artificial grass is stronger than natural
Easy cleanup
Increased property value and pleasing environment
It is greener; Green technology delivers a significant decrease in each person's carbon footprint.
Residential Use
When deciding what type of property to invest in, the first decision to make is whether to buy commercial or residential assets. However, this depends on your motive for building and finances. Residential property is any property that has between one and four residential units. This can include a single-family home, a condo, a mobile home, or a multiplex building.
The artificial grass market is growing, with synthetic turf covering over 50 million acres in the U.S, some of which are in residential areas. The increased use of residential artificial grass is due to new materials being used to create softer, more realistic-looking grass. Homeowners realize the many benefits of installing artificial grass. Like most homeowners, you're probably thinking about an alternative to a natural lawn. The use of artificial grass in a residential space can be seen in the following areas;
~ Paths and walkways
This creates a striking visual effect and can be a beautiful element of a landscape design. Artificial grass is a great solution to the problem of how to enjoy the aesthetic of grass and stone pavers without worrying about how you'll maneuver your lawn mower over the area. You might imagine the same for a stretch of paved patio, a balcony, or a section of roof you want to make more habitable.
~ It can be used for backyard sports fields
Artificial grass doesn't have to be for the sports arena as it can be enjoyed in your backyard. Artificial turf makes a great surface for outdoor sports. With a synthetic grass sports field, there are no dips or bumps to mess up your game, and you won't have to repaint the lines each time you mow since you won't have to mow at all!
~ Also serves in your front yard lawns/landscaping
One of the most common applications for artificial grass and where you'll likely see the most benefit. With artificial grass, you can have your Saturdays to yourself and enjoy a lush, pristine lawn too!
~ Changes in garden fashions:
They are nothing new, and over the centuries, gardens have moved from food growing spots/places to an expression of an individual's style. There is now creative and artistic use of artificial grass as garden furniture coverings. As the popularity of formal gardens faded in the eighteenth century, natural landscaping with lawns became more prominent.
~ Play space for pets and kids:
The synthetic surface is capable of handling groups of people, children at play, and other forms of intense use. You may have artificial grass under the swing set because it gives the kids a comfortable spot to push against while setting the swing in motion.   
Commercial Use
In this context, referring to something as commercial means is not particularly for private use. Commercial property is a property that is leased for business use. Commercial buildings include apartment complexes, industrial spaces, sports fields, hotels, retail spaces, and office spaces. An organization's (sports club, association, local or State Government) decision to have a natural grass or synthetic turf comes down to their specific objectives for environmental, social, health, and financial outcomes.
Synthetic turf was first invented in the mid-1960s in America. It originally came into existence in the marketplace to replace natural grass that had difficulty growing in indoor stadiums. Install it as a low-maintenance choice for your office building. Use it to spruce up your retail space, furnish the common area of a housing complex or create a fun, safe terrain on a playground. The possibilities are endless. The overall playability of fields has become more similar to natural grass surfaces. The use of a softer polyethylene-based fiber and the ability of the surface to take a normal stud has made it an acceptable surface for sports such as soccer and rugby. Our team of experts has the perfect solution for a variety of residential and commercial applications of artificial grass Dallas. Since the commercial use of artificial grass is now greatly appreciated across the state, there's no limit to it again. Whether in schools, showrooms, offices, hotels or other public spaces, Synthetic Grass Warehouse, has got you covered.