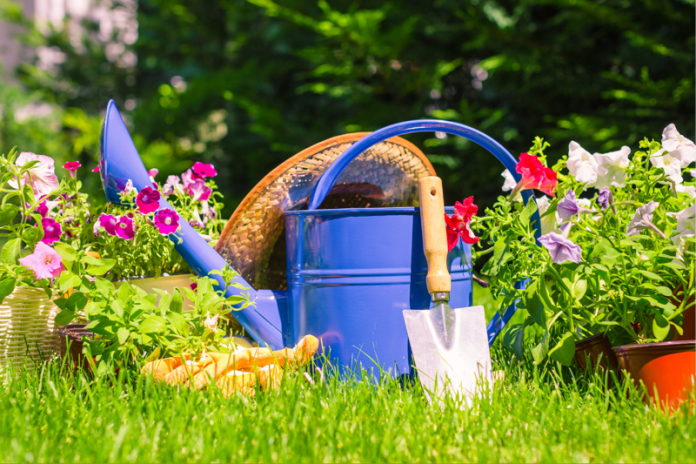 Gardens are very desirable features in a property, and if you are lucky enough to have some private outdoor space, you should make the most of it. Even if you aren't a keen gardener, that doesn't mean you can't still enjoy your garden and keep it looking tidy. Even some basic maintenance work in these outdoor areas can make a big difference, so if you do want to try and get your garden looking its best, here are some quick tips you might find useful.
Regular Weeding
Weeds can grow quickly and soon take over your garden, and they won't just appear in your flowerbeds, either. They can come up through cracks in the paving stones and even crawl up your garden walls, and soon your outdoor space can appear to be an overgrown jungle. If you want to make sure your garden is presentable, regular weeding is one of the best ways to do this. Even if you do this once a week, it can make a big difference to your garden's appearance and will make this task much more manageable.
Feed and Water Plants Properly
Watering plants is important if you want to see them thrive, but they will also need feeding as well, especially those in plant pots that won't get important nutrition from good soil. You can purchase plant feed at your local garden store or online, and always make sure that you follow the instructions on the packaging to get the levels right. Too much feed could have the opposite effect and end up killing off your plants.
Invest in Tools and a Shed
Another way to help keep your garden in good shape is to have the right tools for the job. For more low-maintenance gardens, you might not need more than a trowel and something to help you with weeding. However, you might need a lawn mower, shovels, and so forth for larger gardens with lawns or bigger flowerbeds. A shed is an ideal place to keep all of your gardening equipment safe, and you can even purchase small sheds for more petite gardens that won't take up too much space.
Add Decorative Features
You could also add some decorative features to your outdoor space to help enhance the aesthetic. An artistic sculpture in a flowerbed could help create a beautiful focal point or even a soothing water feature to help create a more relaxed ambiance. Outdoor wall art can also be hung up if you want to make a statement or some colorful pots to add a more vibrant feel to your garden. Painting the garden walls can also help to improve the look of your garden and make it more unique and stylish.
If you would like your garden to look its best, consider these simple tips to help you achieve this. They could help you to transform your outdoor spaces into more idyllic spots that you can enjoy, but they could also help to add value to your home if you make the right investments.