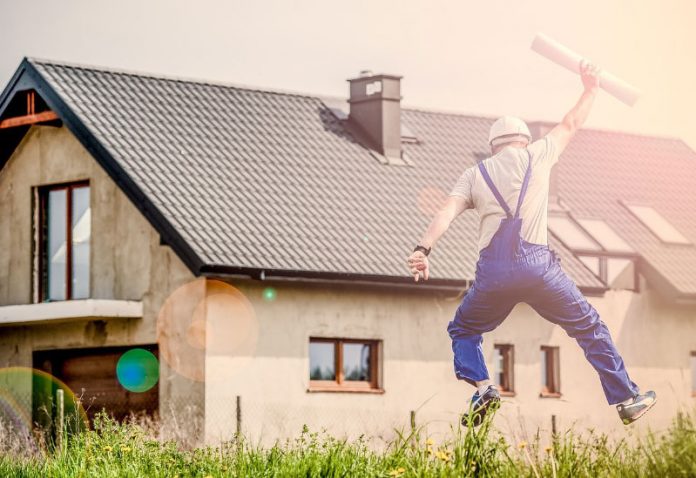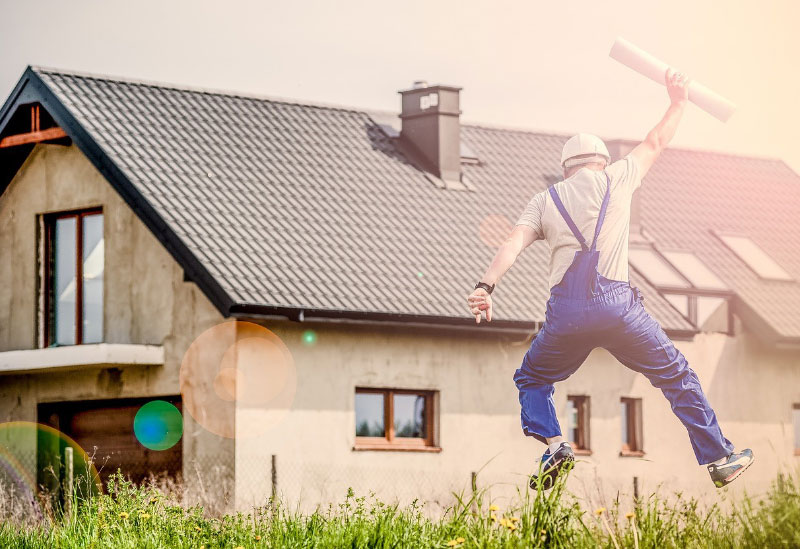 No matter where you live and what kind of place you own. You can turn the most horrific place into a nice looking home by taking some right actions. A home requires daily maintenance and attention and by ignoring simple issues, we are making them twice as big as they actually are. Additionally, most of us wait for the big events to renovate and redecorate our homes and do the needed changes and maintenance only occasionally. And this is the main issue that is cultivating the whole problem. Because if one maintains the place regularly then there will be no space left for any breakages or leakages.
Home repairing costs a lot and even a little ignorance can turn out to be a disastrous situation. Therefore, to live a comfortable and tension free life one needs a place that is equipped with all the needed items and can host the residents efficiently. Otherwise, your whole investment is of no use but just another headache. To solve this problem we have various options on our list but first and foremost get yourself familiar with some efficient workers. These are service workers who help with home repairs and try to make living better for everyone. Let us take an example of Mr. Rooter Plumbing of Toronto ON which is a home service and can solve almost any issue of your house. But to save your money you can consider acting upon our list of tips and tricks that have been combined to educate people about the worst possible scenarios that can happen because of their constant ignorance and a habit of letting go!
Window wells need regular cleaning:
To make the house bright and well maintained we have to keep airflow balanced. Which eventually provides great results on the overall house condition.  As window wells are required to make basements airflow well maintained and play a part in building the overall ventilation system. Without these, basements will be filled up with water and can weaken the whole building's structure and life span.
Make sure to check the sump pump:
If your living place is big and features a basement then the sump pump is your basic requirement. Sump pumps are often required to suck the water from lower grounds and help in basement cleaning essentially. Especially in the rainy seasons, when it is raining almost daily and streets and houses get filled with water. Therefore, to avoid any accident get your sump pump ready before it gets too late.
Make sure to keep the birds away from making a nest in the building:
Most often, birds build their nest in little openings in the building. In this way, they not only damage the wall structure but also damage the floor and furniture.
Make sure to place a fire extinguisher in your home:
Usually, people don't care about getting items that can help in emergencies. Such as a fire extinguisher. This is the item that can save the lives of hundreds of people from getting burned. And a must to place at home.
Make sure to maintain clean washrooms:
The washroom is the most private place in any house. Therefore, it needs to be clean and tidy all the time. Try to put some scented candles and a few small plants as a refreshing change.
Make sure to cover leakages:
Pipe leakages are the most common issue of any house.  However, it can be dealt with if it is being taken seriously from the beginning.
Make sure to check all the air filters, heaters, and geysers:
Heaters, geysers, and air filters are all such things that demand regular maintenance and check-up. As they run on bio-energy and are a little risky to leave unchecked upon experiencing even a little issue.
Make sure to dispose of your garbage regularly:
Garbage disposal is as necessary as regular cleansing and dusting. Additionally, try to keep bins clean and dry to avoid any kind of fungus or grease. You can also wash them with borax and all you need is three to four tablespoons full of the powder, pour them in the drainage and bins and leave it for a while.
Consider checking toilet flush regularly:
As leakages in the toilet cistern are very common these days. And due to this, water usage has increased by almost 12% for Americans only. However, to avoid this loss try to remove the lid of the tank, close the water supply by turning off the valve that is placed right behind the seat, and make sure to distance the chain from the toilet.
Keep a check on the locks:
Safety and security are of utmost importance and concern when it comes to home maintenance and improvement. Therefore, make sure to check all the locks and seals almost daily. Upon any loosing or wobbling, make sure to replace them with the good ones.
Putting a stop to squeaky doors:
All you need is the lubricant named WD-42 and spray it all over the door hinges to get rid of the noise and squeaky sound it makes.
Easily remove watermarks from walls:
Watermarks on the walls and ceilings look bad and make the picture of the whole room untidy. To clean them and make the walls shine again consider using this home tip. All it requires is the solution made up of 10% bleach and 90% water. Apply this mixture on the walls and stains and leave them for hours to work.
Fill the water holes easily:
By hanging paintings and pictures we are making big holes in the wall. And to fill these holes just buy some sparkle from the hardware stop and fill it in the holes. Let it dry for quite some time and then start painting on the wall. Then these ugly holes cannot be seen anymore.
FINAL SUGGESTIONS:
Home maintenance is neither a one-person job nor a one day task. It requires a team to handle all the work and efficient services to manage the old problems. Whether it is the issue of flooring or sanitary problem homeowners should get it checked and maintained as soon as possible otherwise the problem will get multiplied and can cost big bucks!