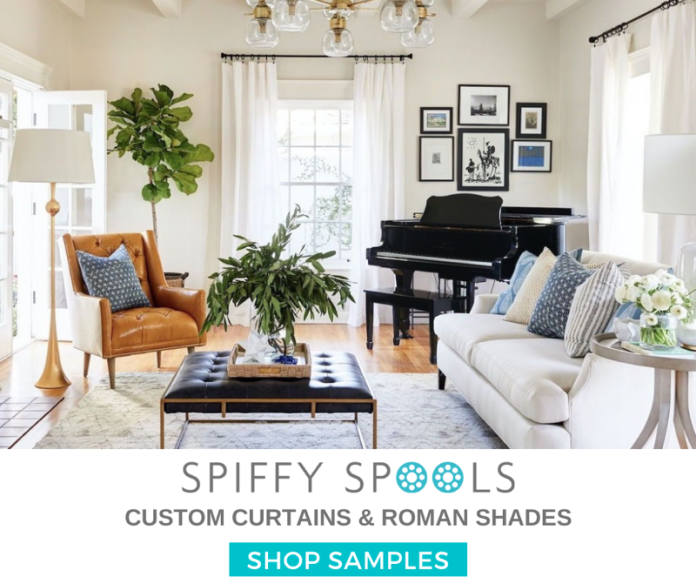 So, your living room is not giving you the vibes you used to get when you first decorated it and you're wondering what to do about it. Well, you are not alone. Most of us get that feeling once in a while, especially when our space starts looking too familiar and "too lived in".
We all want our living room to be a comfy sanctuary without sacrificing class and style. The good news is that you can bump up the look without denting a hole in your wallet.
Are you ready to update your living room and make it look and feel super luxurious? Let's check out easy tips to employ to update your space without spending a fortune.
You Can't Go Wrong with a Chandelier
Chandeliers have been a statement in home decor for centuries. However, they have changed considerably in style and use. Here, we're talking about contemporary chandelier lamps that come in different styles. The best part about these pieces is that they come at different price points.
So, you can always find the perfect piece that fits comfortably into your budget and home. You can explore a variety of designs from the sleek modern multiple candelabra lights in exquisite glass shades to a more chic design with a mix of metal and wood. Trust us; the options are limitless.
Introduce a Statement Rug
A stylish statement rug in the center of your living room can significantly transform the space. So, get rid of your current carpet and go for an area rug that adds a sense of personality to your room. Depending on your current décor, you can choose a piece with stunning patterns.
Alternatively, if you prefer a plain-looking design, you will surely find a wide variety to choose from. A statement rug will undoubtedly add a touch of "newness" to your space.
Refresh your Window Dressings
While this may not be obvious to many, revamping your window dressings can change the entire look for your living room. If you have a large living room, you can consider using floor to ceiling custom curtains while you can use custom roman shades for making a smaller living room look bigger with its neat fitting.
While restyling your window treatments, remember to choose curtains or roman shades that go with the rest of your decor.
Take a look at your living room now and let your gaze rest on your TV and electronic section. How are the wires looking? If you have wires snaking out from the back of your TV, speakers, and other electronics, it's time to do something about them.
Thankfully, you can easily organize the wires using a cable box. You can choose an inexpensive option to conceal and store all unsightly cables and wires out of sight.
You will find many options of cable boxes or cord organizers that you can choose from. Many options are designed to be inconspicuous and you can hide them away behind the entertainment center or couch.
Use Eye-catching Showpieces on Stylish Shelves
Shelves that have unique shapes and designs add up as decorative items themselves to your plain wall. A set with different levels can provide space for different household objects too, such as succulents, candles, books, and pictures.
You have the freedom to choose from contemporary designs and rustic pieces to achieve a more traditional interior décor. Wooden shelves with metal finishing will deliver a rustic look to your space.
On these shelves, you can keep showpieces that can act as accent features of your room. You can also add small houseplants or hardcover books. You can stay traditional or explore wildly with this tip, choosing to showcase pieces that reflect your personality.
Get Comfy with Throw Pillows
Well, you probably have some throw pillows right now but it's time to revamp these too. Invest in artful throw pillows to add personality and a pop of color. Even if your space looks plain and boring, carefully chosen throw pillows can light it up. Choose different shapes of throw pillows in bright colors that add contrast to the space.
If you want something more creative, consider mixing and matching different patterns to achieve a funky look. You don't have to throw away your throw pillows. You can buy new throw pillow covers and put them over your old ones to give them a new look.
Bring in Nature with Sunlight and Plants
Even if you don't have green thumbs, some low-maintenance plants can survive in your care. You can invest in air plants without worrying about killing them. They are easy to maintain and also pet-friendly. Air plants don't require soil to survive and you can display them in different ways.
Another option you can consider is a succulent plant. These plants are low-maintenance and all they need is a touch of water every once in a while and of course, some sunlight. You can choose a variety and put them in stylish planter sets to decorate your space.
Since it is your living room and the privacy requirement is not the primary concern, you can go for sheer curtains or custom roman shades which allow maximum light control and make your room brighter.
Altering and enhancing the natural light in your room will also give it a fresher and cleaner look. Dingy rooms tend to look old and dirty. The entry of sunlight will not only rid you of germs but also make it look more posh and new.
A Dramatic Wall Clock will Look Chic and Stylish
Yes, we know people rarely check a wall clock to know the hour these days. They are stuck on their phones anyway. However, a big wall clock doesn't just tell the hour. It is a big statement in any space.
Investing in a unique oversized wall clock adds visual appeal to your room and can become a piece in your gallery wall with other art pieces and décor.
You'll find amazing collections of dramatic wall clocks that you can choose from, including pieces that deliver industrial vibes and those with farmhouse aesthetics. They come in different designs, shapes, and shades. You'll surely find the perfect statement wall clock for your space.
Install Aluminium Bifold Doors
An Aluminium Bifold Door can do wonders for updating the look of your living room. They aren't only suited to external entrances: aluminium bifold doors are ideal for ingress into your living room, and can really help to add a splash of sleek modernity into your home. Made of high-quality aluminium, a material known for its durability and corrosion-resistance, aluminium bifold doors are a perfect way to update the look of your living room.
Conclusion
These are seven simple ways you can update your living room. You can incorporate all these to create a luxurious upgrade for your space. The best part is that each item comes at different price points, so you are sure to find the perfect pieces that work with your budget.