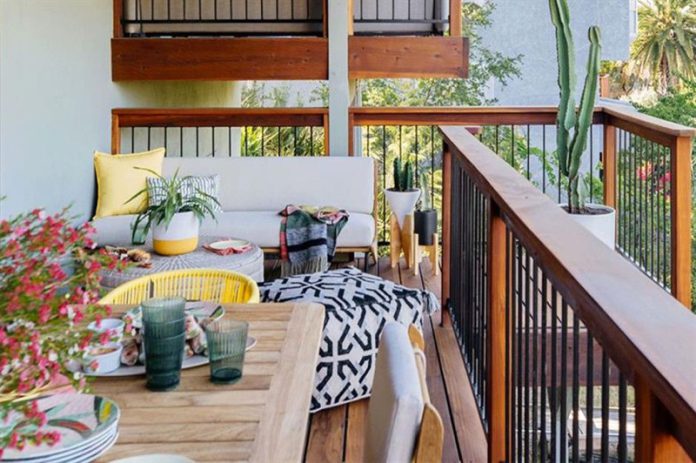 For apartment owners, a balcony is the closest you'll get to having a backyard. Sitting and soaking in the sun, growing plants where they'll thrive, and just getting out for some fresh air works wonders for anyone. That being said, chances are your balcony isn't working as hard as it could be. With a few essential updates, you can truly make your balcony a fantastic, year-round space that adds square footage to your home.
Add windows to weatherproof your balcony in winter
If you more or less stay off your balcony in winter because it's too cold, too rainy, or too windy, then the best investment you can make is to add balcony windows. These windows can be installed on a track so that they can be opened and closed throughout the year as you need. They're a popular way to winterize your balcony and can be added to most balcony types without issue.
Add heating to make the space cozy
If you want to be able to spend more time out on your balcony, you'll want to add a heater. There are eco-friendly and energy-efficient models out there that are perfect additions. You can get radiant heaters at heatscopeheaters.com that are up to 94% efficient, meaning they turn almost all of the electricity into warm, cozy heat.
Invest in convertible furniture
You don't have much space on a balcony, so the furniture you choose needs to be smart. If you want to add bench seating, for example, choose a bench that has storage underneath. If you want to add a table, choose one that can be folded down. Choosing modular furniture increases the ways that you can use your balcony. In a few simple steps, you can make it into an outdoor dining space or a living room or clear it away so guests from your party can mingle.
Go up to add storage and design interest
If you want to add more in terms of design and function, look up. The walls of a balcony are a great way to add dimension and function. If your balcony is large enough, you can add a bookcase shelf. Otherwise, consider adding floating shelves or even a lattice so that you can hang small plant pots.
Other than using furniture to add décor and plants, look into planters that hang off the rails and plant stands so you can add more vibrant greenery and see it all.
Update the flooring
While it's not always an option, you may be able to update the flooring of your balcony. If you can, do it. It's a very fast, easy way to transform the space. You can add floating tiles for an easy, simple update. There are even hardwood tile options that are cheap, simple ways to turn a concrete patio into a warm and inviting space.
If you can't change the flooring itself, use a rug. An outdoor rug is one that's usually made of polyester or recycled plastic and won't rot. A rug will also pull together the space and feel great for those going out in socks or bare feet.