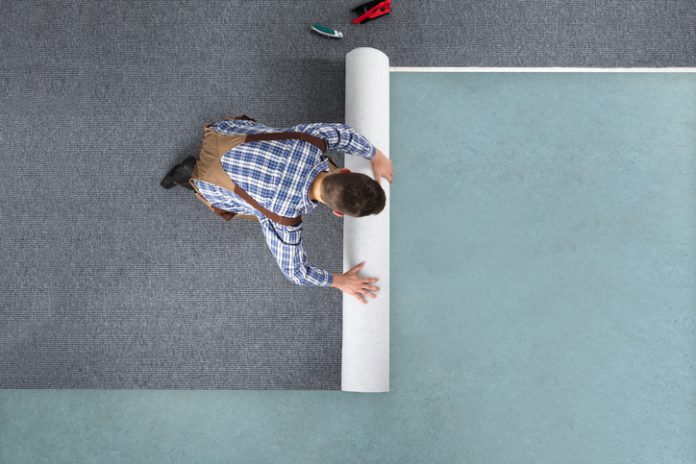 Choosing the right floor for your home can make all the difference. Whether searching for new flooring for your bathroom, kitchen, or living room, it's essential to consider what colours and styles best fit your existing decor before you visit local flooring companies to purchase a substantial amount of material.
Learn more about choosing the perfect flooring colour that will complement your existing style within your home, so you can enhance your home's overall appearance, stay with the trends, and make a bold statement.
1. Purpose and Users
Whether you are replacing old flooring or putting in new flooring for the first time, consider the room's purpose. For example, if you're planning to put in a dining room floor for your family, think about who will use it most often, what specific functions that space will be used for, and what type of food and drink is liable to spill onto the floor that could potentially damage the flooring. Hardwood flooring is a fine finish for a dining room but can be uncomfortable if you spend hours on your feet within this area, while soft carpets may feel cozy and comfortable. However, carpet is easiest to stain if food or drink is spilled. These are factors you should consider and research before you purchase anything.
2. Budget and Usage
Budget will be a significant factor in determining the right flooring for your home. If you're looking at installing new wood floors, research the costs associated with installation and labour. Once you have gathered a rough estimate for labour and materials, compare prices with local contractors to see what's within your budget before making an offer for installation. If you're replacing old carpeting, budget and usage will play again.
3. Size of the Room
The size of the room will determine how much flooring you'll need. If you're planning on replacing old flooring, measure the length and width of the room to calculate how much flooring is needed. The room size may also determine the amount of money you spend on new flooring.
4. Usage
The purpose of the room will determine how much flooring you'll need. If you're installing wood floors in your family's living room, you'll need less than installing a wooden floor in a gym or a dance studio where heavy use, dirt, and possible spills occur. In many cases, unprotected hardwood floors can be damaged by heavy furniture or constant walking near them.
5. Contrasting and Complementing Colors
You can choose carpets with a wide range of colours to create an inviting space or make your home pop with a bright look. When choosing new flooring, consider how much contrast you want between your flooring and furniture. For example, if you use hardwood for a wide plank floor in the living room, you may choose a lighter carpet that compliments the hardwood floors.
6. Texture and Pattern
On the other hand, if you're installing carpet in a hallway or small room, you can't go wrong with a simple, patterned design. It's important to choose contrasting colours so when people walk down your hallway, they'll see something different from the room that leads to it.
7. Vapor Barrier Underneath
A vapour barrier is an important requirement for most new flooring to prevent moisture and dust from damaging floor surfaces and creating mould. Today, many flooring choices are moisture-resistant and can help prevent damage to floors.
8. Cleanability and Maintenance
When choosing new flooring, consider the type of flooring you'll be installing next to stairs and entryways that see a lot of traffic. Hardwood requires more maintenance than carpeting but has a natural appearance that most people like. Carpeting with a low pile will pick up less dirt around the edges.
9. Effect on the home
Flooring is one of the most important elements of your home. Choosing the flooring that complements your decor, apartment, bathroom, and kitchen is important. As you choose new flooring for your home, make sure to take into consideration how it will affect your home.
10. Functionality
Does your new flooring function as an extension of your room's decor and style? Can the floor be used for storage, cooking, and eating needs? In most cases, hardwood is a great option for furnishing entryways, living rooms, dens, and other rooms where you want to make a statement.
11. Appearance
When you choose new flooring, you may consider how it looks when installed. Try hardwood for your entryways, living room, and dining room to achieve a cohesive, natural look. In bathrooms, wood flooring may not be a practical option due to dampness and moisture.
Choosing new flooring can significantly change your home's overall look and feel. If you're planning to replace old flooring or put in new flooring for the first time when visiting your local flooring companies, then it's important to consider how the flooring will complement your decor and existing style. Consider these tips when replacing or installing new floors in your home.