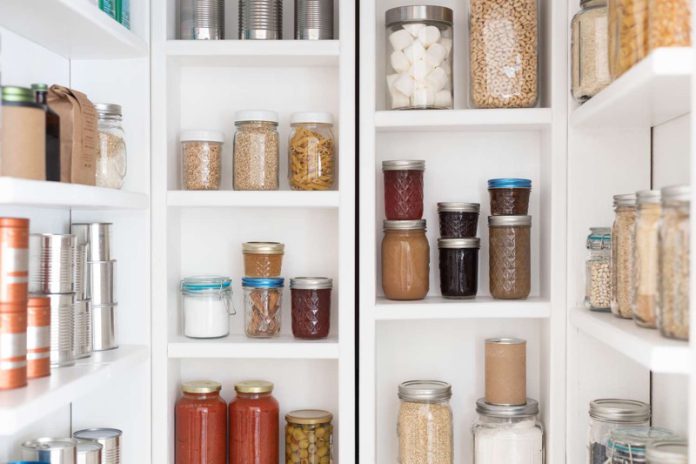 Having a well-organized home is the beginning, but getting your kitchen neat and organized is the toughest part for any homeowner. The kitchen is usually the heart of every home since memories, and great meals are made there.
A neat and well-organized kitchen with everything in its rightful position is a priority. A pantry door organizer helps you finish the job and leaves your home neat and well-organized. Everything, including your utensils and ingredients, can be stored in these pantry cabinets. Here is a list of reasons why you should get your own.
More Storage
Your pantry allows you more storage space in your kitchen to customize. Having an item like over the door organizer for kitchen, you can store nonperishable products such as food and spices and give room for the perishable products to be stored in the refrigerator.
It will also allow you to stock up your fridge with more groceries and essentials you would have normally left out of your shopping list for fear of space. It also eliminates the burden of constructing more kitchen cabinets for storage, since it serves the same purpose and looks good for your kitchen.
When you have the pantry door organizer, you will realize that you have a newfound space you never thought you had. And in turn, you may add more appliances to your homes, such as a toaster, toaster oven, bread machine, and electric machine, among other things you may like to add.
Flexibility
The pantry is not as permanent as the kitchen's cabinets and all the important storage compartments. This means you can arrange and rearrange your kitchen in whichever way you desire. A kitchen without a pantry door has limited storage options and limited ways to make your kitchen look good.
Pantry storage serves a lot of storage purposes depending on what your liking is. For instance, you can use it to store spices and flavors, keep utensils, clean appliances, and electronic appliances, and the best place for storing pans. It will serve multiple purposes depending on your purpose and need.
Better Organization
Have you ever bought a product for your house, and when you get home, you find out that you had one bought some months ago? Well, this frequently happens in every kitchen that is not organized due to lack of space and better organization.
This will make it hard for you to keep track of inventories and determine what products in the house need replacements and what is lacking. Then you end up buying the same product over and over again. And when you are cleaning your house, you will find them stashed somewhere, and most likely, even their expiration date has passed.
If you can relate to this problem, getting an over-the-door organizer for kitchen might be your home's solution. Besides creating more storage space for your kitchen, they also help organize your kitchen items.
You can keep track of your kitchen items whenever you are doing an inventory of your home. You will have a better and more accurate one without duplication.