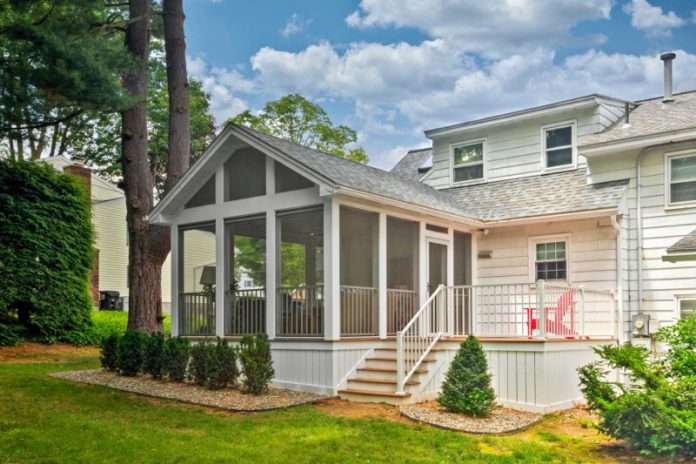 Are you thinking about expanding your current home? Do you believe your house lacks sufficient room to meet the expanding requirements of your family? You may have pondered selling your house and purchasing a new one as a homeowner. However, you have another alternative. A home addition project is a cost-effective option to increase the size of your house. You may rent out the newly developed area to supplement your income. Furthermore, if you want to sell your home in the future, having more room will increase the value of your house.
A home addition project entails more than just altering a house. It will raise the value of your house. Consider the following questions before selecting a home remodeling contractor to guarantee a successful project:
What should your first step be?
Make a plan for the home improvement project. You must ensure that the design is appealing. It should complement the existing structure and seem part of your house. Hire expert Kitchener home additions contractors to prevent typical building blunders and generate the extra space you need without making expensive mistakes.
What kinds of home addition projects can you embark on?
There are many methods for adding more room to your current house. To make a selection, consider your home's design and your budget. Here are a few home expansion projects to discuss with the contractor:
Creating an additional room.
Adding a bathroom if your property only has one. Constructing a room over the garage. Adding a new level to the building, and so on.
Will the project boost the value of the property?
Property expansion activities might build your home's worth if you want to sell it later. It will increase the market value of your house. As a result, before embarking on any Kitchener home additions project, think about what areas can provide a high return.
How do you choose the Cost Factor?
Consider cost per square foot and project size when planning your budget for a home addition project. The greater the area, the higher the price. It will involve demolition, excavation, site preparation, renovation, flooring, and other charges.
Is it necessary for me to employ a Professional?
It is entirely dependent on the work's intricacy. If you want to make minor improvements to a space, a handyman is a possible alternative. On the other hand, a competent home remodeling contractor is required if you wish to embark on a big job.
When it comes to choosing a contractor, ensure they are licensed and insured. Request photos of his completed work from him. Remember to get cost quotes from at least three contractors to receive the best value.
It is possible to love your house yet feel that the living area is inadequate for your needs. In this case, a house addition project might assist you in adding more living space to your home.
Bottom Line
The Canadian Home and Renovation Team can assist you in creating more living space in your home. Contact Kitchener home additions for house addition projects and prepare for enhanced comfort in your current home.