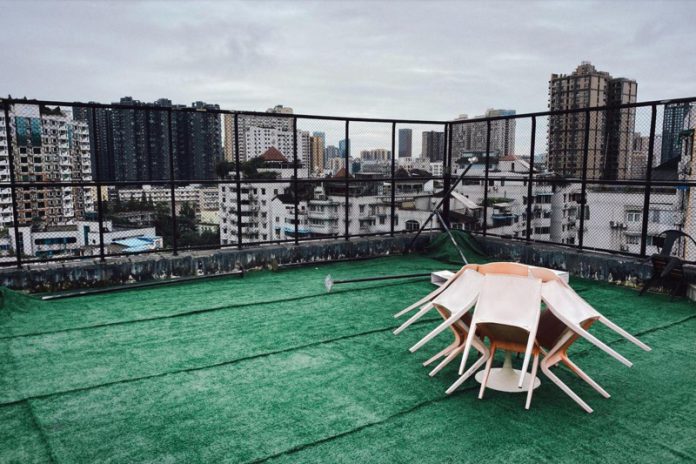 An alternative kind of ground cover that is intended to have the appearance of grass is made out of a substance that is known as artificial turf. This material is created by weaving together synthetic fibers. Its durability makes it a popular choice for building sports arenas and stadiums, which are often located in hostile climates.
Homeowners have been finding artificial turf home applications in a number of ways in their houses, but this trend really took off only recently. You need to apply it in areas where grass will not grow or where maintaining its appearance would be a headache for you. All of these advantages are accompanied with a positive impact on the natural world.
Bring Coziness with You When You Go Out on a Balcony.
It is possible to create the illusion of a garden on a city balcony or patio by growing lush plants in containers and planting them so that they seem like they are growing on grass. Artificial grass may be a great substitute for real grass in situations where it would be difficult, if not impossible, to grow and maintain a natural lawn on a balcony or roof. Underneath the table, it seems that one may walk barefoot with ease thanks to the inclusion of a synthetic grass carpeting.
Driveways should be landscaped to seem more like the outdoors.
It might be difficult to get a good plant rooting in the narrow strip of dirt beneath a parked car. Even if your garden's irrigation system isn't directly connected to the soil, the weight of cars on it may still create problems. If you want to give the idea of a naturally blooming lawn without having to deal with all of the related difficulties, installing a small patch of fake grass could do the trick.
Make Narrow Side Yards More Vegetative
The use of artificial grass might be advantageous in limited areas that have a high volume of foot activity. Even if it seems more natural, artificial grass can withstand the weight of people walking on it to go to the grill or to drag the recycling bin out of the yard and into the street.
Set Between Pavers
To soften the transition from hardscaping (https://en.wikipedia.org/wiki/Hardscape) to landscaping, ground covers planted in the cracks between pavers are an excellent choice. Despite the design's visual appeal, a lawn with real grass may be more difficult to keep up with pavers in the way. The similar impression may be accomplished with artificial grass, but it does not need frequent mowing as real grass does.
You may securely play on it because of the cushiony surface it has.
However, despite its capacity to withstand a considerable lot of foot traffic, artificial grass continues to provide a pleasant landing surface. This is especially true for athletes.
Make Sure That Your Courtyards Have Some Lush Vegetation.
Soft fake grass may be a nice way to break up vast amounts of hardscape in smaller backyards. Artificial grass may be used to mimic the look of an area with lush foliage, but without the upkeep.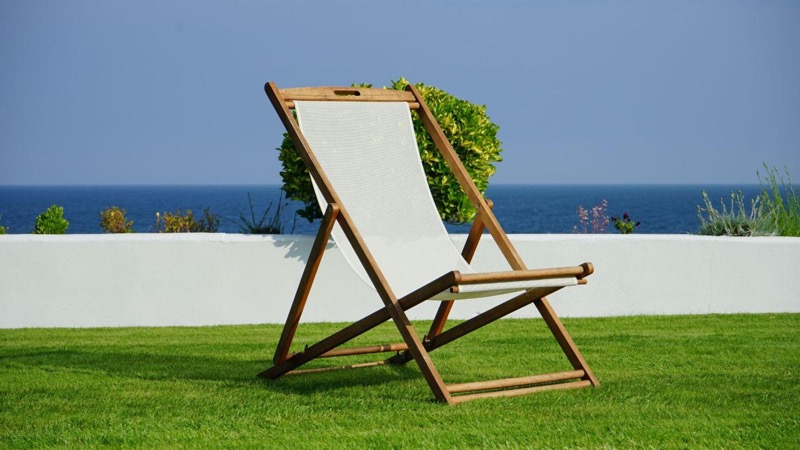 Covering Outdoor Furniture to Preserve It from the Elements
Because of the one-of-a-kind construction, outdoor poufs are guaranteed to be a subject of conversation at every outdoor gathering that they are brought to. Artificial grass outperforms other outdoor materials in its durability against weathering since it is made with an outside environment in mind from the start. You may acquire a roll of fabric from a hardware store or a store that specializes in home improvements in your area, and then you can use it to cover outdoor sofas or ottomans.
You and your pet should have an easy time cleaning the surface, so make it as accessible as possible.
Because it has pores, artificial grass may absorb rainwater without being harmed by the puddles that form when it does so. If you want to keep anything clean, you should periodically use the hose to spray it down and pick up any solid trash that could have accumulated by hand.
Put it in the area underneath the outdoor furniture.
On newly cut grass, chaise couches, dining tables, as well as chairs may be difficult to remove and move weekly for mowing. When natural grass isn't an option due to space constraints, switching to artificial turf means never having to move the furniture again.
Install a Doormat in Front of the Entrance.
The use of fake grass into the landscaping of a building's exterior and interior spaces may serve to create a more seamless transition between the two. Use a piece as a doorstep to wipe guests' shoes. Because it is durable and long-lasting, artificial grass can easily be cleaned by simply being hosed off when it gets muddy.