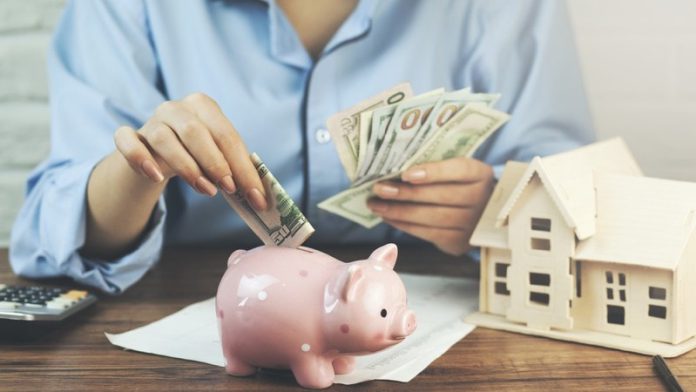 Owning a rental property is a dream for many people – until the expenses start adding up and outweighing the profits. At this point, it becomes a nightmare. If you're a landlord searching for ways to finally make more than you spend, take a look at the following six tips.
1. Keep Your Property Affordable
Setting the rental price too high is not an effective way to weed out "bad tenants." Instead, it can potentially prevent the "right" tenant from applying. Asking for an affordable rental payment is key. You want it to be enough to cover expenses without being too high.
Remember that even someone who is financially secure can hit a roadblock from time to time. And just because someone can afford high rent does not necessarily speak to the quality of their character.
Likewise, there are many rental seekers who might not have a large number of monthly funds but are appreciative of every opportunity given to them. That means that they'll work hard to make timely payments – as long as they can afford it.
2. Take Time With Your Screening Process
Whether you have just invested in a rental property or it's been sitting empty for a while, you're likely in a hurry to get income rolling in.
Unfortunately, this hurried mindset can interfere with your decision-making process, leading you to approve tenants that aren't up to par. When this occurs, there's a high likelihood that you'll lose money due to issues like failure to pay rent, eviction costs, property damage, and more.
No matter how anxious you may be, always be thorough with your applicant screening process. Checking each potential applicant's credit history, eviction history, and background are all vital steps. Speaking to references is a good idea, as well.
3. Take Maintenance Seriously
Another very important way to save money as a landlord is to maintain the home regularly, as opposed to waiting for something to go wrong or get worse. While prices vary according to the location of the property, professionally fixing a leaky pipe can cost as little as $150. If you let that leak go and the pipe eventually bursts, a plumber can charge several thousand dollars to fix it.
Additionally, consider carefully which repair and maintenance tasks you do on your own. Most people can manage smaller repairs, such as patching a hole in the drywall or switching out smoke alarms. And choosing the DIY method for these can save some of your profits.
However, larger, more in-depth tasks should be managed by a licensed professional for two very important reasons. First, a licensed professional can save you money down the line by addressing the problem properly and in full. And they'll provide insight into potential problems so that you can address them early.
The second reason to hire a licensed professional is to prevent any housing code violations. Professionals know what's passable and what is not. And many tasks, such as those involving electricity, require professional work. If your local building code enforcement agency discovers that such a job hasn't been managed by a professional, they might either fine you or possibly condemn the home – especially if safety is a concern. It's also important to be able to pass certifications such as the EICR in the UK, so ensuring everything is done correctly is very important. Whether you are fined or your rental sits empty due to code violations, you are losing money. It's wise to hire a professional from the start to avoid these pitfalls.
4. Shop Around for Necessities
Impulse purchases can be just fine when you're standing in line at the grocery store, but the same can't be said for expenses. You should always take the time to compare prices before making a purchase.
For example, you should speak to no fewer than three insurance companies when finding landlord insurance. This will help you find the best rates. The same should go for any professional you hire for maintenance and repairs.
And shopping around shouldn't stop once you've acquired the necessity. Many expenses, such as insurance and even your mortgage rates, can be reduced later.
You should also take a look at several options for smaller expenses, such as office supplies and administrative needs. In some cases, you'll find invaluable deals, such as free landlord forms, that can save you a great deal.
5. Treat Your Rental As the Business It Is
Renting a property to others should not be treated as a hobby – you are technically running a business and should treat it as such. You'll have paperwork you need to manage, taxes to file, applications to screen, background checks to run, income and expenses to track, maintenance to schedule, and more. And these tasks require care. Though it shouldn't take a full 40-hour week, you'll need to set aside time consistently to manage your business tasks.
If you were hoping for a much more passive income, you can make that happen by enlisting the help of a property management company. These companies can tackle some or nearly all of your work depending on your preferences.
6. Learn Your Housing and Tax Laws
Every state has its own landlord-tenant laws. If you do not follow these laws, your tenants can sue you – and being unaware of them is not a legitimate defense. If you are going to rent your property to others, it is your responsibility to know these laws and prevent an expensive court case.
Additionally, there are tax laws and deductions you can take advantage of. For example, you can typically deduct expenses like mortgage interest, property taxes, and even the cost of maintenance and repairs. Researching landlord tax laws and deductions is an effective way to keep more profit in your pocket.