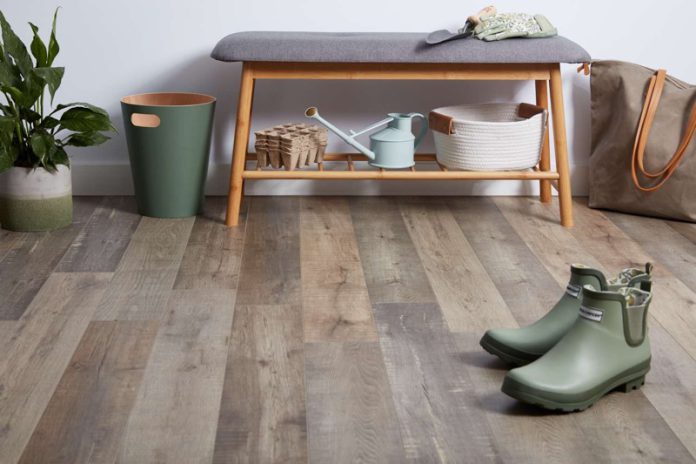 When you're looking to improve your home's value, one of the best things you can do is focus on the flooring. Different materials offer different benefits, so it's important to choose wisely. Here are some of the top flooring materials to boost your house value.
1. Hardwood flooring
Hardwood floors are one of the best investments you can make when it comes to your home. Not only do they add beauty and value, but they're also durable and easy to care for. If you're considering hardwood floors for your home, here are a few things to keep in mind. First, hardwood floors are available in a variety of wood species, so you can find the perfect match for your décor. Second, hardwood floors can be finished in a number of ways, from natural to stained to painted. And third, hardwood floors are easy to maintain with regular sweeping and mopping. With proper care, your hardwood floors will last for generations to come. So if you're looking for a flooring material that will boost your home's value, hardwood is the way to go.
2. Laminate flooring
Laminate flooring is a great way to boost the value of your home. It's durable, easy to care for, and comes in a variety of style options to suit any taste. Laminate floors are also relatively inexpensive, making them a budget-friendly option for homeowners who want to add value to their property. When choosing laminate flooring, be sure to select a product that is backed by a manufacturer's warranty. This will ensure that your investment will be protected in case of any damage or wear and tear. With proper care and maintenance, laminate floors can last for many years, adding both beauty and value to your home.
3. Tile flooring
When choosing flooring materials, many homeowners focus on factors like durability, ease of maintenance, and up-front cost. However, it's also important to consider how the flooring material will affect the value of your home. If you're planning to sell in the near future, or simply want to maximize the resale value of your property, tile flooring is an excellent option. In addition to being highly durable and low-maintenance, floor tiles can also boost the value of your home. Because tile is a premium flooring material, homes with tile floors often sell for more than comparable properties with other types of flooring. If you're looking for a flooring material that will increase the value of your home, tile is an excellent choice.
If you're looking to give your home a facelift that will also increase its value, consider these top flooring materials. With any of these choices, you can't go wrong – it's simply a matter of finding the one that best suits your needs and budget. When you're ready to make the investment, be sure to reach out to us for quality installation services. And if you have any questions about which material might be right for you, don't hesitate to ask! We would love to help you find the perfect solution for your home.