Roohome.com – Take a look this inspiring minimalist apartment design which is suitable for a spacious apartment. This design automatically shows you the application of modern color theme and contemporary decor in it. The color and decor are combined become one in order to produce a perfect design result. Besides that, the arrangement of modern furniture can be a sample for you to be applied in your minimalist apartment design. Are you ready to see the awesome design? Let's check this out.
Minimalist Apartment Design With Contemporary Decor by Z-AXIS DESIGN
The choice minimalist apartment interior design for an apartment is the best way actually. Because minimalist itself means you will get a modern and stylish apartment appearance. Look at the open floor living room design below. The designer creates the living room with L-shaped floor design between the living room, dining room, and kitchen. For the living room does not need put any addition such as furniture or ornaments. Just place a simple couch with a modern coffee table as the set.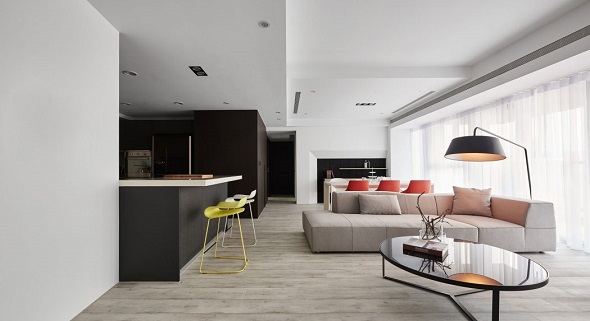 The designer also chooses soft tone colors for all over the room to make a comfortable appearance. If you see, the Z-AXIS DESIGN does not use any lamps or lights inside the apartment because utilizes a large window across the living room. The designer applies a minimalist apartment decor with a contemporary vibe to create all over the room more gorgeous and fashionable. You do not have to be worried having a spacious apartment because it can give you a chance to arrange the interior.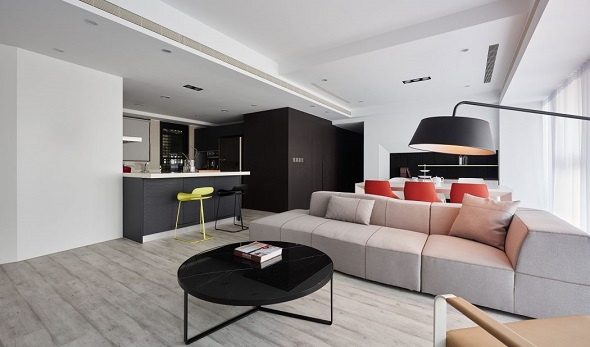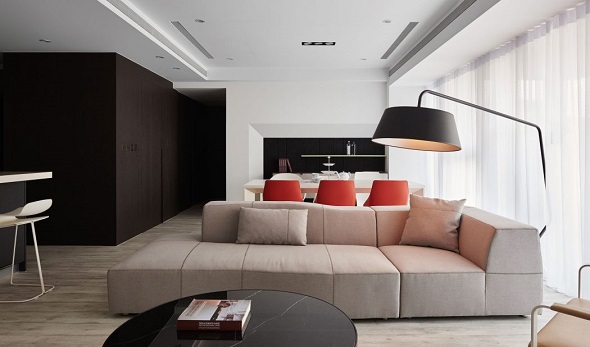 Meanwhile,  for the kitchen and dining room, the designer decorates it with a shade of monochrome color. The kitchen set is equipped with black polished wall to make it similar to the kitchen set. Z-AXIS DESIGN wants to create a modern kitchen by placing a mini bar and two colorful chairs as the set. Move to the dining room you will see a bright and clear appearance. The designer keeps placing minimalist apartment furniture in the dining room and multifunctional storages behind of it. Another area is an entrance room which is decorated with black polished tiles. The entrance room looks elegant because of a portrayal on the wall. This inspiring minimalist apartment design will not complete you anymore in creating an apartment appearance.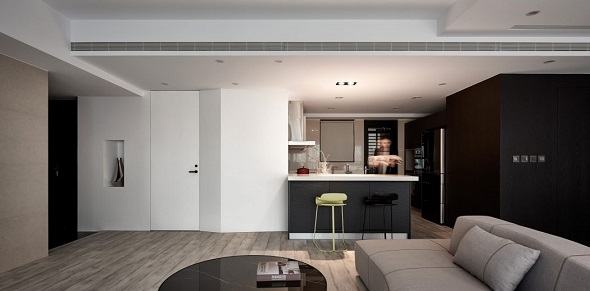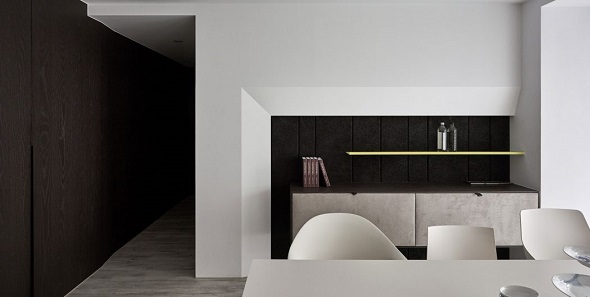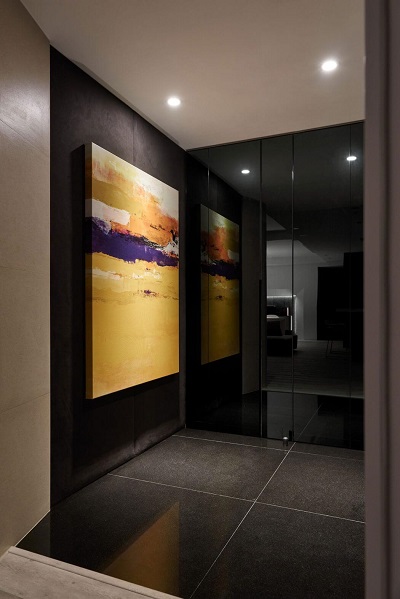 Minimalist Bedroom Design With Different Interiors
This contemporary apartment has three bedrooms with different interiors in it. The first bedroom has a spacious space which gives you a chance to add more ornaments or furniture. Yet, the designer suggests you minimize the room from any furniture in order not to make crowded. The designer keeps placing a large window to spread the sunlight from outside. The second bedroom looks quite girly with a pink large mirror line above the side table. Do not forget to use a pink pendant light to make it similar to a previous furniture. The third bedroom Looks manly with a shade of black and white colors. The bedroom is created brighter because of a large window beside the bedstead.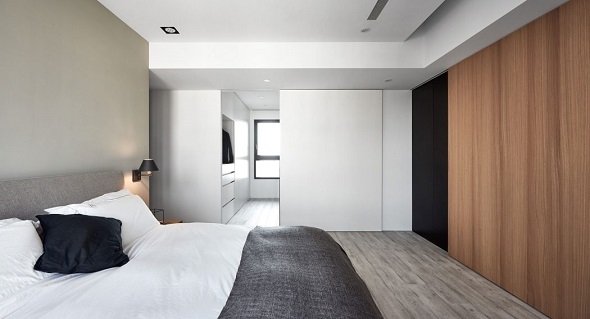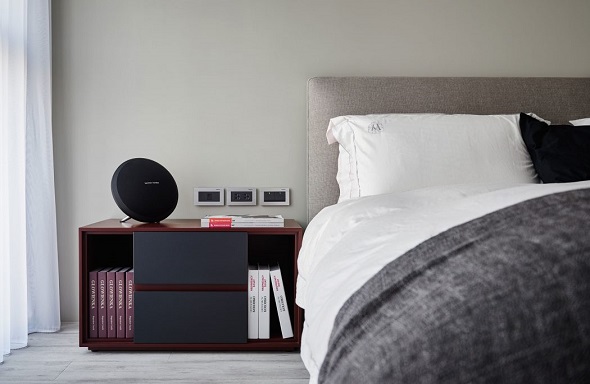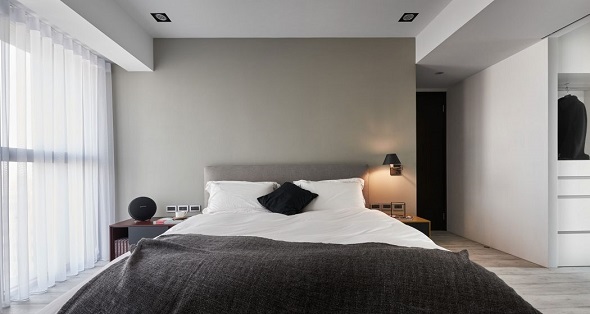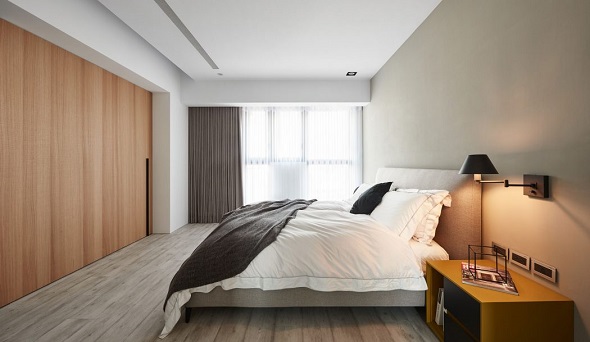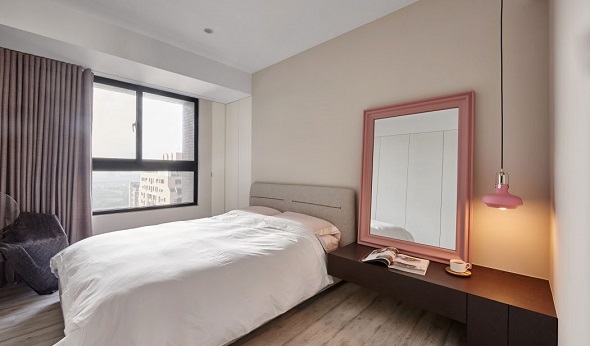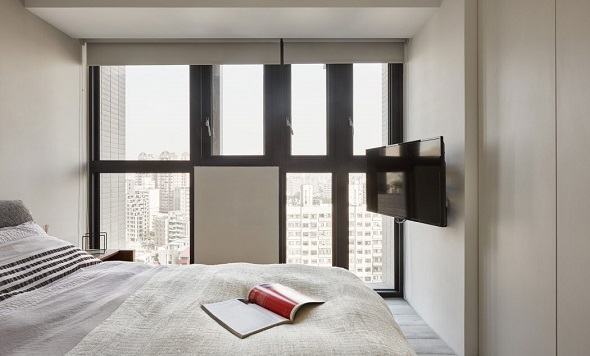 Having this inspiring minimalist apartment design for your apartment is the choice indeed. Z-AXIS DESIGN helps you to create a contemporary apartment appearance of yours. If you want to see other designs, just visit and check here. Have a nice day!