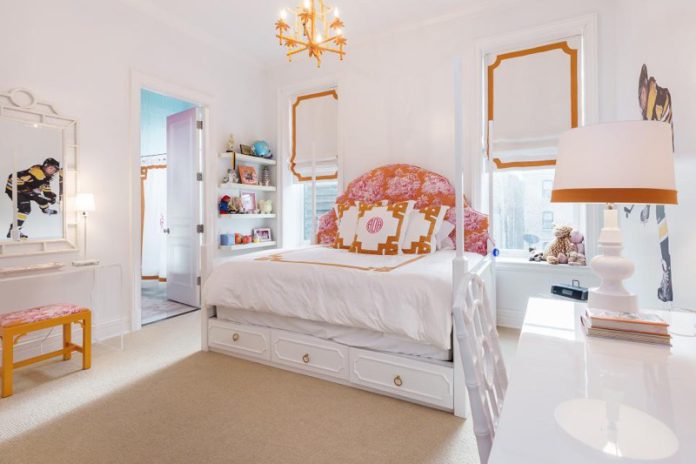 Getting a child to sleep in a smooth and quick manner is often the reason for joy. As most parents are aware, youngsters are prone to nighttime delays, whining, and protest. Providing a sleep-friendly atmosphere for your child is critical to getting a good night's sleep. Children take longer to fall asleep; it depends on how sleepy they are after their evening playing ritual and whether or not they slept well throughout the day.
Adequate sleep is critical for children's healthy development and growth. The quantity of sleep a kid requires changes with age, increasing while they are infants and progressively decreasing during infancy and adolescence. Parents may encourage excellent sleep habits in their children by establishing a regular bedtime routine.
Children might develop sleep problems such as sleep apnea and restless legs syndrome. Sleep disorders normally need medical attention, so if you are worried about your child's sleeping pattern, you should schedule an appointment with your doctor.
Examining your child's sleeping environment from a new perspective is a great place to start. Your efforts to give your child a comfortable physical and emotional environment have a significant impact on how ready they are to wind down physically and mentally for the evening.
It is critical that their daily and bedtime routines help to set the stage for a healthy night's sleep. If you are confident that your routine is correct and that your child's stomach is full, you must also examine your child's resting environment, which must be favorable to sleep.
Here are 6 factors that will contribute to a child's good night's sleep:
1. Correct Window Treatments
Parents are frequently hesitant to use blackout curtains because they are worried of employing a sleep prop. Yes, blackout curtains are a sleep prop. Sleep props are objects on which a newborn relies to fall asleep. The custom curtains will help the infant sleep if you use them.
At night, you want a gentle inflow of moonlight that help them while going to the washroom and also keep them from feeling so scared that it disrupts their sleep. However, when it is time of afternoon nap, you want window treatments that can completely block out sunlight. This helps the brain think that it is time to sleep. The best way to achieve such a flexibility is to layer sheer sheer curtains with blackout curtains.
Alternatively, if you don't want so many curtains in a kid's room where they play and can cause accidents, you can layer roman shades made of blackout fabrics and lightweight sheer curtains.
2. Lights at night
Coming to lights at night, as mentioned earlier, some kids are afraid of the dark, which is where a night light comes in useful. Any light in the room inhibits the production of melatonin, which is why, you can either go for increasing the inflow of natural light in your home or, if you choose to use a night light, it should be a very dim and gentle light. Night lights, such as Himalayan salt lamps, are examples of natural light.
3. Declutter the room
There are various reasons why some children like an untidy bedroom, the most common of which is age. Older children and teenagers may regard their dirty bedroom as an extension of their desire to be self-sufficient. Younger children may struggle with organization and require parental assistance or instruction. Some youngsters may just like it!
A crowded, dirty bedroom can have a greater impact on your child than you would imagine, especially around sleep. A bedroom should not be a distraction-filled playroom. Overstimulated children may struggle to quiet down when it's bedtime, so it's critical that youngsters identify the bedroom as a place to sleep.
Besides, the saying "tidy home, tidy mind" is applicable to everyone, including little children. If the room where your child will be sleeping is messy, it is impossible to expect them to get a good night's sleep. Spend some time sorting through their toys, clothing, and books to find a home for everything. You might want to consider investing in some more storage to aid them with their massive amounts of belongings.
4. Color Palette
While it may be enticing to go with your child's vision of a dazzling pink bedroom, choosing more serene colors for the walls can assist create a quiet and pleasant environment. Blue is a really peaceful color, but you might also try greys, pastels, and neutrals. Warm colors, such as soft yellows, also contribute to a cozy atmosphere. These can go even with the custom roman curtains you've been thinking of getting for your child's room You may still allow your youngster to make more daring selections within the accessories. These will provide a pop of brilliant color to the space without causing a headache.
5. Choose the ideal bed
First and foremost, a restful night's sleep should begin with a comfortable bed. Involve your youngster in the selection process. There are several types to pick from, ranging from toddler beds to theme beds, so there will undoubtedly be a design that will appeal to both you and them. Also, make certain that you get a high-quality mattress that not only sustains their expanding bones but is also pleasant.
6. Bedding Options
While the bed is the basis for a good night's sleep, bedding is also crucial. The correct bedding produces a welcoming and comfortable atmosphere for your child to rest their drowsy head. Allow children to have some say in their bedding selection, including any pillows and throws they may wish to add. The goal is to make their bed so comfortable that they want to crawl into it every day!
Proper sleep is essential for a child's physical growth and development, and mental health. If they develop a sleeping disorder at a young age, it is likely to continue into late adulthood if not treated. The best way to avoid all this and keep them healthy is to make sure that you implement simple tips to create the perfect environment and imbibe them with healthy habits that make them sleep soundly and on time.