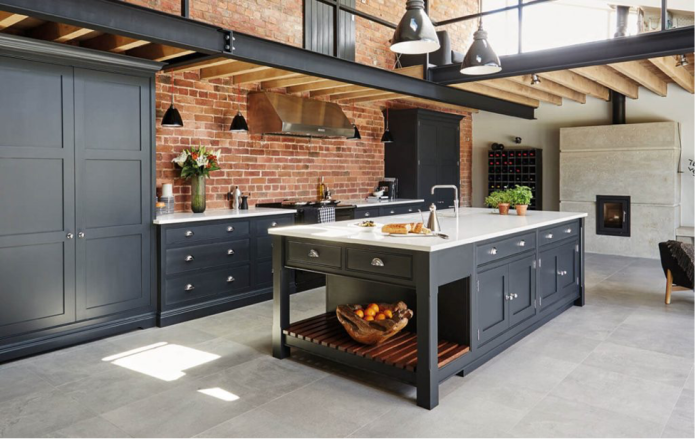 Redesigning a home is a complicated process and it takes a lot of time, money, as well as mental energy. Some practices show that people face the majority of issues when it's time to selection of a new kitchen. Most often, it seems impossible to find an 'off-the-peg' kitchen meeting all your meets all of your requirements. It is likely that whilst aspects of the kitchen design is exactly what you'd hoped for. Thankfully, schmidt bespoke kitchens are the perfect solution for all looking to find something that ticks all of their boxes. If you want to know all about bespoke kitchen, this blog is for you as we have gathered some essential information regarding bespoke kitchen.
Purchasing of bespoke kitchen furniture is one of the best solutions helping you avoid such an unpleasant situation. It also excludes the possibility that cabinetry will not fit inches to the size of the kitchen.
What Is A Bespoke Kitchen?
Bespoke kitchen is a set of kitchen units that are significantly designed for your needs and requirements. A customer can have design according to your desire even if it's something that people think sounds crazy. Moreover, if you like to have the Round Table in the legend of King Arthur. However, two points limit you that are the size of the room as well as budget you are ready to spend.
Let's have a look at some of the significant perks you will have in comparison to mass production kitchen furniture:
There is no standard sizing. It means that kitchen units can perfectly fit your room. Even if you have a non-standard home, bespoke furniture could be the right choice.
All furniture is made of materials you want. It can be made from wood, aluminum, plastic, as well as any other material as per your wish.
There's also an option to choose any kitchen configuration like it can also be a mix of modern and contemporary styles.
Designers can create a unique concept for project.
Overall cost of Bespoke kitchen
An average, the price range on bespoke kitchens depending on your preferences and requirements. The cost directly depends on the area of your kitchen and the materials that is to be used with the complexity of your design. From the start, describe the limit of the budget you want to spend on the kitchen with a designer responsible for your project. They can help you get the best results you want. Moreover, you can also save money and where you shouldn't.
After the decision on all aspects of the kitchen design, it is recommended for a written quote with a list of the work and materials. You can arrange this all due to manufacturers like to provide client estimations only that the final price could be higher.
How To Choose The Best Bespoke Kitchen Company?
Keep in consideration, the choice of the manufacturer is equally as important as the choice of the design. The situation is when you meet a company a reliable company for your project.
Here are some points which will help you a lot in finding a reliable company:
You can ask your friends, colleagues, and relatives. Maybe someone knows reliable manufacture and skillful craftsmen.
It would be best to check the reviews of the company on the external sources.
At the first meeting, ask your designer to look at the results of previous projects. At least ask for photos of completed kitchens.
You must pay attention to how a designer is involved in the ideas. If he agrees with that you say, it means you need to look at another company. But, if it's realized, the type of kitchen could be inappropriate to perform its functions. Keep in mind that all the good designers have experience in creating concepts of bespoke kitchens.
We will not give your ideas on how to choose the best design, as we are unaware of the configuration you prefer and how much a budget you have. Anyhow, you can find ideas for inspiration from search engines, the perfect place to find references for your design. It would be best to choose some of the best photos with solutions you liked. Then, take them to the first meeting with the designer. These preparations can help you explain what exactly you are looking for.