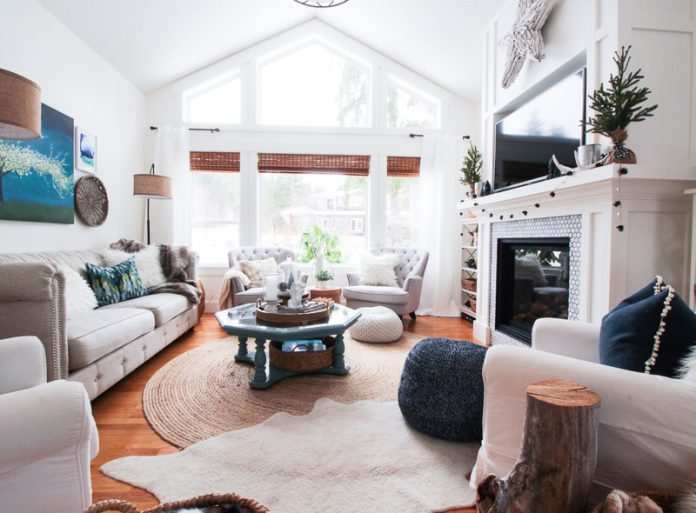 It's finally winter, so you know what that means; it's difficult to go outside without freezing. But don't let winter get you down. Instead, turn your home into an oasis of comfort by adding some new features that will help you stay warm and cozy even when the temps feel like they're sub-zero. In this article, we'll be covering some of the best home renovations for winter.
Add a Firepit or Outdoor Fireplace
The first winter renovation to make your home more comfortable in the winter is by adding a firepit or outdoor fireplace. Firepits are great for getting the family together and helping you relax after a long day at work. If you have kids who love camping, then this will be right up their alley. They can also be used as an alternative cooking method, which means you can use it to roast marshmallows or cook dinner on those chilly evenings when you don't want to heat up the kitchen. Another benefit of having an outdoor fireplace is that it helps keep bugs out of your house during the summer months because there won't be any windows open for them to get in through. This means less bug bites and more time spent enjoying nature's beauty from inside your home.
Add Extra Storage Space
Adding storage allows you to keep clutter out of sight until it needs to be used again. This can be especially helpful if you live in an older home with smaller spaces. It provides a way to keep shelves off the floor and expand your living space by adding more vertical storage space above eye level.
Install a Home Lift
Installing a home lift is one of the best renovations you can have. It serves one simple purpose; to provide easier access to the upper levels of your home. Despite the simplicity, installing one of these lifts can be very expensive. So much so, you'll most likely to need to find an alternative way of financing it. However, there are companies like Stiltz that sell very desirable home lifts, so make sure to thoroughly research your options before deciding the best that fits your needs.
Create a Mud Room
A mud room is a small room in your home that serves as a place for you to remove shoes and outerwear before entering the interior of your house. It also functions as a catch-all storage area for things like umbrellas, backpacks, and coats. Including a mud room in your home renovation project can help to reduce clutter and make it easier for guests to feel at home during their stay. By having all of their belongings waiting for them when they arrive, visitors will be able to focus on the activities they came over for without worrying about having their things misplaced or lost somewhere in your house. The best part is that creating a mud room doesn't have to cost you anything. All you need to do is designate a specific room in the house and ensure every piece of outside gear goes there.