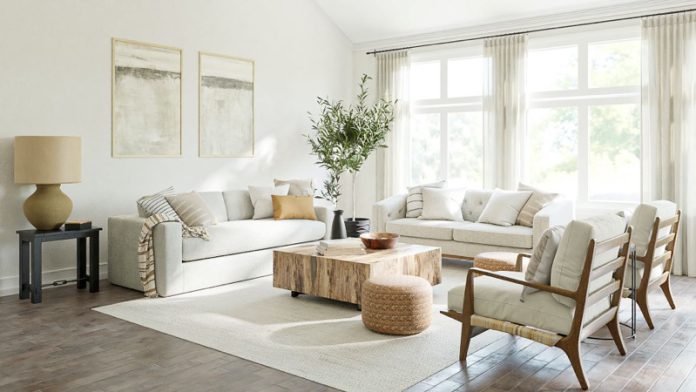 Furniture gives comfort at home. These are not simply products for display or made-to-order furniture that you bought and spent money on. Tables, chairs, beds, desktops, dressers, and cabinets are just some of the furniture that makes a home or other structure suitable or comfortable for living or working in. Indeed, it is regarded as a type of decorative art and might be a designed item. As a result, you will surely need to plan and, most likely, design your own made-to-order furniture. It is surely worth every penny you have for you to feel that kind of comfort it could give you at home after a long day at work.
The Benefits of Having Custom Furniture Produced
When you are hesitant about whether or not to purchase specially custom-made to order furniture, going custom is a wise decision. Think of it; each residence is distinctive and original since it is "yours." From the idea itself, the design, the style, the color, its structures – those are all "yours." However, sometimes it can be difficult to organize its originality. Small spaces make it challenging to organize a particular space.
Finding the ideal solutions for your home can be challenging at times because of your impeccable taste and high standards. Then, made-to-order furniture production surely saves the day.
Any space in your home can benefit from having high-quality furniture. And today is the time to decide to get in touch with a trustworthy business and hire a specialist to organize your area. Here are the benefits of choosing custom furniture for your living room, other parts of your house, and even at your office or any establishments.
1. Greater Quality
When you purchase made-to-order furniture that has been specifically constructed for you, the master builder follows your instructions. In comparison to the mass-produced furniture you find in showrooms, the quality is always superior. They give all of the bespoke furniture great attention, making sure that the finished product is the right size and specification. The builder makes sure that the components live up to your expectations while also providing quality that will last a lifetime. Choosing the material from which your own special piece will be constructed will, therefore, always be superior to mass-produced furniture. With specially made furniture, your money is well spent. At MissThai Group, we are committed to producing only the highest caliber products.
2. Obtain the precise color and size.
Different materials and patterns can be incorporated into custom-made order furniture to satisfy your needs and preferences. It's often because you do not have to choose from the furniture store's limited selection of three possibilities. The only thing stopping you is your imagination. The benefit of ordering made-to-order furniture is that you can have the exact color and size that you require for your room. Let us say you want to alter your new home's closet. Purchase these bespoke closets and fit them to the room's dimensions. Another thing is the ability to match made-to-order furniture to your home's color design is another benefit. Finding furniture at a showroom that fits your preferred color scheme is difficult. Because furniture made to order cannot match the color scheme, it becomes frustrating.
3. A Focus Point Is Created by Custom Furniture
Made-to-order furniture can be made to highlight a certain region of your room and make it the focal point of the space. You might commission a table that honors a beloved asset or piece of jewelry if you own one. As an alternative, you can add specialized furniture to your bed, such as containers, headboards, or wardrobes, to make it the focal focus of your bedroom. Additionally, made-to-order furniture can emphasize a room's theme to give it the sensation of a distinct area in the house. A light desk can be added to a room with summery décor and large, tall windows to maximize the natural light.
4. Take Advantage of Your Space
For odd situations where pre-made furniture won't fit, custom-made to-order furniture is perfect. Made-to-order furniture may fit in all those odd crevices and crevices. For instance, you could construct a wooden framework over a radiator to transform it overnight into an elaborate bookcase. Alternatively, if you're short on floor space, an over-the-bed wardrobe can offer storage choices. Even a tall table will fit behind a sofa. You can suddenly find answers for many difficult spaces in your home that seem to be wasting space when you order one-of-a-kind furniture.
The Impact of Having Furniture in your House or Office
Buying furniture is typically done when moving into a new space, such as a home or workplace. You can choose from a short range of furnishings that will fit each separate room or location flawlessly. Other than that, you might buy new furniture to freshen things up or to look to bring new users to the room you intended. Here are the consequences of owning furniture in your house or office.
Ready-made furniture or even made-to-order furniture enhances functionality and defines the purpose of space. For leisure or a casual discussion, sofas and lounge chairs are designed for living rooms or other private spaces. A dining table and chairs are intended for the eating room, which serves to foster a sense of community during a meal for family and friends. The importance of how each intended area is influenced by the furniture due to the usefulness and utility it conveys.
You feel comfortable with the furniture. You cannot dispute the significance of furniture, especially given that it is made to be comfortable and convenient for you. Since the majority of us work during the day, comfort is a crucial component of furniture that is required if we are to get a decent night's sleep. Additionally, the appearance must be pleasing and compatible with the environment.
Your interior design benefits from the charm and flair that furniture adds. Consider the scenario where you have a minimalist design scheme for your home and then add vintage-inspired furniture, such as a traditional sofa. The aesthetic impact can be contradictory and completely inappropriate. However, the atmosphere completely transforms and appears to be flowing in coherence the moment you sit down on a sofa with a classic design or even your own design on your made-to-order furniture.
Your interior décor is complete with furniture or a piece of made-to-order furniture. You might have spent a lot of money on interior design, but without the furnishings, the whole thing would be lifeless. The furniture that is brought in to occupy this space is like the icing on the cake.
The type of furniture utilized is typically used to characterize or mark territories or specified locations. Consider a lounge chair, which is intended for relaxation; the living room, study, or break-out rooms are typically the proper locations for this category. In a way, the placement of your furniture can help divide your area into various sections according to each purpose and function.
Recommendations for Ordering Customized Furniture.
Custom furniture orders are never easy to complete. You get to design the product, which is fantastic. It is crucial to be as particular as you can at every stage of the furniture selection process, right down to how the fabric will be upholstered. Additionally, it is essential to be aware of the piece's placement in the design plan and confirm that it will fit accurately. Here is our list of the Top 3 Recommendations for Ordering Made to Order Furniture.
Tip #1: Send a sketch of your desired furniture. Many designers enjoy embellishing their designs with modifications. It is, therefore, ideal for supplying an image of the bespoke furniture showing the desired trim and where to place the furniture piece.
Tip #2: Pick the appropriate fabric. When choosing a cover for your custom-made-to-order furniture with a bespoke size, there are numerous factors to take into account. The width and direction of the cloth roll must be taken into account while customizing. This is crucial since seams might need to run in places you did not anticipate. 
Tip #3: Know the dimensions of your area. When customizing furniture proportions, be sure to consult floor plans or designer drawings so that you are aware of the precise measurements of the room. Think about window heights, for instance, to ensure that the view is not obscured when a sofa is placed beneath a window. Also, take seat and back cushion size configurations into account when adjusting the length of a couch or sectional. Stretching a frame calls for adding another cushion, whereas shrinking it may call for fewer cushions. This will assist in keeping the furniture's visual appeal.
Final Thoughts!
There is no doubt that purchasing either ready-made or custom-made furniture will cost you time, money, and effort. But would it be self-satisfying to walk around in your home with the furniture you personally designed that actually provides a wonderful ambiance, good scenery, and the utmost comfort? Spend your money wisely on furniture that is specially made for you. It ensures high-quality goods that showcase your own design and sense of style.
If you are searching for a furniture manufacturer and designer that can create a high-quality, long-lasting, and fashionable sofa bed that fits and satisfies your taste, you may visit https://missthaigroup.com/. It has been in business for more than 25 years, providing expert service and unwavering assurance that every purchase is safe. It continues to offer furniture that is perfect for you that is of good quality and reasonably priced. It undoubtedly guarantees authentic, high-quality products!