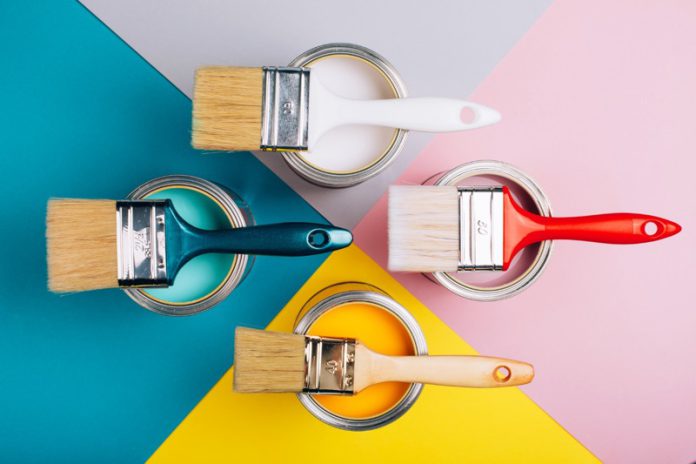 Most homeowners need to know when it's time to hire a professional house painter. Some who have attempted to make improvements themselves have found out that the results could have been more satisfying, and the overall project is regrettable. More about painters on this site here.
If spring comes and you've got an inspiration to update the exterior of your home with a fresh coat of paint, you should get some things right the first time. This will save you a lot of resources and help you get the best results you deserve later on. Most contractors have the skills, knowledge, tools, and experience to do the job. Here are some of the reasons why you should hire the pros in Tampa.
The Importance of House Painting
Given the Tampa Bay area's humid subtropical climate, the sun's ultraviolet rays can cause many issues resulting in homeowners wanting to do the job all over again. The hot, muggy weather and high humidity can take a toll on exterior colors, causing them to fade, peel, or blister. While you may be tempted to tackle this project yourself, there are several compelling reasons why you should leave it to the professionals.
It's worth noting that painting your own home is a time-consuming endeavor. If you want the job done right, you need to allow for adequate drying time between coats of paint. This can take days or even weeks, depending on the weather. The Brothers Colors Painting of Tampa has the experience and knowledge to do the job quickly and efficiently. This is so you can get back to enjoying your newly refreshed home.
The experts also have access to high-quality paints and equipment that most homeowners don't. This means they can achieve better results in less time than it would take you to do the job yourself. Plus, they can help you choose the right colors for your home's exterior, which is something that can be tricky for homeowners who are inexperienced with these kinds of selections.
You can also add value to your property with a fresh coat of paint. The trustworthy ones will take their work to the next level and ensure that every detail is perfect. They will do their best from the first prep up to the final brushstroke. Everything is done professionally, neatly, and cleanly.
Different Types of Finishes
Paint is categorized according to the colors' reflectiveness and finishes. Here are some options that you need to know before hiring the experts:
Matte or Flat: These are the ones with no shine in them. They have the least coats and the most coverage, where they can hide imperfections like cracks and holes. However, they tend to get damaged with cleaning solutions and are the least durable. They are great for ceilings and dining rooms.
Eggshell: The finishes involving eggshells are very common. They provide a certain luster than the flat ones with a low sheen. They are delicate and more durable and can also cover imperfections. The eggshells are ideal for entryways, hallways, and living rooms.
Satin: Family rooms, playrooms, kitchens, and other high-traffic areas are often recommended to have satin finishes. They have a velvety sheen to them, but the brushstrokes are more revealing. They require touch-ups from time to time.
Semi-Gloss: These coats are reflective and shiny and great for mold and mildew. They are best for bathrooms, kitchens, and rooms that get a lot of moisture. They are also glossy but tend to reveal more imperfections than the less shiny ones.
High-Gloss: These are the shiniest colors of them all. They are durable against washes, so they are fine even if homeowners scrub daily. They can also be used for outdoor detailing. However, much care should be taken on the prep work because the imperfections tend to be more visible when they are handled incorrectly.
It's very important to consider the traffic a room is getting to determine the right finishes. The busier ones should have semi-gloss and satin finishes because they are more durable. Fortunately, the painters in Tampa can guide you through everything. They can also determine the right sheen and the amount of light that can be reflected back to the rooms when they are working. They can help you with the smaller details and provide you with quality results.
How to Choose the Right House Painter in Tampa?
Like most people, you take pride in your home and want it to look its best. That's why it's important to choose the right contractor in Tampa when it comes time to paint your home. There are a few things you should keep in mind when choosing the right company:
Make sure the contractor is licensed and insured. Their insurance will cover any accidents that might happen while they work.
Ask for referrals from friends or family and see if they have a good or bad experience with a specific contractor. This will help you find someone who does quality work.
Get multiple estimates from different painters before making your final decision. This will help ensure you're getting the best value for your money.
Make sure the experts you choose are experienced in painting homes similar to yours. This will ensure they know how to prepare and paint your home properly.
Ask the painter for photos of previous work they've done. This will give you an idea of their artistry and quality.