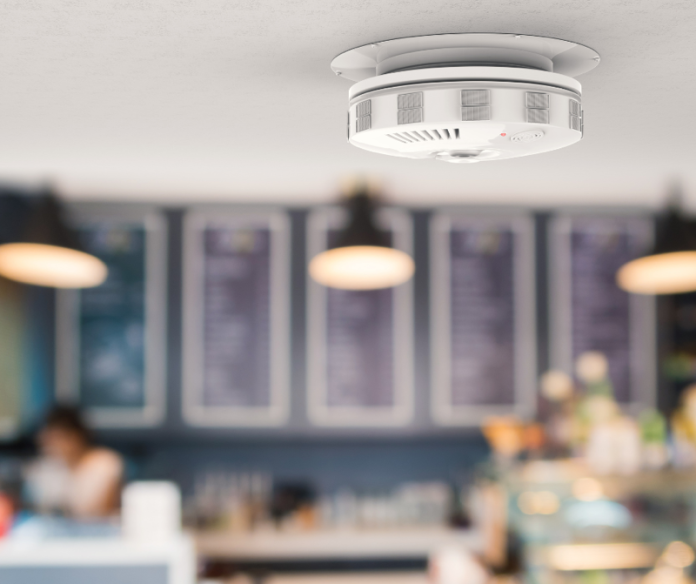 Smoke detectors provide early warning in case of a fire, giving your family time to leave and call for help. However, with so many different types and brands on the market, it can be difficult to know which smoke detector is the best choice for your home. In this blog, we'll discuss six tips to help you choose the right smoke detector for your home.
A smoke detector is an electronic device that detects the presence of smoke, typically as an indicator of fire. Smoke detectors are typically housed in a disk-shaped plastic enclosure and can be powered by either a battery or connected to an electrical circuit. When smoke is detected, the device sounds an alarm to alert building occupants of the potential fire.
6 tips for choosing the right smoke detector for your home
The following six tips will help you choose the best smoke detector for your home:
Tip # 1. Choose the right type of smoke detector.
You might know that there are 2 types of smoke detectors: ionization and photoelectric. Ionization detectors are more sensitive to quick-burning fires, while those that are photoelectric are more sensitive to smoldering fires. It's recommended to have both kinds of smoke detectors in your home for maximum protection.
Tip # 2. Look for a smoke detector with a built-in carbon monoxide (CO) detector.
Carbon monoxide is a dangerous gas that can be produced by burning fuels such as natural gas, propane, oil, and wood. A smoke detector with a built-in CO detector will alert you to the presence of this gas, providing additional protection for your family.
Tip # 3. Choose a smoke detector with a loud alarm.
The louder the alarm, the more likely it is to wake you up in case of a fire. Look for a smoke detector with an alarm that is at least 85 decibels.
Tip # 4. Consider the size of your home.
If you have a larger home, you'll need more smoke detectors to provide complete coverage. Make sure to place smoke detectors in every bedroom, as well as in common areas such as the kitchen, living room, and hallways.
Tip # 5. Look for a smoke detector with a battery backup.
In case of a power outage, a smoke detector with a battery backup will still be protection for your family.
Tip # 6. Consider the age of your smoke detector.
Smoke detectors can work for about 10 years. If your smoke detector is older than 10 years, it's time to replace it.
Wrapping Up
Choosing the right smoke detector for your home is crucial to ensure the safety of your family. By following these six tips, you can make an informed decision and select a smoke detector that will provide the best protection for your home. Remember to test your smoke detectors regularly and replace them every 10 years to ensure they are working properly. Being prepared can save your life, so don't hesitate to invest in a good quality smoke detector.
Experience a new level of home living with Owl Home, a state-of-the-art home automation solution. Simply control all your smart devices with a few clicks through a central hub, ensuring a smooth and efficient experience. From adjusting lighting and temperature to monitoring security, Owl Home makes smart home living effortless and convenient. Don't stay with a basic home setup – upgrade to a smart home with Owl Home now.