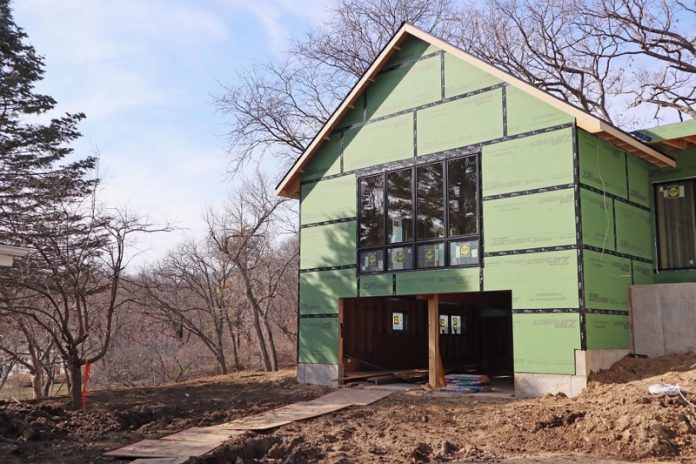 The construction industry is the driving force behind development around the world. It's also a pillar of the U.S. economy, employing more than 7.6 million people according to data from the Associated General Contractors of America. These facts indicate that construction is a relatively stable industry, but it's still subject to trends and fluctuations. This includes the following seven trends that may impact construction companies and upcoming projects.
1. Increasing Inflation
Unfortunately, experts predict that inflation will continue to rise and affect construction businesses. The problem affects the construction industry in several ways such as the increased cost of supplies, fewer resources available, and lack of access to funding. All of these problems can pose a massive challenge to construction companies that need to stay on schedule for major projects. Your business can mitigate the impact by raising prices, buying supplies in bulk, or finding ways to improve productivity. Sourcing supplies from multiple vendors may also help to offset the impact of increased prices due to inflation.
2. Labor Shortages
Many construction companies have found that the nationwide labor shortage is still a major issue. While other sectors have bounced back, there are many open positions in the construction field and a dearth of qualified applicants. This trend may continue to worsen as the industry grows and the talent pool dwindles. With the right recruiting strategies and competitive benefits, though, construction companies can mitigate this issue and overcome the challenges of being understaffed. You can start by expanding outreach efforts to candidates such as women, students, and other underrepresented groups.
3. Supply Chain Issues
If you've encountered delays when you try to buy or sell building materials, you know firsthand how disruptive supply chain issues can be. You can address these issues with a building material distributor that knows how to navigate the challenges that often arise during export. The right distribution partner will know how to handle problems such as the following:
International trade restrictions
Manufacturing delays
Sudden increase in demand
In addition to partnering with construction companies to manage the shipment of materials, a distribution partner can minimize delays and help you keep your clients satisfied.
4. New Technology
Some trends affecting the construction industry promise to provide solutions to the aforementioned problems. New technology, for example, may offset labor shortages and expedite manufacturing. Some of the top tech trends in construction include:
Collision avoidance sensors: This technology makes construction equipment safer to operate
Shock-absorbent hard hats: Innovations in PPE have recently made hard hats safer than ever
Wearables: Some construction companies are investing in wearable safety devices such as health monitors
This technology may reduce the prevalence of workplace accidents and help businesses keep job sites safer.
5. Virtual Construction
The virtual construction market is one of the fastest-growing trends in the industry. Thanks to technology such as Building Information Modeling (BIM), construction professionals can create virtual representations of new projects and easily share them with stakeholders. This offers tremendous potential as a marketing tool, and it also allows engineers to gain more accurate insight into the potential safety challenges a project may pose.
6. Prefabricated Homes
Prefab homes have always comprised a significant portion of the construction industry's business, but they're becoming even more popular than ever. Many people are investing in these homes due to their sustainability, improved quality, and quick installation. One new variation of this trend — modular homes — also offers energy efficiency and resistance to extreme weather. Construction businesses are likely to see an increased demand for prefabricated homes and prefab installation services.
7. Process Automation
The aforementioned labor shortage has forced the construction industry to branch out into the world of automation technology, and this trend is likely to continue growing. Automation is impacting the construction industry in many ways, including the use of robots for tasks such as bricklaying and paving roads. This development may minimize risk and help construction companies save money on labor costs, too. Automation technology also plays a vital role in the manufacturing of modular homes.
Construction companies face plenty of challenges in the current climate, but trends indicate that there are new solutions on the horizon, too. Partnering with a qualified distributor and investing in new technology can help your construction business thrive.