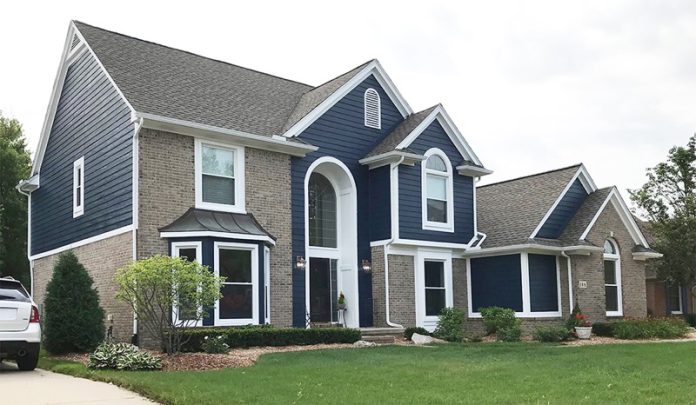 Exterior home improvement is essential for maintaining the value and curb appeal of your home. Making external renovations to your house is always a wise move, whether you want to sell it or just want to make it more comfortable and useful. The roof of your home is one of its most crucial external components since it not only provides protection but also enhances its visual appeal. Numerous roofing companies in Denver, Colorado, can assist you with your roofing needs. In this article, we'll go over the advantages of working with Denver, Colorado, roofing contractors for any exterior home repair tasks.
Roofing contractors are experts in the installation, maintenance, and repair of roofs. They have expertise working with a variety of roofs, including tile, metal, and asphalt shingles. Whether you require a new roof to be put on or only a few repairs, roofing contractors have the skills and understanding to complete the job correctly.  Here are some of the benefits of hiring Roofing Contractors in Denver, CO, for your exterior home improvement projects.
Expertise
Quality Work
Time and Cost Savings
Safety
Warranty and Guarantees
Roofing Repairs or Replacement
A home or building's roof is a crucial part that has to be maintained. It guarantees that the inside is dry and pleasant while shielding the structure from the outdoors. Poor roof maintenance can result in leaks, water damage, and other problems that can be expensive to fix. These are several justifications for the significance of a properly maintained roof. Hiring professional Roofing contractors in NYC can ensure that these improvements are made safely, efficiently, and with high-quality results.
Preventing leaks and water damage:
Water restriction from a structure is one of a roof's most crucial roles. Water can leak into a structure through a broken or failing roof, harming both the building and its contents. A properly maintained roof will have a tight seal and be resistant to strong winds, rain, and snow.
Increasing energy efficiency:
A properly maintained roof can also assist a building's energy efficiency. In the winter, a roof in good shape will act as insulation and stop heat loss. In the summer, it will also reflect sunlight and prevent heat buildup, lowering the demand for air conditioning.
Signs it's time for repair or replacement:
There are several indicators that a roof may require repair or replacement. They consist of broken or missing tiles, missing or damaged shingles, sagging or drooping sections, and rot or decay indications. Regular expert roof inspections are necessary, and any problems should be fixed right away.
Materials options:
There are several materials options available for roofing, including asphalt shingles, metal, tile, and slate. The homeowner's budget, the building's style, and the environment will all have an impact on the material choice. Every material has special qualities including durability, energy efficiency, and aesthetic appeal.
Importance of hiring professional roofing contractors for installation and repair:
It's important to consult with a qualified contractor for roofing installation and maintenance. Professional roofers have the training, know-how, and tools required to finish the job quickly and safely. They may also offer guidance on maintenance and upkeep and assist homeowners in selecting the finest materials for their requirements.
Hiring Professional Contractors Hiring Professional Contractors
Hiring qualified contractors are essential to a successful conclusion when it comes to home renovation projects.
Benefits of hiring professional contractors:
Home renovation jobs may be finished effectively and securely by professionals since they have the knowledge, tools, and experience necessary. They have the best possible resources and technologies, as well as the expertise needed to manage complicated projects. Professional contractors can also offer helpful direction and advice during the job.
Choosing the right contractor:
A home remodelling project's success depends on choosing the best contractor. Homeowners should do their homework on prospective contractors, check their references, and confirm their licenses and insurance. Working with contractors who have expertise with comparable renovations and who have a solid reputation in the neighbourhood is also vital.
Evaluating quotes and estimates:
Homeowners should look at additional factors when comparing quotes and estimates than just the cost. It's crucial to carefully read the quote's fine print, paying particular attention to the timeframe, materials, and task scope. Homeowners should also inquire about any potential further expenses or unanticipated problems that could occur throughout the process.
Importance of hiring licensed and insured roofing contractors in Denver, CO:
Hiring licensed and insured Roofing contractors in NYC is essential for protecting both the homeowner and the contractor. Licensed contractors are qualified to carry out work in the state of Colorado because they have fulfilled specified standards. Moreover, insurance shields both the homeowner and the contractor from liability for mishaps or property damage.
Conclusion
In conclusion, enhancing a home's exterior can offer a variety of advantages, such as raised curb appeal, improved energy effectiveness, and enhanced property value. These changes may be performed securely, effectively, and with high-quality outcomes by working with experienced roofing contractors in Denver, CO.
Several home improvement projects may improve outdoor living areas and a property's overall appearance, from roof replacement and repair to deck and patio expansions. Yet, it's crucial to deal with qualified contractors that have the knowledge, experience, and tools necessary to do these tasks quickly and safely.