Roohome.com – There is an infinite design which that might you choose to apply for your residence. If you typical people who like something simple, a minimalist interior design is a good concept to renovate your home. It does not matter if you have small, spacious, or medium space in the house. The important one, you must be creative and innovative to create a gorgeous design for your residence. Choosing black, gray, or beige color for your minimalist home decor ideas is very compatible. Let's see how Kyde Architects combining a minimalist concept and neutral color into one design here!
Minimalist Living Room Layout with Wooden Fireplace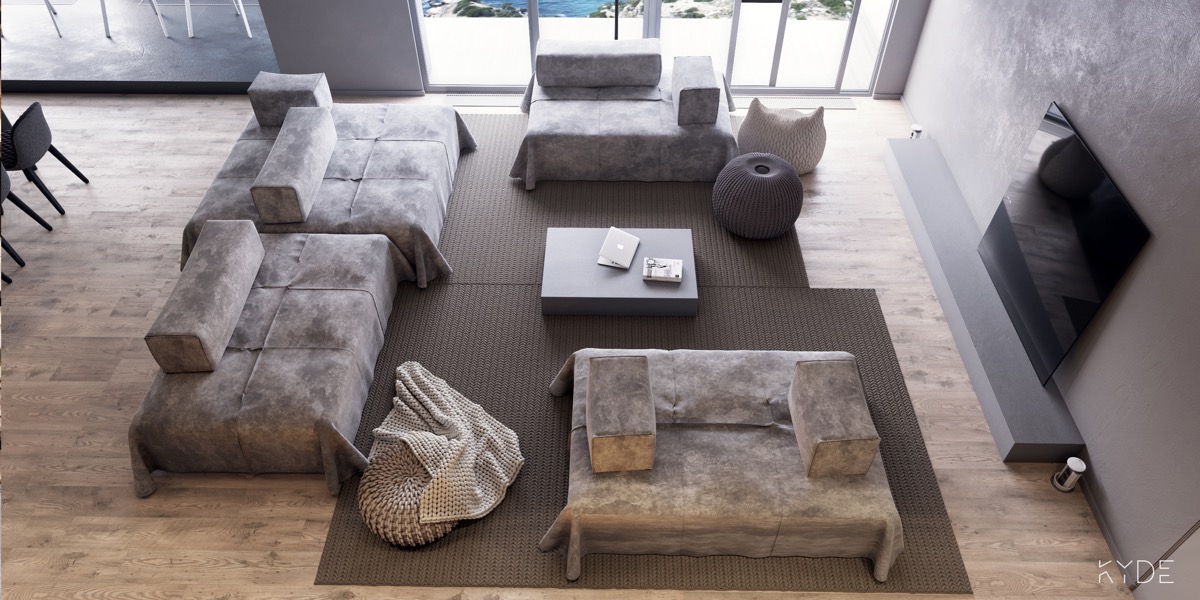 Cozy living room with minimalist style design is suitable for relaxing. Modern and gray color tone modular sofa in the main living area looks stylish and practical.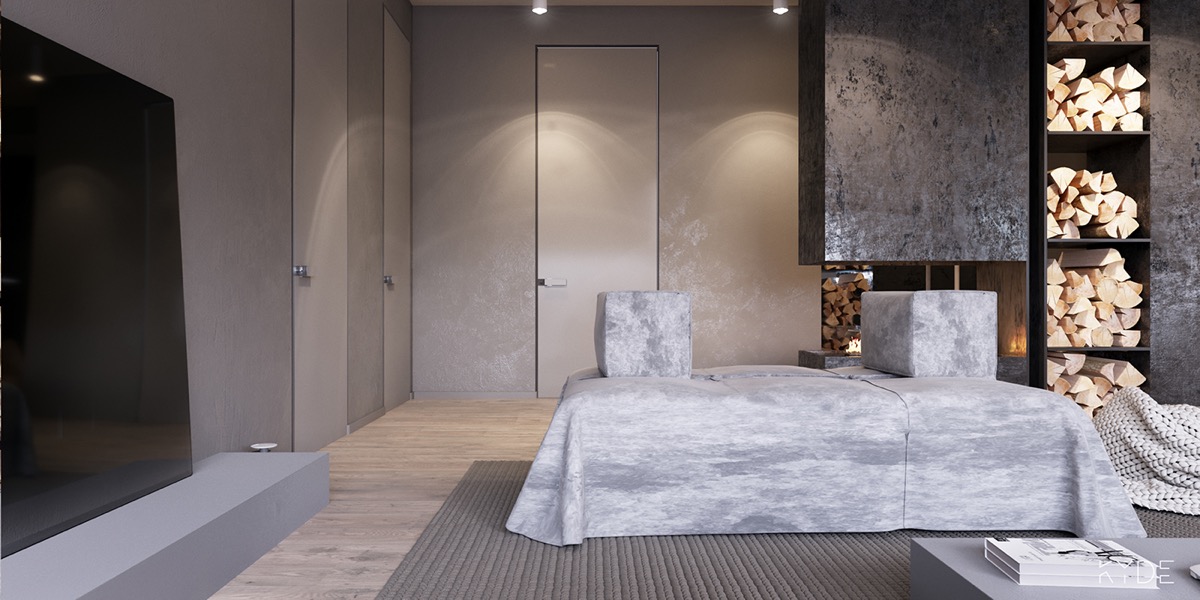 A modern fireplace will make your minimalist living room perfect. Small table in the center is able to adjust in your interior design.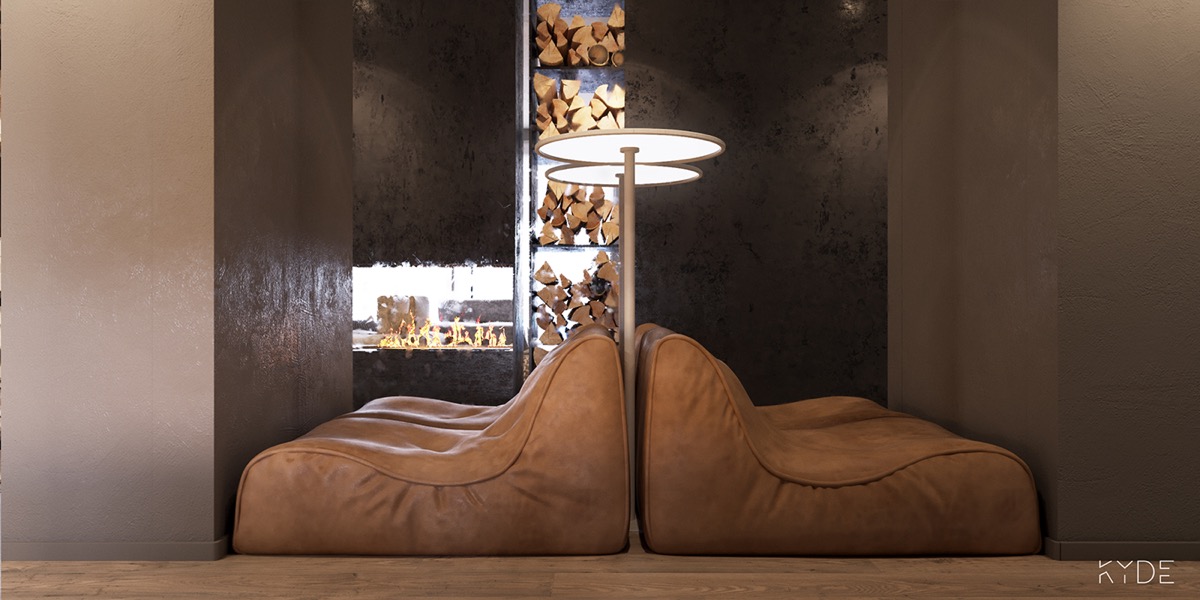 The minimalist home decor ideas here more complete with modern molded leather seating. This sofa is very comfortable that you can use to relaxing, reading a newspaper, or take a rest.
Minimalist Dining Room Design with Black Color Concept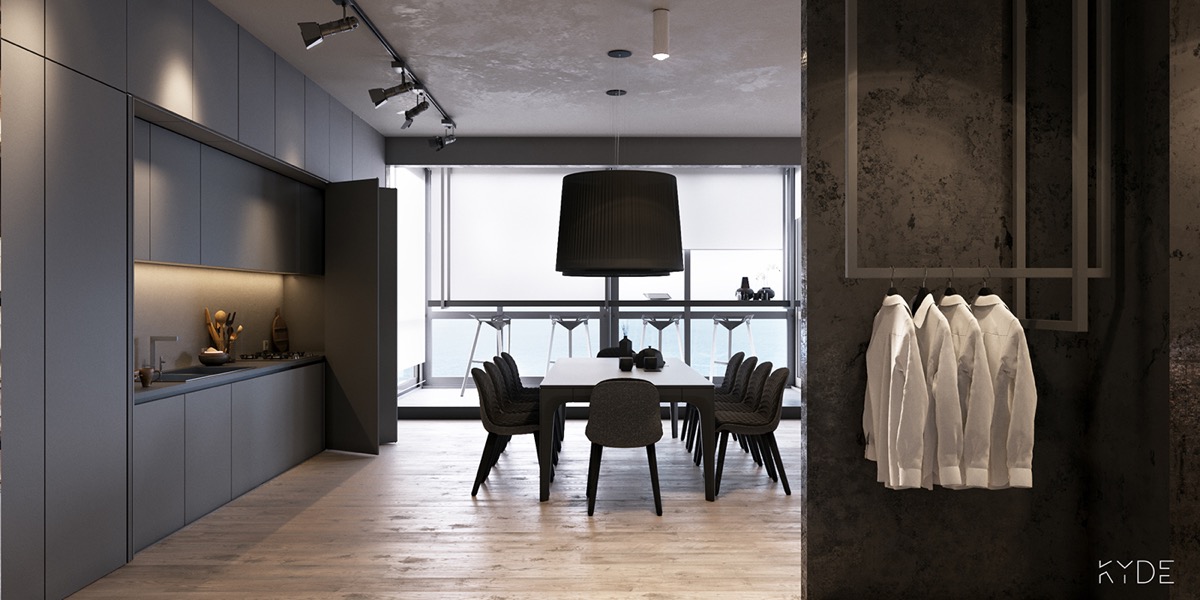 Then for the kitchen part, a gray and black color are present in this space. Both colors are matching with this interior. A wooden flooring material is suitable to support the minimalist concept here.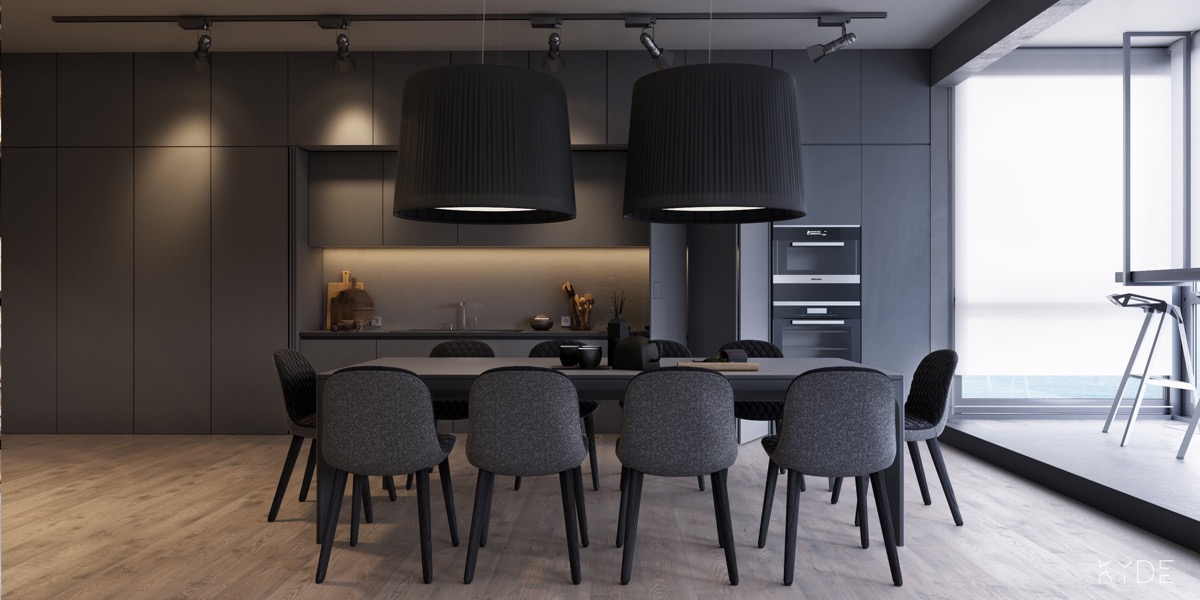 Modern black chairs make this dining room more stunning. Modern pendant lights here make space looks attractive and modern.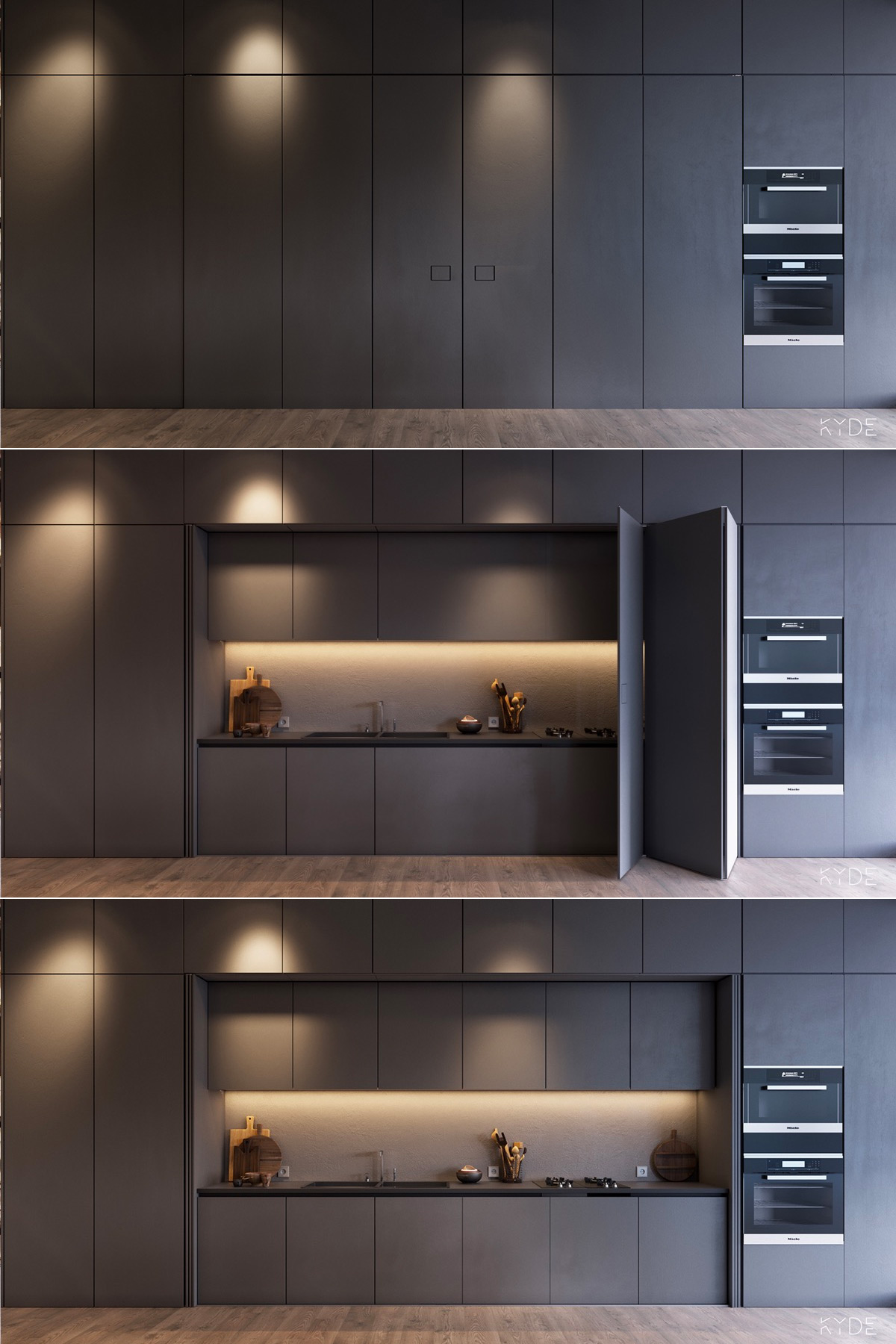 The cabinets with a gray color tone here can support the minimalist interior design here, especially for the kitchen.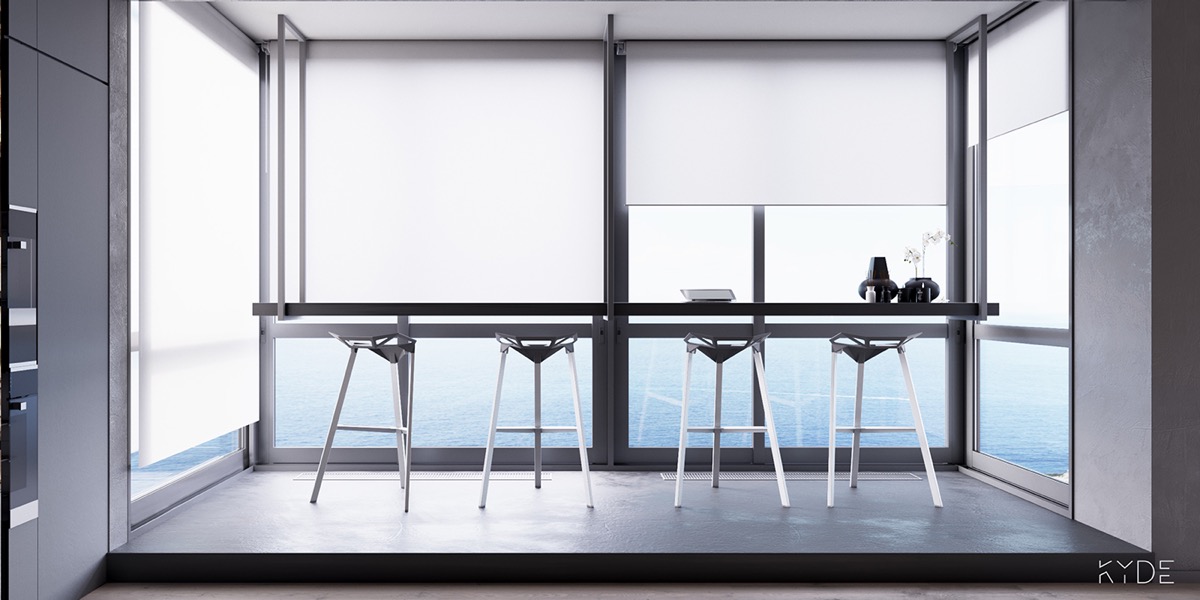 Kitchen bar stools that placed in front of the scenery outside here looks comfortable to enjoy your quick meal or snack. It designed with a minimalist concept, this bar is placed next to the dining room, the designer uses the space room for this one.
Minimalist Bedroom Design with Gray and Black Color Tone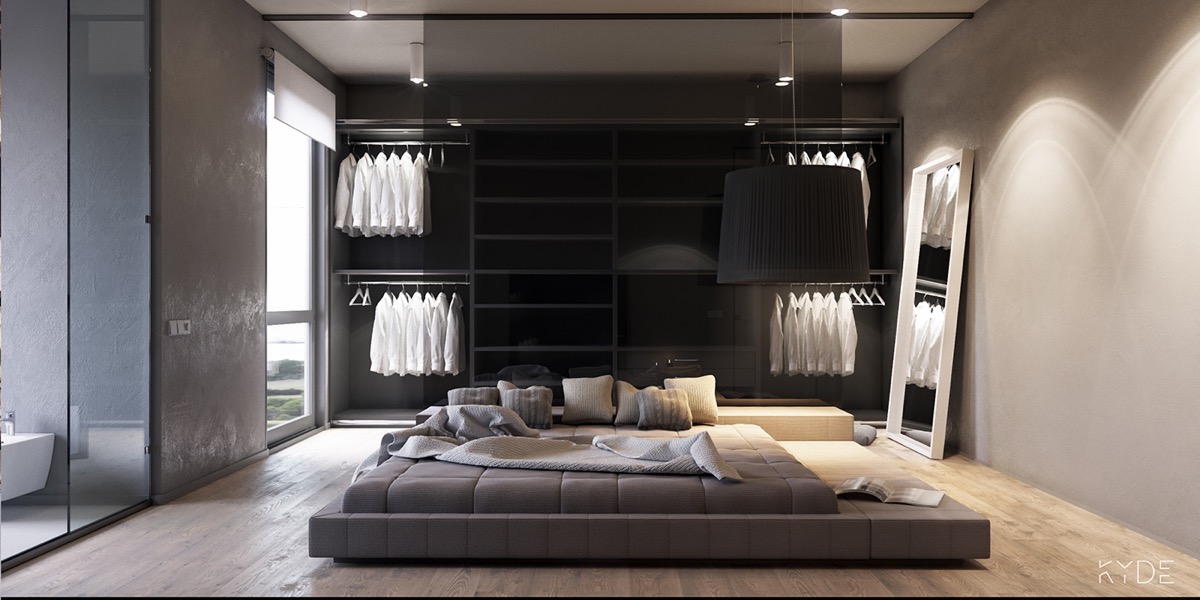 An open bedroom concept gives a cozy and serenity impression that you can feel while staying inside. Neutral color such black, gray and beige are combining to designed this minimalist bedroom.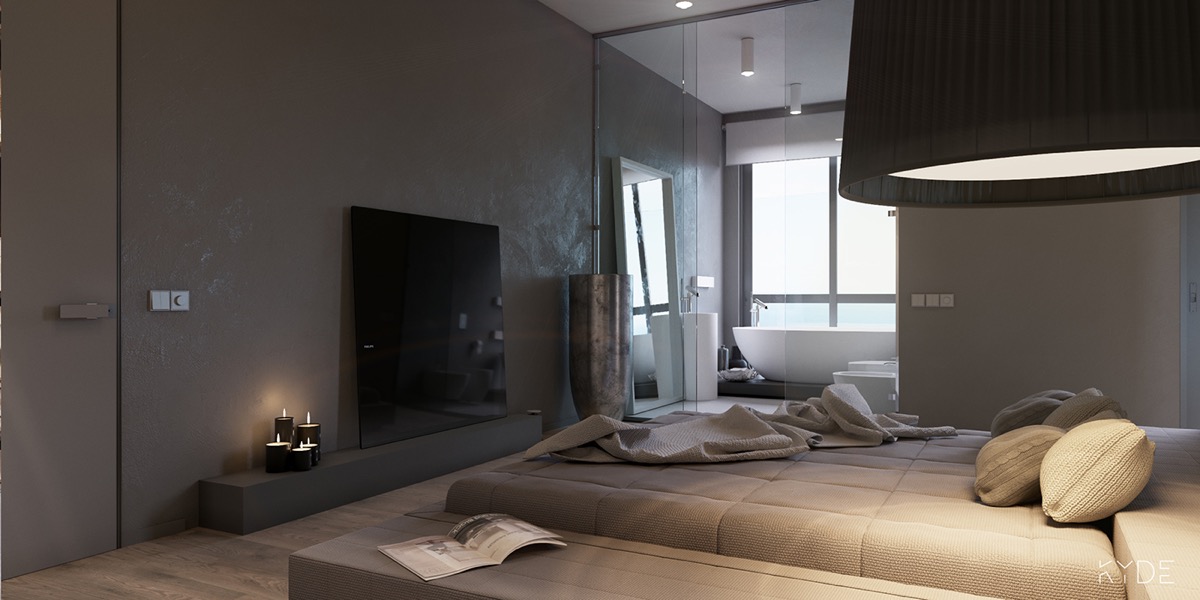 Minimalist furniture that applies inside make your bedroom more stunning. Flat bed model design adding a cozy impression to this room. Big pendant light here produces a good and warm illumination.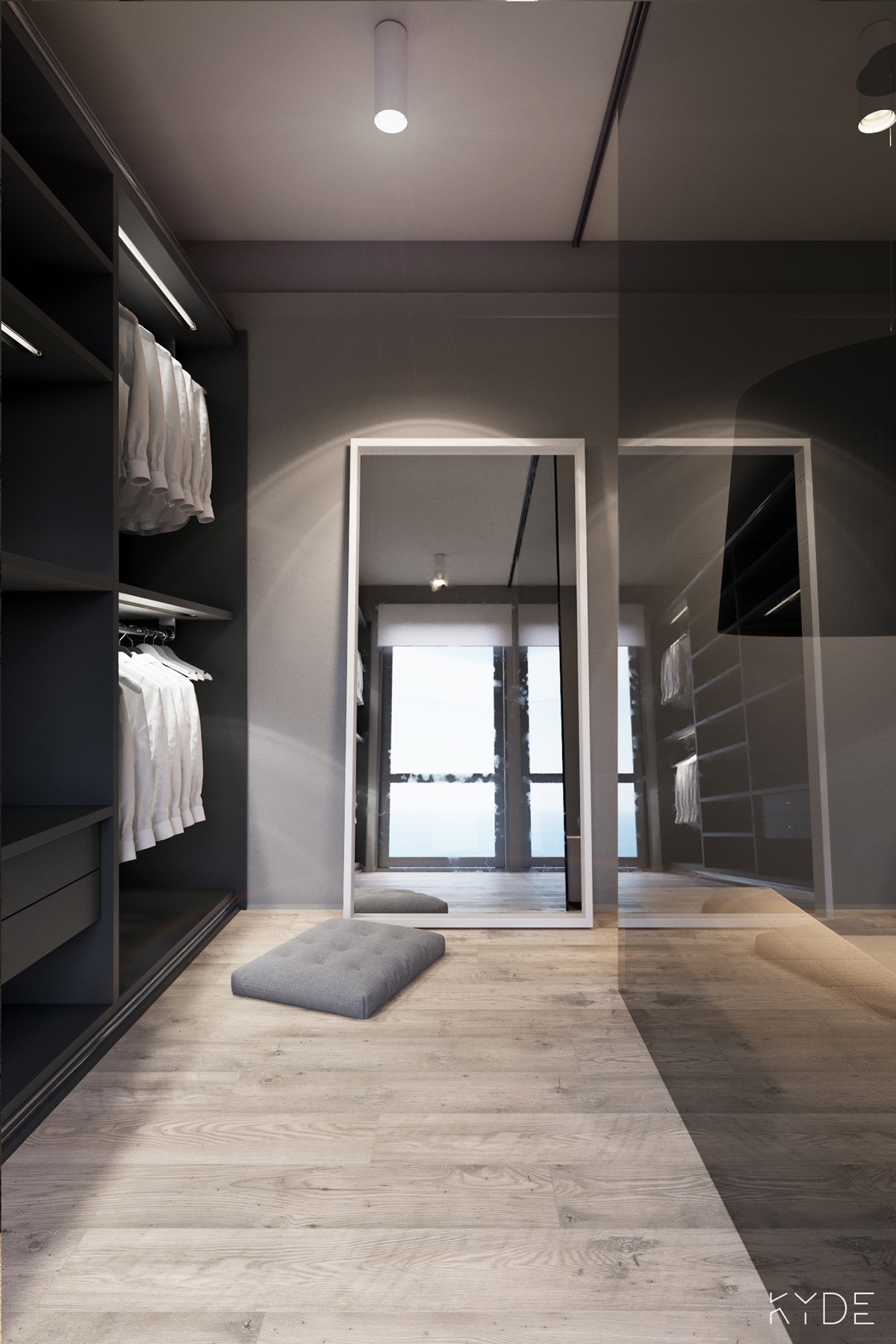 Small wardrobe here can you placed next to your bed, gray and black color scheme here looks so matching for the closet.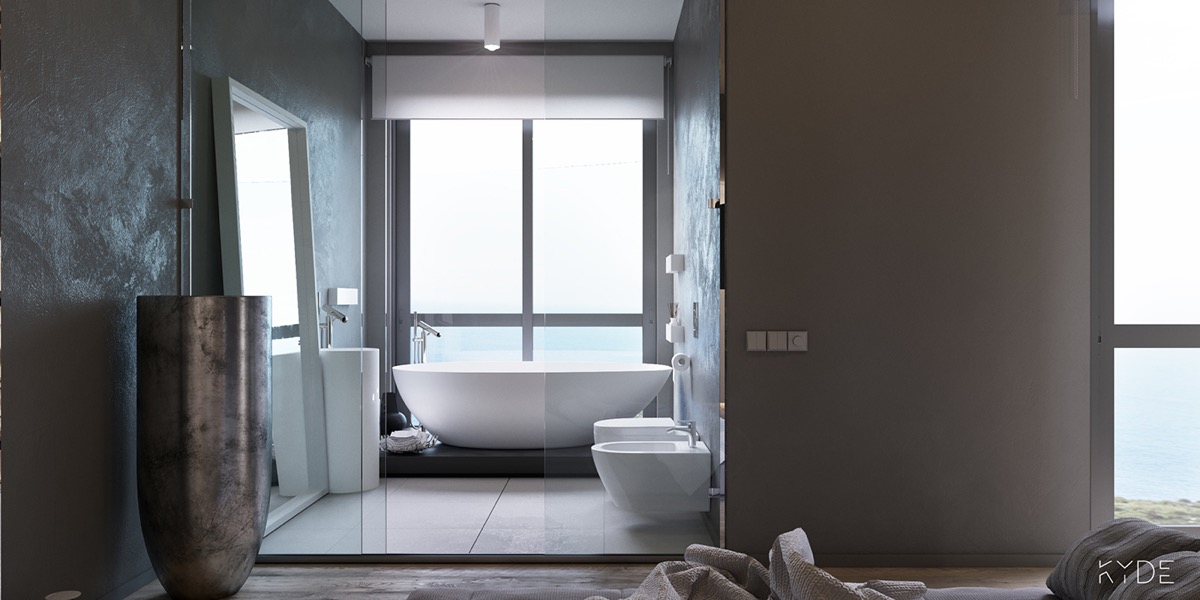 Spacious bathroom with a gray color concept here designed with a minimalist interior design. A concrete wall here reflects a minimalist concept that the designer wants to show here. A burnished container with metallic gray color here makes this bathroom perfect. Minimalist home decor ideas here might bring you a lot of inspiration for renovating home.