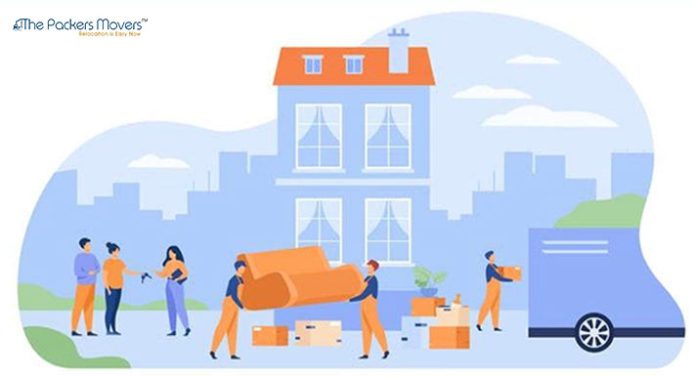 Whenever we do something new in life that we have no experience in, we look for a guide to pull off the task safely and conveniently. The same applies to shifting home for the first time in life. One must have a book full of guidelines that work as a framework to shift to a new home without losses or hassles safely.
That's because one must know all the essential things to do before and while moving into a new home. Your wish has been granted as we have shared our expert advice on safely moving to your new home.
Following these steps will provide you with safety and help you set up your new abode for living in the best way. Here's what you need to do:
Start with evaluating the total area of your new home
First and foremost, you must evaluate the space you are moving into and compare it with the space you are currently living in. This includes checking the number of floors you are about to move to, how many rooms you have if you have a balcony and the distance between stairs to the main entrance of your home.
Based on these tests, one must also compare all these areas of their previous home. This gives you a clear picture of what needs to be done. If the floor of your new home is too high and the luggage is in huge numbers, you might need an extra workforce to transport the goods.
And based on the different specifications of your new house, you have to make arrangements in your new home based on these differences. Let us tell you how things will be done.
Based on the available space, create a floor plan.
Now you have two complete details with you. The first detail we discussed above is knowing the specifications of your new home to compare them with your previous home. And the second detail is about the current space you are living in.
You can create a floor plan for your shift based on these two pieces of information. This floor plan will include how you will manage the space and decorate it with all the available household goods with yourself.
Start with the major furniture. See where you will place everything. The sofa set, center and side tables, counters, dining table, beds, dressing table, etc. Once you finish this planning, lay a floor plan for the electronics.
Where to install the ACs, where to place the refrigerator, which location will be suitable for the washing machine to wash clothes, on which wall you will hang your TV, and how you will place the microwave on the kitchen shelf.
After passing through this stage, medium items can be appropriately placed. For this, you must compare everything you need to keep in your cupboards and how much space you have. Once the comparison is made, you can decide which things to store in which storage area. This includes clothes, utensils, food, shoes, bags and accessories, toiletries, garage items, documents, books, stationery, etc.
In the end, finish planning the storage of all the small or minor items in your home. We do have a lot of such things at our home. And they can be stored in a dedicated place for them. So do that and make the most of your planning skills.
If you have a small space
If you have a small place than your previous home, you must be reassured about setting up and everything without making your home look congested. Start with setting up everything that is new and important.
You must also discard everything optional or worn out. This will help you save time, money, and energy on packing.
All the fragile items, mostly showpieces, should be adequately packed, so they don't get damaged in shifting. And once you are at your new place, you can place them according to your liking.
If you have too many showpieces and items that need to be placed on counters and table tops for home décor purposes, but your space is smaller than the previous one, don't worry. You can use these items one by one, replace them after some time, and put up a new item after you are bored with the showpiece already placed at the table.
This way, all your showpieces and other items at home, like paintings, rugs, and carpets, can also come in use, and you will also not have to worry about throwing them off due to the problem of limited space.
If you have a larger space
If you have moved into a larger space than your previous one, you must be thinking about how to fill up the extra space in your home with all that stuff you already have. In this case, there are better options than buying new furniture since shifting home incurred many expenses, and any additional expense is not appreciated in such a case. You just need to know how to fill extra space in your new house after shifting.
But that doesn't mean there isn't a solution to this problem. You can set up your home to look full and manageable. Just placing the right things in the right place will help. And that should begin with prioritizing which area is most important at your new home.
Usually, it is the living area and the drawing room. So, for the 'show' purpose, you must set them up nicely and try to arrange your major and beautiful furniture in these two areas. Then you can set up the bedrooms. If you must keep a bedroom empty because of a lack of furniture, turn it into a room for art and relaxation.
Don't leave it empty. Just put a counter in a corner. Add some indoor plants in significant areas, and hang nice curtains that let the natural light in while keeping privacy intact. Put your music system and other workout or different instruments, including musical ones, in this room.
Place a beautiful carpet in the center. Now, you can read, write, paint, relax, work out, or chill in this room. An empty space turned into a mindful zone without spending money. How thoughtful is that? Also, you can put furniture in this room when you are ready to invest in a new bed and other necessities. It's that flexible.
Hire professionals for a safe shift
What do you think? Is it better to hire packers and movers or move yourself? Well, whether you are shifting to a bigger house or a comparatively smaller one, your relocation can only be safe and smooth if you hire professionals for the task.
The safety of your goods depends upon an expert, experienced, and professional packing and moving company. But one must beware of the fraudsters roaming around to steal all your home goods.
So, hiring genuine, reliable, and trustworthy packers and movers is suggested by contacting a directory portal like Thepackersmovers.com. They only suggest verified moving companies to their customers and encourage them to self-verify for double security of the goods.
A customer gets three moving quotations for free that are also customizable. The moving company hired via the packers movers provides the facility of dismantling, packing, loading, transporting, unloading, unpacking, and rearranging goods. Moving insurance and storage facilities are also available. All these facilities are available for both local and domestic shifts.
You can check packers and movers charges before making the final decision to know how much you will have to pay for your shift. And based on that, you can compare the moving companies and choose your moving partner according to your needs.
For example, if you are looking for top packers and movers in Mumbai or Delhi, you will get a lot of options because they are tow of the most prominent cities in India. They have so many options of moving companies to choose from that comparison is a must. So, choose wisely and shift safely.
Doing all this will make your home shifting safe, swift, and hassle-free. So, consider calling the directory once and getting the much-needed help setting up your dream home.